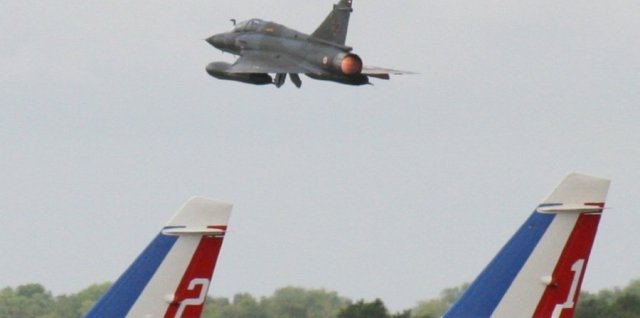 18-19 June 2011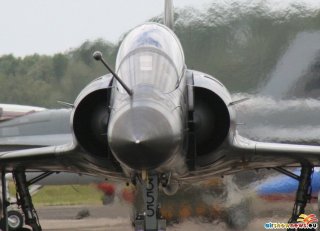 Despite heavy rain and the commitments in north Africa the meeting at St Dizier was well attended by the public and aircraft from many nations.
A reasonable amount of based Rafale fighters were in the static display along with, in particular, two Skyhawks from the Singapore Air Force detachment at Cazeaux, a Polish Su-22 Fitter in Tiger marks and three items from the Czech Republic; a Hind helicopter, Gripen fighter and a newly delivered Cn295 transport.
The only drawback, from the photographers point of view, was the static display. Despite there being lots of spare tarmac, the fences were positioned so close to the aircraft that almost no fence-free shots were possible. Some of the aircraft were surrounded by fast cars that might say more about Air Force egos than performance. I am sure both subjects could be adequately covered with more consideration.
The holding of a pre-show 'spotter's day' was very welcome, alas there were not enough tickets for this event. Let us hope the next one is blessed with better weather.