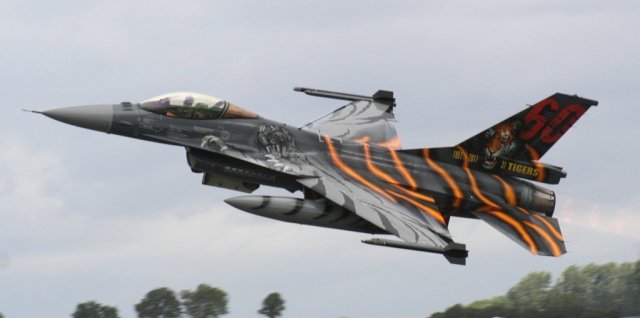 16-17 July 2011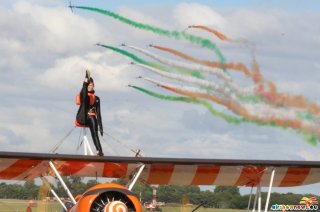 The prospects for this year's 40th Anniversary Tattoo were bleak, a wet weather forecast and continuing NATO commitments in north Africa effecting attendees. However, the show was spectacular as ever.
Any doubts were offset by the anticipation of the first UK appearance of the Saudi 'Green Falcons' with their Hawks and the return of the Ukraine Air Force with a Sukhoi Flanker and Il-76 support. Saturday dawned wet but by early afternoon the sun broke through allowing the show to commence; by the evening a warm clear patch rewarded the large and diligent crowds.
The Rafale, Tornado and F16 displays were particularly memorable, the Solo Turk won particular acclaim from the judges. The Italian G222, now selling as the C27, won two awards for its agility and what a pleasure it was to see an A10C Thunderbolt II put through its paces, the excellent commentary explaining its effectiveness and robust construction over the battlefield. The show also heralded the first public appearance of the RAF'S new A330 Voyager tanker/transport and the nostalgic appearance of seven Hawker Hunters based around Team Viper celebrating 60 years of this iconic fighter.
Sunday also started wet and grey but a confident announcement that a full flying display proved correct. The mixed overcast providing unusual photographic opportunities as light and backgrounds interchanged. Full credit to all the staff and volunteers who performed their duties undaunted by the weather; one benefit was the spreading of the public admissions and departures as visitors hedged their bets with the weather.
This year's teams did not disappoint either; the Saudis flew on Sunday in mixed weather conditions and the Frecce Tricollori with their Macchis grabbed blue patches on both days as did the Red Arrows with a tight professional routine. It was good to see both the Breitling teams, the Wing Walkers and the Let 39s. Propeller driven teams included the Jordanian Falcons and a welcome return for the Belgian Siat 260s.
Other themes this year were Combat ISTAR (Intelligence, Surveillance, Target Acquisition and Reconnaissance), the 50th Anniversary of the NATO Tiger Association and the 70th Anniversary of the Air Training Corps. The static display arrangement was well planned with most items positioned advantageously for the photographers and well labeled.
A real bonus this year was grandstand access for Monday departures allowing better coverage of the static exhibits as they left on mixed weather.
The variety of ground exhibits and excellent organisation still puts RIAT ahead of the game. If only the weather could match the exhibition.