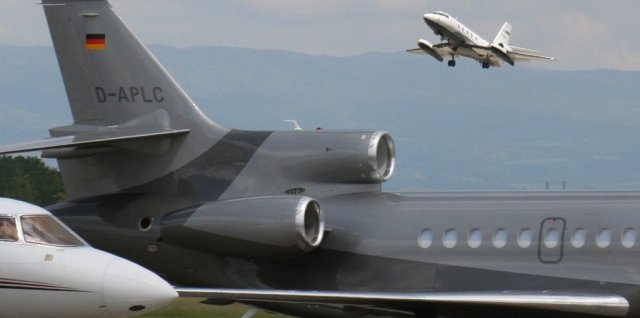 May 14-16th Geneva Palexpo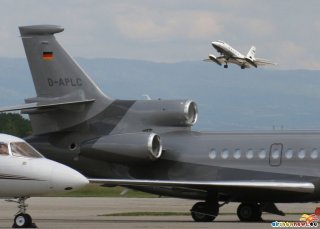 Mixed May weather greeted participants and visitors to this year's European Business Show in Geneva.
All the major players were represented, this year parked in areas specific to each manufacturer. Gulfstream unified their exhibits with vivid blue circular mats which made a distinctive change from grey concrete. Unfortunately the new G650 departed after day one but the remaining range was dominant. Embraer showcased a Lineage from Morocco and the light jets and turboprop ranges were well represented.
Visitor numbers appeared slightly down from last year but support services and FBOs were much in evidence campaigning for those scarce corporate dollars.
There was a steady stream of visiting business aircraft between Geneva's airline traffic arrivals and a few helicopters for good measure.
Boeings showcased their BBJ range and Cessna the new CJ4 addition to the Citationjet range. Next year may see the first wide-body exhibit if the ramp space can be found.
Considering the current European economic situation the show showed promise of a slow but steady recovery in the corporate market.