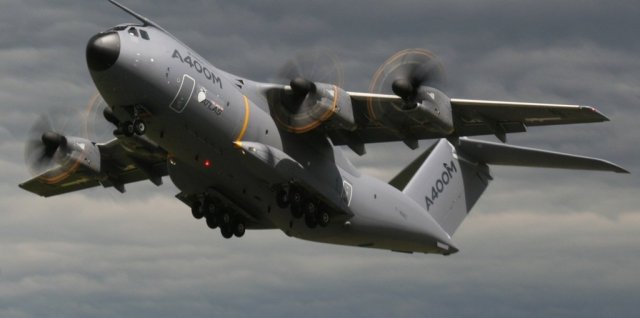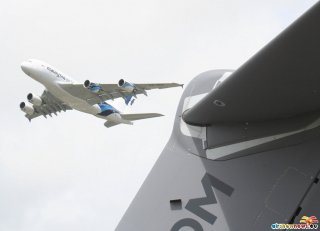 Every two years industry giants and minnows flock to Farnborough to sign and announce contracts and size up opportunities for the future. 2012 was no exception though the appalling wet weather clearly dampened their spirits if the world wide recession was not enough. However, many orders were placed and the organisers strove to reduce mud levels to a manageable level.
This was less successful on the public weekend; the closure of the exhibition halls on Friday night ensuried that the public masses on a very wet Saturday were denied shelter; let alone exposure to the technological showcase that might inspire the next generation. The inspiration zone and Virgin's Space exhibit provided some educational consolation at the weekend event; but one can't help feeling that the public were short-changed, paying a premium price for content far shallower than this prestige event promised. Many of the major exhibits went home early; fortunately sunday was dry and brighter and, no doubt, the record crowd helped pay the expenses.
Back to the aircraft. The US military were well represented and stayed throughout, Vulcan and the Battle of Britain Memorial Flight excelled among the hastily gathered fringe exhibits to refill the static park. Airbus substituted their company A380 for the Malaysian airlines example but Boeings, Embraer, Sukhoi and Bombardier went home. It was left to the Breitling wing-walkers, jet team and Blades to fill the gaps which they did with aplomb. It was good to see the Islander still present in the static display 48 years after its first appearance. Typhoon, Tucano, KingAir and Tornado did very well under the dark and stormy skies. Finmeccanica also maintained their exhibition and should be commended for that and their helicopter demonstrations.
Highlight of the Sunday was the arrival, in sunshine, of Irkut's Antonov 12 as support for the Yak130. With a DC-3, Catalina, An-2 and Vampire in the weekend static perhaps Farnborough was not as forward looking as it should have been in 2012. If you really want to witness Aviation's Premier Showcase, find a way of going early in the week.