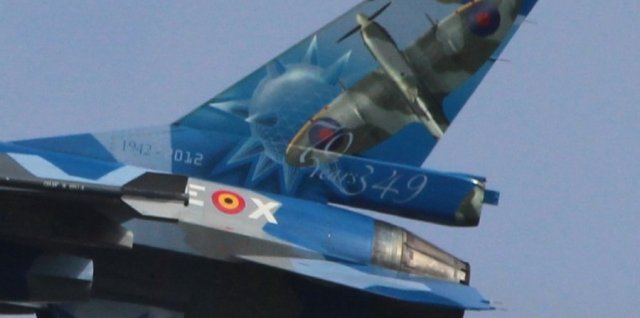 15-26 April 2013
Leeuwarden Air Base, Netherlands
In a similar style to last year, European military airmen gathered in northern Holland to train for realistic combat operations flying two sorties a day spread over two weeks. This year participants were slightly reduced with the United Kingdom and Finland deciding not to attend. However, Leeuwarden and hundreds of enthusiasts witnessed arrivals from Belgium, Poland and the Netherlands (F-16s), Germany (Typhoons), France (Mirage 2000 and F1CRs) and Sweden (Gripens). Other participants included a civilian agency Learjet 36A from Skyline Aviation and the Dutch Hercules providing a slow moving target for interceptions. Other command and control assets deploy from their home bases.
As per usual, the European skies provide a challenging mix of weather conditions ranging from thick overcast to clear blue skies. A strong south west wind preventing operations on at least one afternoon even though it was straight down the runway. Search and Rescue cover was provided by the local Agusta-Bell 412s who were also, at times, grounded by the strong winds.
Missions are normally flown mid morning and early afternoon and last between an hour and two hours. The emphasis is on confirming and developing communication and cooperation skills; ensuring all the modern electronics talk to each other, building on the recent experiences in the Libyan and Afghan campaigns. Whilst admiring the cooperative skills of the military forces, tribute should also be paid to the local inhabitants of the region whose tolerance of the committed spectators and photographers transferring from runway thresholds to other vantage points is admirable. No doubt there are also benefits to local businesses.
In these days of reduced budgets and less military flying it is a welcome start to the season and a valuable opportunity for the military to check itself out.