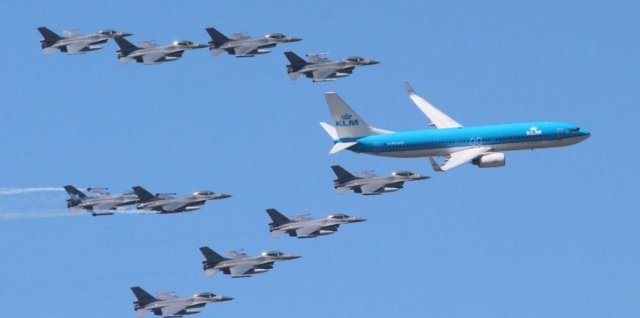 14-15th June 2013
This eagerly awaited airshow attracted a good variety of military and historic aircraft and thousands of spectators, particularly on the Saturday. Arrangements were good though a long detour in and out was needed to reach the car parks. They were close enough to walk in to the base without buses.
The static arrangement was unusual but the southerly aspect made the flying easy to photograph along almost the entire runway length. There were only a handful of aircraft in public reach with a well spaced display on the parallel taxiway; this presented a problem for families and those of limited height as the watching crowd line was around ten persons deep all the time, except during a torrential downpour mid morning. Hence photographing some of the rare attendees was difficult.
And rare some were, pride of place for me was an Estonian Air Force Antonov 2, accompanied by an L-39.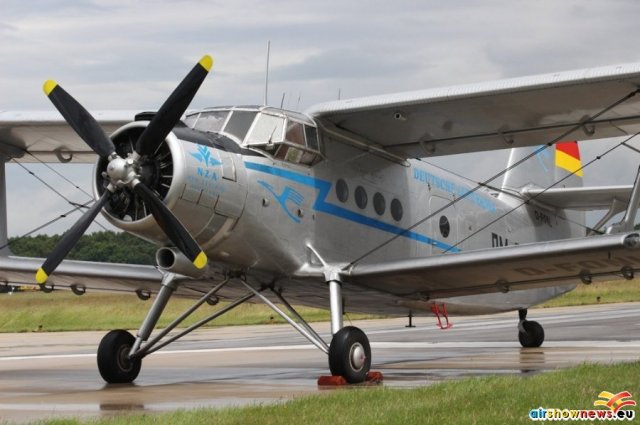 A Romanian C27J could be compared with Antonov 26s from Hungary and Slovakia. A Nato C-17 Globemaster from Papa AB in Hungary was a welcome visitor plus an assortment of fast jets. The most unusual of these were three Su-22 Fitters from the Polish Air Force, Greek A7s and the Scandinavian Historic Flight's Viggen and Sk60.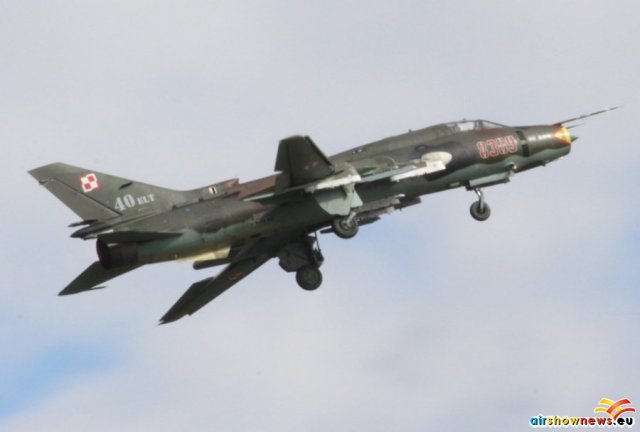 Rafales, Hornets, Gripens and Typhoons represented the more modern era. Star attraction in the flying was an Air Power Demo using 12 F16s, 4 Apaches and 2 Chinooks supported by a Hercules and KC10 that seemed to spend all day holding ready to play its part. Special Colours adorned two Dutch F16s and an Apache plus a German Phanthom celebrating the end of F4 service in the German Air Force.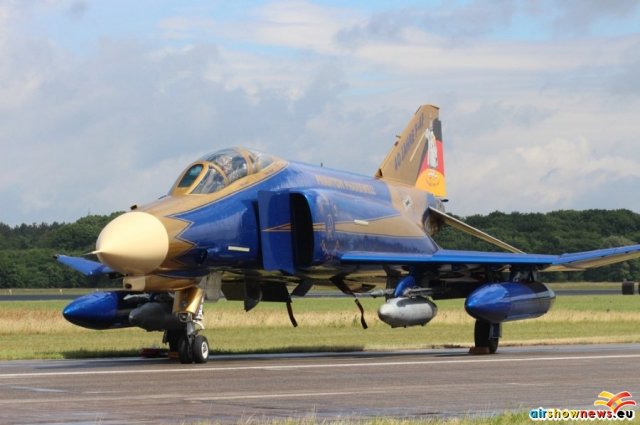 A memorable aspect of the flying display, particularly a times where grey clouds provided a haunting backdrop was the use of flares. This was demonstrated effectively by the orange F16, the Finnish Hornet, dutch F16s during the attacks and spectacularly by a Danish C130J in the morning.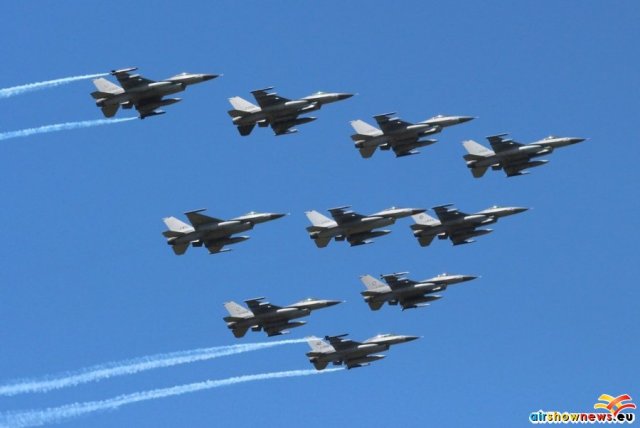 Vintage representation included a Mitchell, Spitfire and Mustang with the intermediate period including Beech 18, Beaver, T6 and Catalina. Particularly welcome was the sight of the flying Avro Anson and Dragon Rapide in RAF marks. The team displays included the Red Arrows, Frecce Tricolori and Patrouille de France. A formation o Dutch F-16s with a KLM Boeing 737 was a fantastic surprise; clearly showing which nation was hosting the event.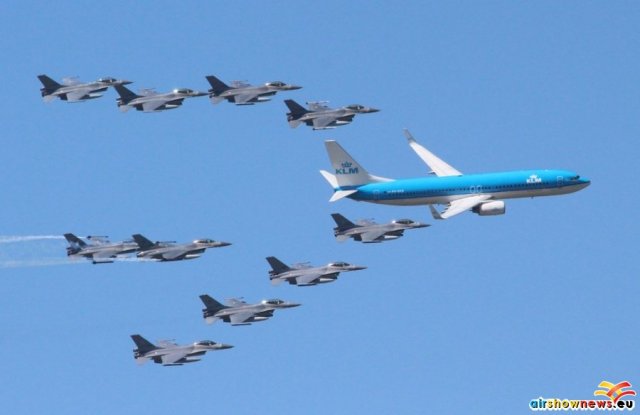 All in all a great day out, a pity it could not have spread over the Sunday to reduce overcrowding on the crowd line.