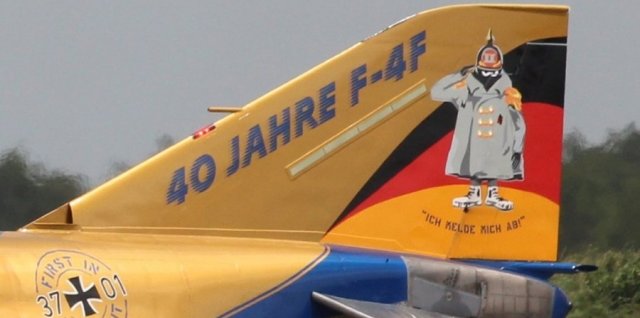 27-28 June 2013
This eagerly awaited event marked the end of the McDonnell F4 Phantom in German Air Force service. The smoke and noise of this popular aircraft will be sadly missed by aircrew and enthusiasts alike.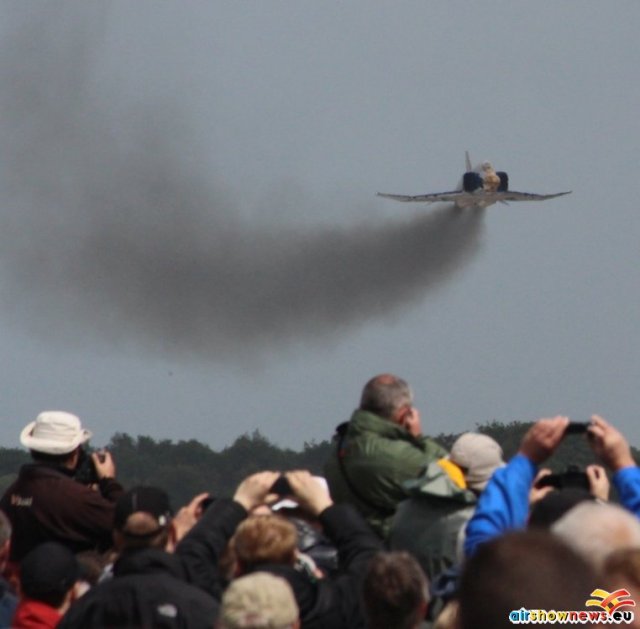 Unfortunately the 'spottersday' was marred by continuous rain and grey skies though over a thousand enthusiasts braved the weather to record the event on the Friday, sadly, a number of visiting aircraft did not even make it to Germany, let alone Wittmund. The public day started in similar conditions but dried out after lunch with some patches of sun increasing during the afternoon and brightness once the flying was over – such is summer in northern Europe.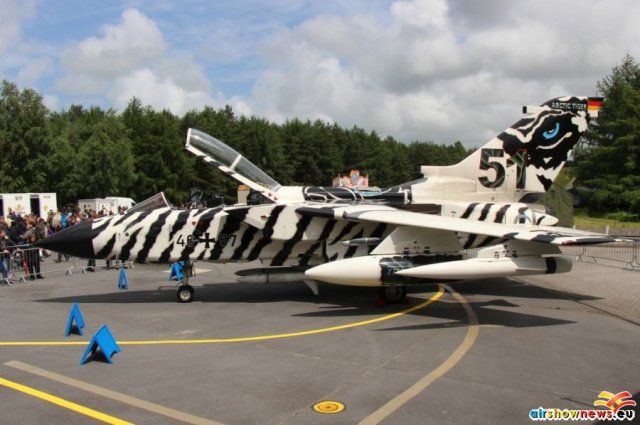 That aside, the F4 still impressed with a number of special colour schemes. Allegedly there are ten flying examples left and five current pilots. The F4 at Wittmund is due to be replaced by one staffel of Typhoons from the three currently based at Norvenich; both bases remaining open for the time being, a decision promoted by a senior defence official with electoral influence in the Wittmund area.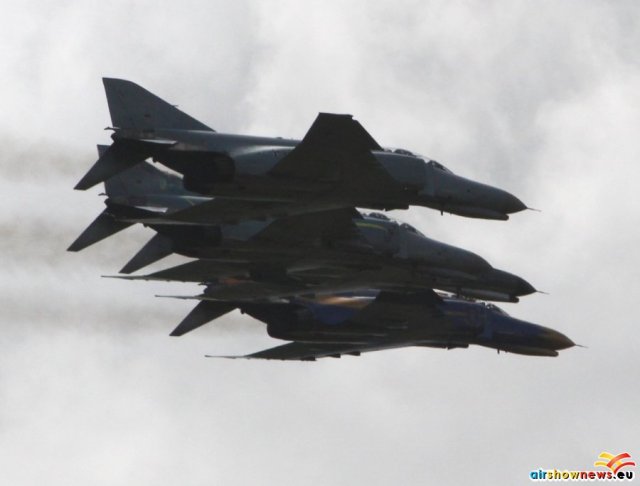 The light at Wittmund 'shines' from the other side of the runway from the public area restricting opportunities for bright pictures. Extremely mis-managed shuttle bus operations precluded the eager masses from covering all aspects though a few managed to 'change sides' and re-enter to shoot static and flying aircraft. It is clear that staff had little experience in dealing with the logistics of large crowds.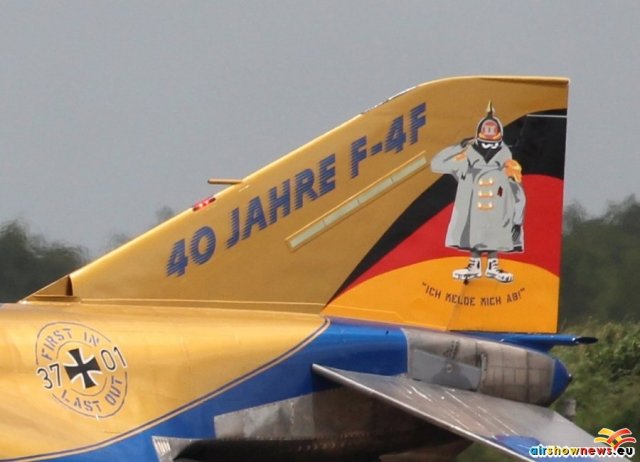 However, nostalgia ruled supreme and most visitors just relished that atmosphere created by that giant of military air power, the F4 Phantom!