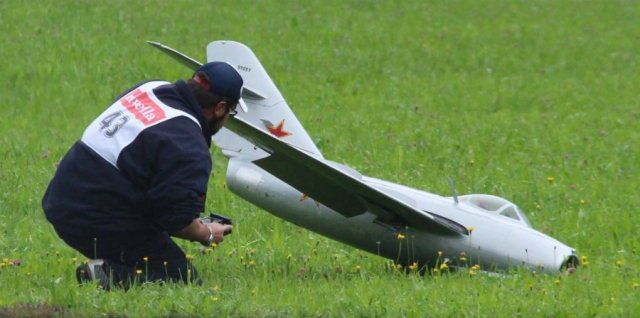 This is all about jet model aircraft, engineering skill, extreme accuracy and aero-modelling enthusiasm. Teams from all over the world compete in two categories, dry weight (without kerosene) of 13.5kg and 20kg. Final scores depend on two equal categories, scale building precision with documentation and flying skills of standard and specialised maneuvers. These activities must relate to those flown by the aircraft in real life, types represented must have flown themselves. There are three 'rounds'; the last ordered by a system similar to golf's cut, allowing the leaders to fly last.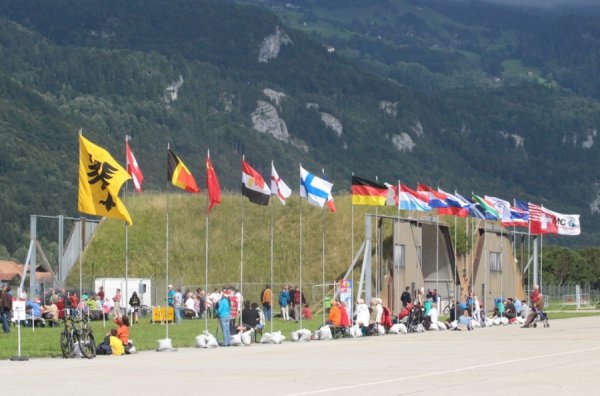 No more propellors blended into nose cones; these are jets. The key feature is an 8kg to 200kg model turbine, batteries for starting, an ECU (engine control unit) and, for Jet A1, a tank system with fuel line and filters. A 2.4 GHz radio system can control as many systems as required, from control surfaces to air brakes, undercarriages to sliding canopies. Speeds of several hundred kph are achieved.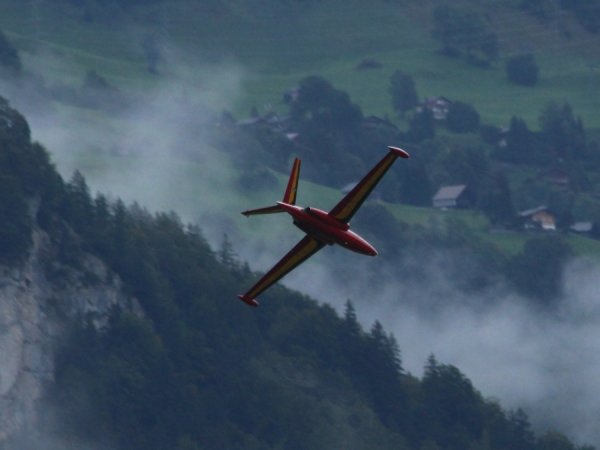 Many of the competitors fly aircraft that are from completely different nations so there can be no assumption that, say, a Fouga Magister, is from a European team or that a MiG will be flown by more Eastern nations. Pre-flight checks and sometimes construction or repair, take place on tables in the hangar or the Swiss Air Force shelter on the flight line. This is serious business with skilled scrutineers checking every detail from decals to rivet heads to cockpit harnesses for the kitted-out manikin pilots.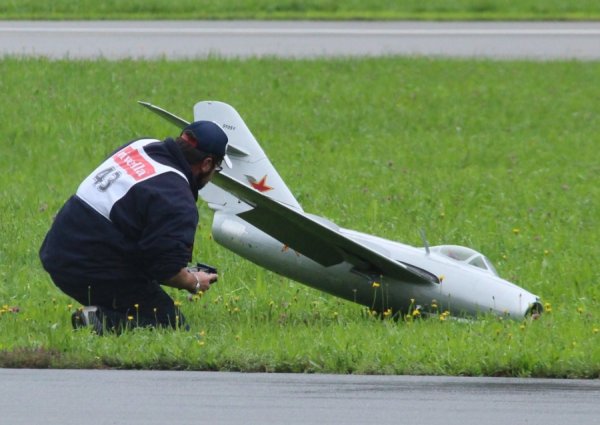 The event is biennial, the last was in Dayton, Ohio. In addition to the accuracy checks on modelling skill the judges assess the flying based on years of experience, much in the way that international aerobatics are judged. The models do not come with stall warnings or weather radar; merely a handset on the ground plus another team member to advise on conflicting traffic, bird strikes and terrain. Each model comes with a full support team, often with sponsorship – this is a very intense and serious competition though it is clear that lasting friendships have formed over the years.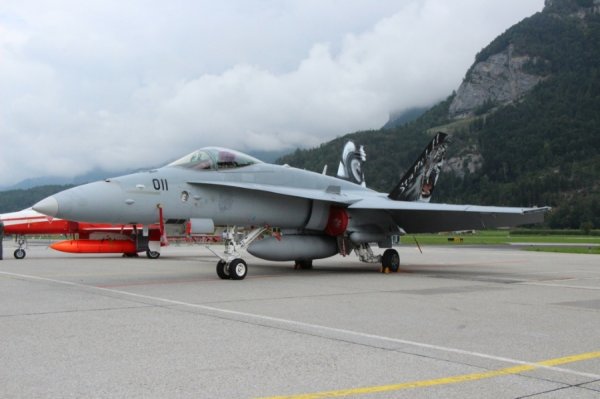 August is usually a fairly quiet month on Swiss military bases, the Base Commander, himself a keen modeller (and F-18 pilot), was proud to host the event. A sharp contrast to the regular Axalp mountain flying demonstrations held nearby and seen as a major tourist event in the region. What a welcome attitude to the local integration of air defence compared to some more paranoid nations.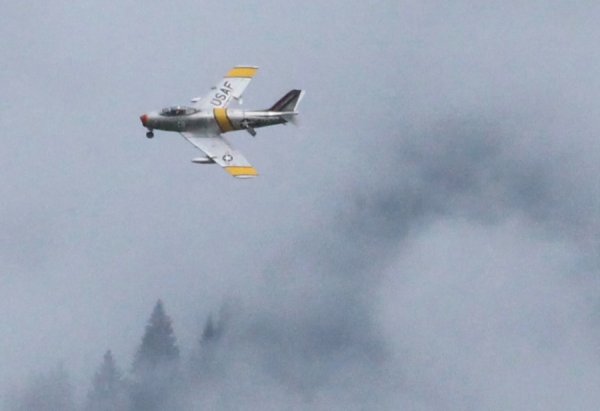 As you can see from the pictorial coverage, the scenic backdrop offers opportunities to revisit some 'shapes in the sky' though inverted flight in a Starfighter stretches the authenticity a little and final approaches tend to use a fairly steep glide-slope unless skill and luck converge at the right time. If it comes your way, make the effort to visit, as nano technology evolves, it will find a way to the enthusiast's toolbox.