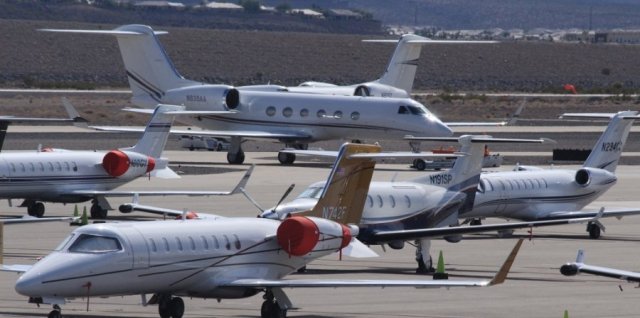 This is the premium Business Aviation event of the year, alternating between Las Vegas and Orlando, Florida. Held every October, it showcases the newest developments in Corporate Aviation and provides a forum for training, information and debate among the major players.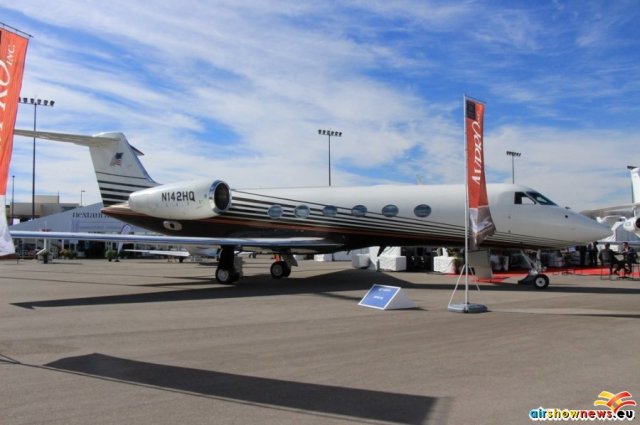 This year the focus was again countering the public impression that private jets are an extravagant luxury in a country where domestic air services are plentiful. The Corporates maintain that flexibility, security and the need to work 'en route' make business jets essential in commerce. Post recession, the market for large jets is recovering but the decade long concept of jet travel in small and medium size types is still looking for acceptance. In the mean time the super rich and multinationals (and, of course Governments and World Leaders) continue to add luxury and long range to the large fleets; particularly Gulfstreams and Bombardier Global Expresses. As the latest generation of airliners promises efficiency and range their is a concern that the developed world lacks the capacity to fit out wide-body jets as VIP transports. These projects can last a year in expensive hangar space but create quality jobs for craftsmen in many trades.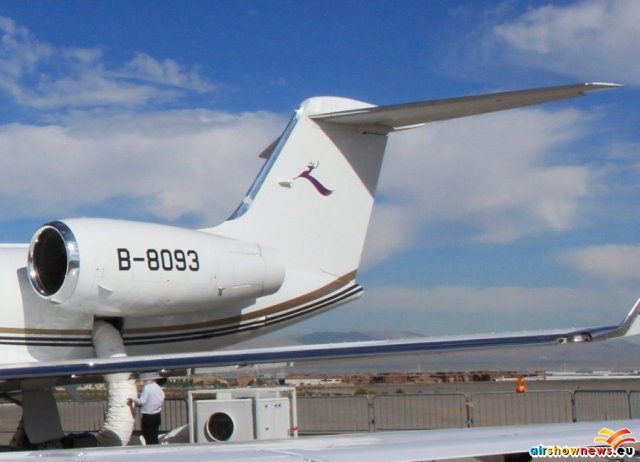 The large static display outgrew the FBO ramps at Las Vegas' McCarran Airport some years ago and now resides at Henderson Executive Airport to the south. This used to entail a desert drive but, such is the growth of housing and development, it is now a connected suburb of the main city. Visiting aircraft can use Henderson but many delegates prefer to be close to the bright lights of the 'strip'.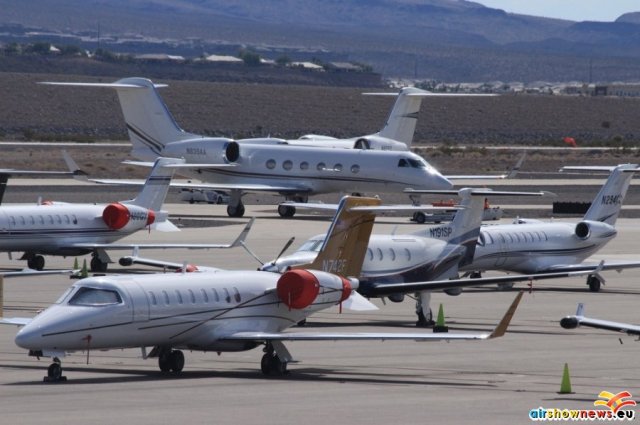 The main indoor exhibition and related seminars, conferences and press calls are held at the Las Vegas Convention Center where, this year, a small static display, added to the ambience. One of the most interesting 'announcements' was from Deer Jet, China's, and indeed SE Asia's pre-eminent operator, announced a strategic partnership with Starbase of Texas that will see some of the older Gulfstream types, registered in China, returning stateside for refurbishment. Once on the US Registry this will give Deer Jet access to a global AOC with the aircraft being operated and maintained by Starbase. The other major announcement was Dassault's  Falcon 5X, basically a Falcon 2000 with a Gulfstream 650's cabin width.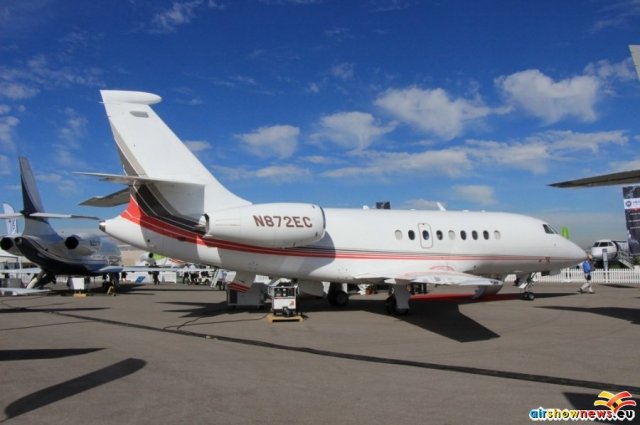 Bombardier was celebrating 50 years of Learjet and the newly restructured Ratheon/Beechcraft displayed a Beech Staggerwing to highlight their historical legacy with the Kingair range taking center stage.
The predictably good Nevada weather and great hospitality ensured a successful show for all concerned; attendees hoped the US Government could match corporate America's levels of professionalism before the next one in Orlando.