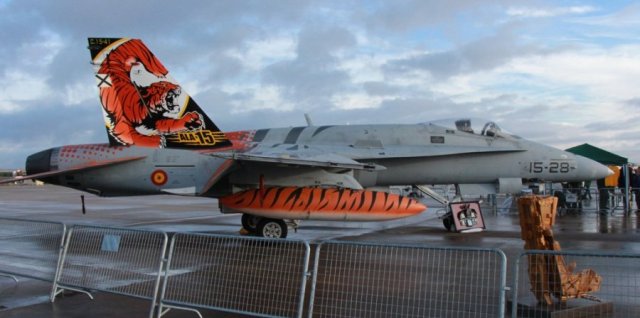 11 October 2014
The Ejercito del Aire, Spanish air Force, celebrated its 75th anniversary with this major airshow coupled with a flypast the following day over central Madrid on Spain's National Day. The organisation was a little disorganized. Early information announced the venue as Getafe, still in Madrid, but now home to the Airbus MRTT finishing centre. In mid summer this changed to Torrejon with its enormous ramp area normally populated with the VIP flight, the Canadair water bombers and 12 squadron with EF18 Hornets.
A very welcome 'Spotters Day' was announced for the previous Friday but applications to attend received mixed responses, many groups of travellers finding half their party being rejected and half approved with notifications arriving only a few days before the event when all travel arrangements were fixed or in progress. Stories of a strict 150 person limit added more confusion and, on the day, apparently around 600 persons were randomly admitted but only to a very restricted area of the base. There were very few foreign participants for the military enthusiast with just a pair of Portuguese F-16s on static display plus a good variety of Spanish hardware. Although central Spain normally enjoys good weather both the Friday and Saturday were wet and overcast though it brightened in the afternoon. There were many crowd barriers set too close to the aircraft for clear photography though the dramatic skies did provide a spectacular backdrop, especially just after sunrise. The crowd was enormous with long queues for access to transport aircraft, food outlets and, of course, toilets.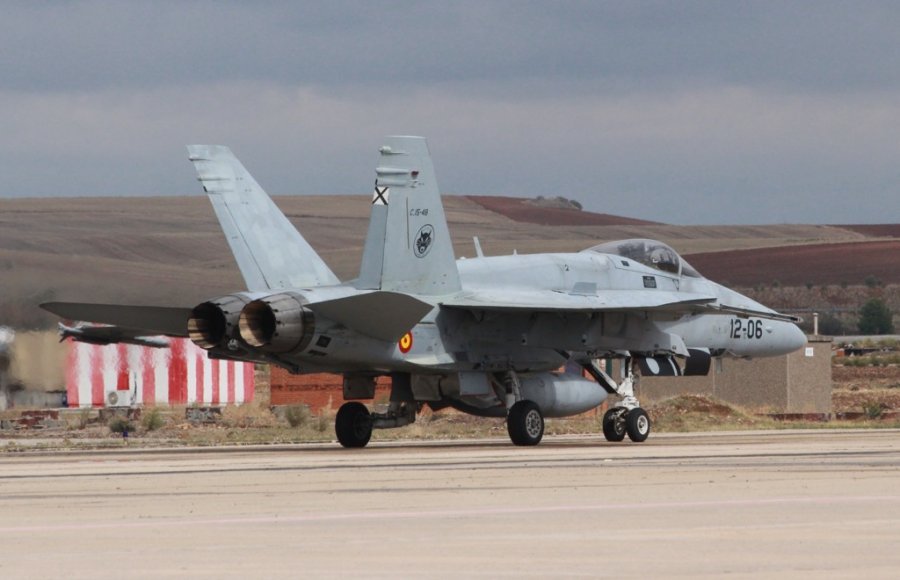 There were fairly long gaps in the flying display but, in better weather, great pictures could have been got due to the northern aspect across the runway line. The organisers had worked hard to attract foreign display teams with the local helicopter team flying EC135s, the Aguilas with Casa Aviojets plus the Frecce Tricolori, Patrouille de France, both the Swiss teams; F5s and PC7s, Poland's Orliks and the Breitling L39s. A gaggle of civilian types, including an An-2 and several Yak 52s filled up the flying ramp. A welcome surprise were flypasts by two A330s, one from Iberia and one from Air Europa; not unfortunately, in formation. In addition the static had a good selection of service helicopters and many vintage types from the heritage organisations from Madrid's large general aviation field at Cuatro Vientos, also home to the excellent Spanish Air Force Museum.
Additional photography by Peter Gregory