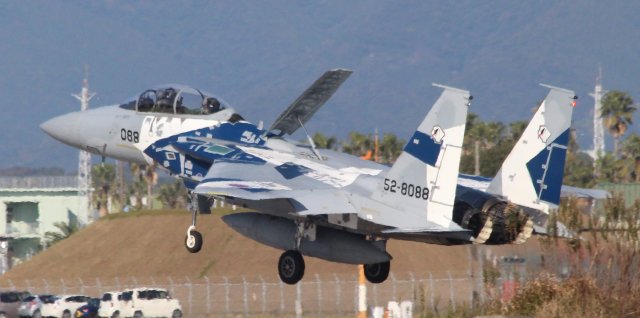 Nyutubaru Air Base, Miyazaki, Kyushu, 7 December 2014
Known as 'Fightertown' Nyutubaru is one of only two bases still flying the F4 Phanthom in Japan (Hyakuri, north of Tokyo, being the other). It also houses two elements of F15s, a standard attack squadron and an Aggressor unit that wear distinctive camouflage schemes. The base is very active and the southern perimeter has numerous vantage points for photographers, a well-positioned café and extremely understanding attitude to the strong public interest in their activities.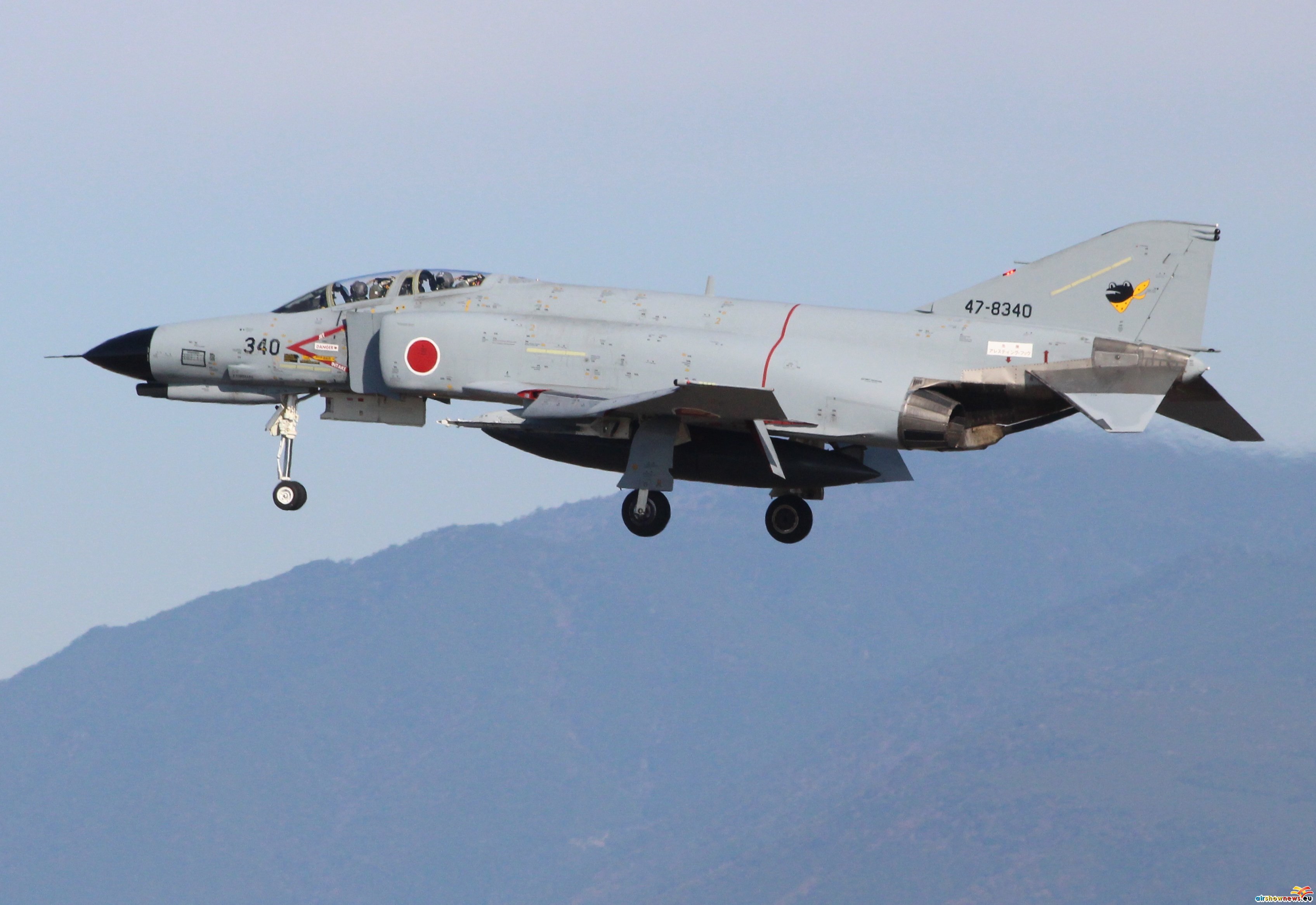 On a show day, however, all the base activities are northside though early morning can provide good light for the static displays and some hangars have windows for the more persistent enthusiast. Hence, as soon as he flying programme is known, many photographers hike round to the south for better pictures and even more return there as the show visitors depart at the close of play.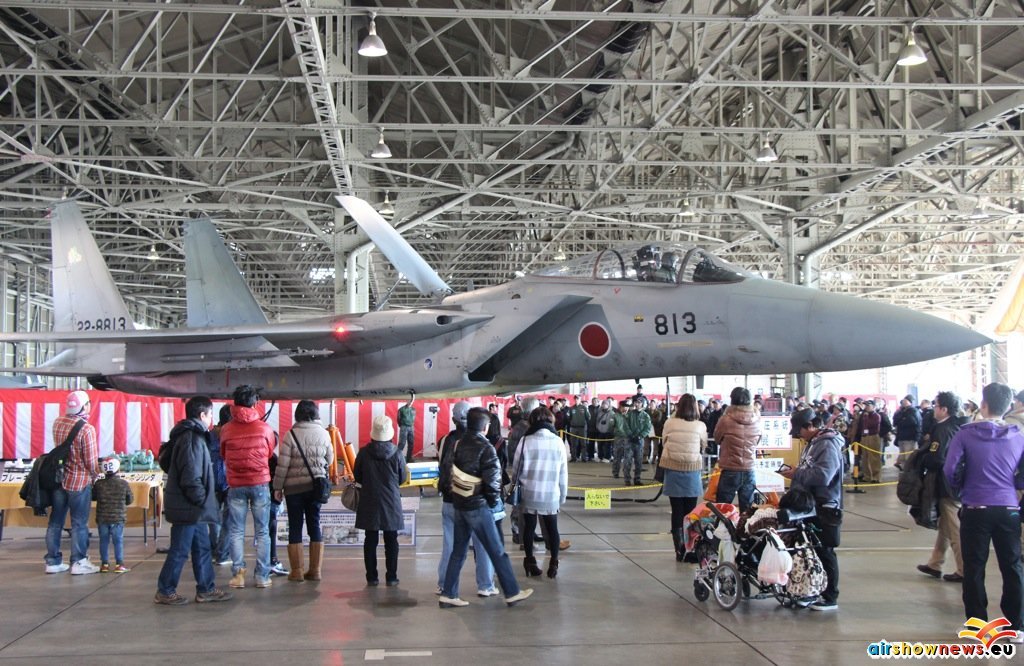 The show itself attracted a variety of visiting aircraft from all three services and included aerial formations of the based types and excellent solo displays. On the perimeter the keen photographer needs to select a variety of positions as tree lines that might be great from one direction can obstruct the view of certain turns over the airfield. If you move around great shots can be gained by the fit and perceptive.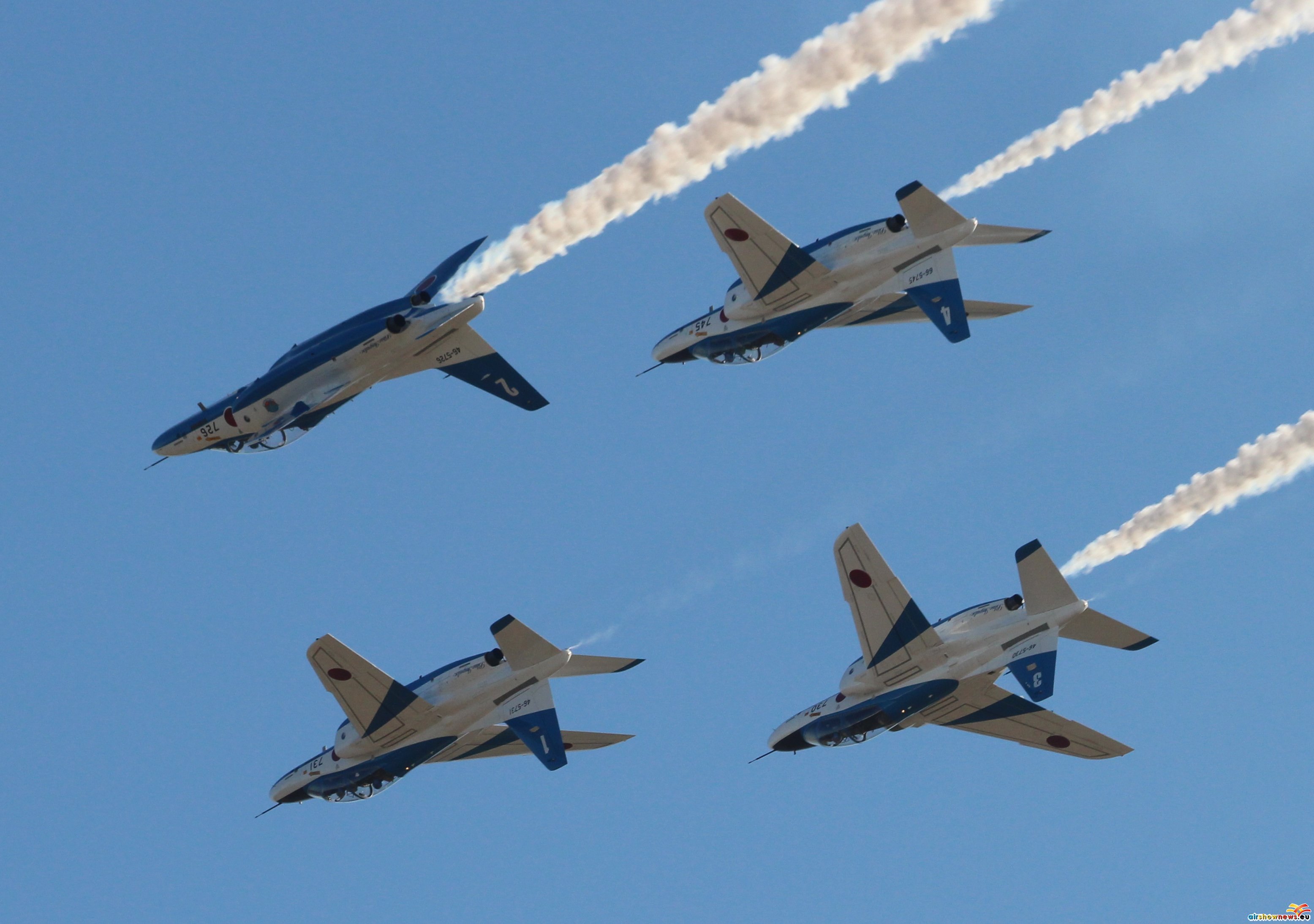 It is thoroughly worth entering the base on show day as it provides not only the static opportunities and hangar exhibits but also a rare opportunity to shoot the many preserved aircraft inside the gate. It is both notable and remarkable that, given the relaxed and welcoming attitude 'over the fence' at all Japanese active bases, requests to be escorted to shoot gate guardians is almost always denied and few gate guardians, of which there are many, are positioned in full view of public areas.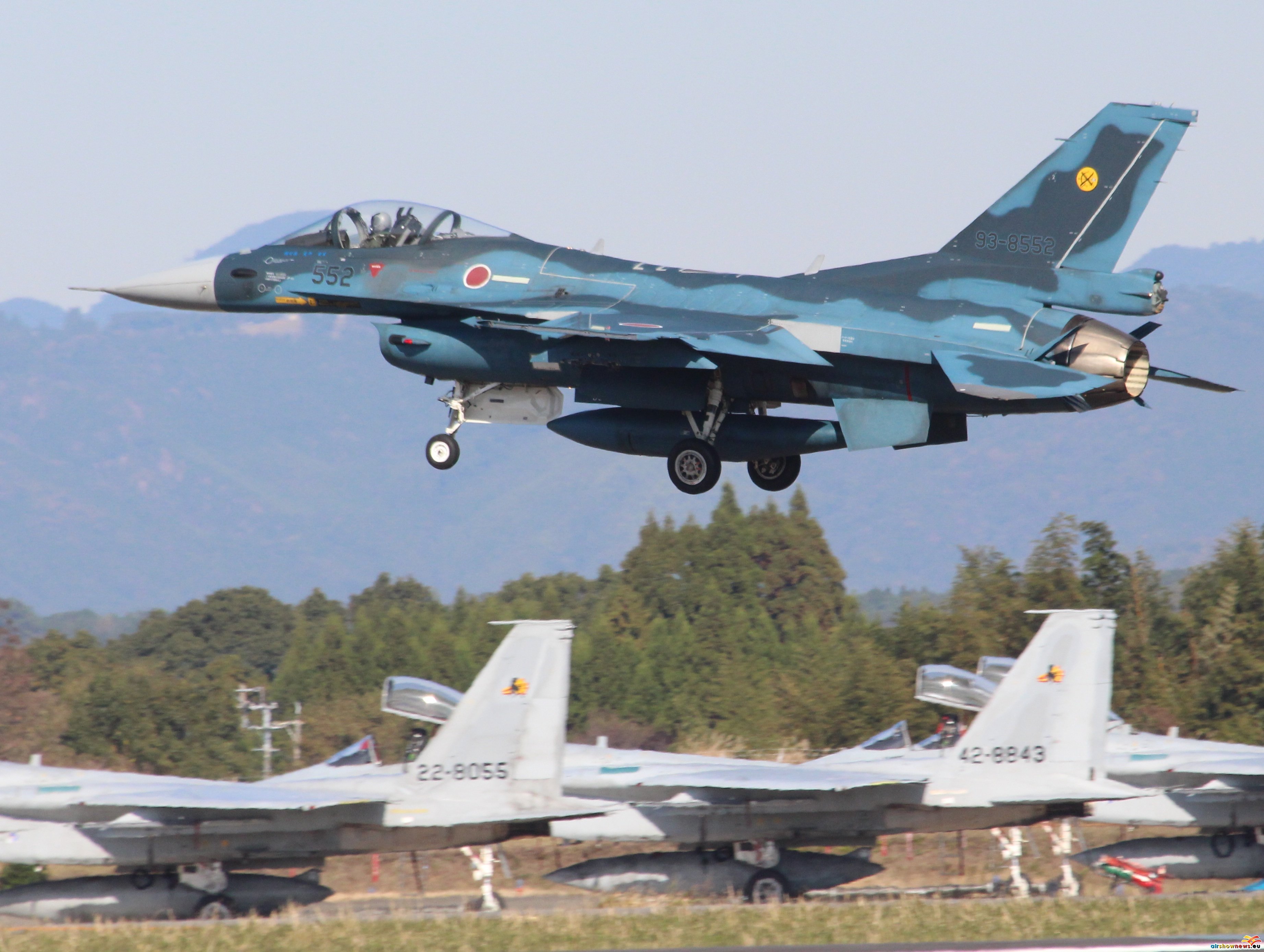 Given that the two bases Tsuiki and Nyutubaru are about 4 hours apart and have shows on consecutive weekends, the intermediate week can be profitably spent visiting the Navy Museum and base at Kanoya or, as we did, adding a side trip to Okinawa with its many bases between the two events.