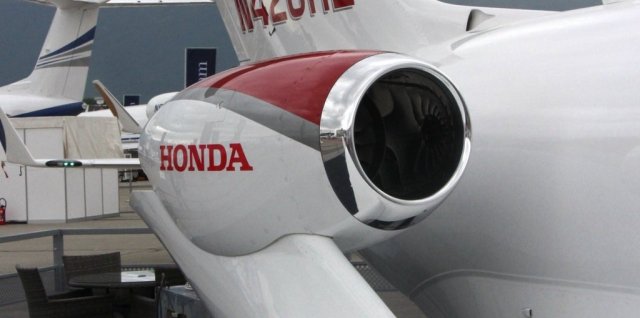 19-21 May 2015
Report by Peter and Graham Davison
This was the 15th such event held at the prestIgious PALEXPO site at Geneva's Cointrin Airport. Marred by poor weather the static display was quieter than usual, partly due to the exhibition stand area being a long, undecorated, corridor away; an opportunity lost for a sponsor to use this space that, on previous events kept exhibitors closer to their aircraft.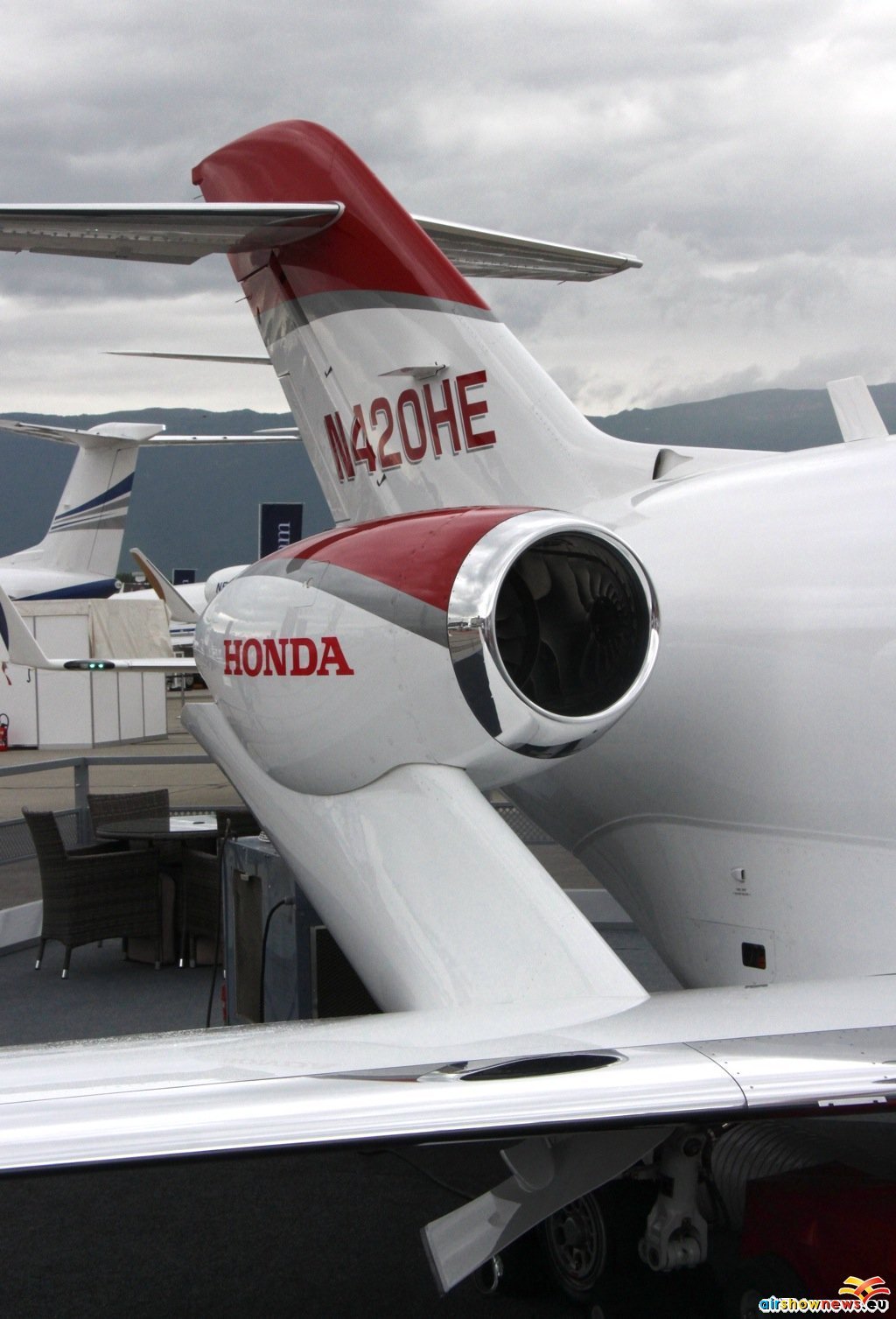 Even though the event coincided with the first Swiss business jet, the Pilatus PC-24 taking to the skies, it did not attend leaving only the mock-up on view. Since the test program is in full swing and early production already sold out one can understand why.
Hence, it was the new Honda Jet that caught the attention plus new variants, particularly from Embraer and Dassault. The penchant for carpeting, begun by Gulfstream who were there in strength with the 650, had spread to others; one can only feel sorry for the handlers when all these mats became sodden with the regular showers.
A historic touch was added with the presence of a Waco biplane beside the new utility aircraft from Kodiak and Airvan now competing with the Caravan for the outback market. Surprisingly Viking did not bring a Twin Otter but, again, sales are good for this product.
The Pilatus brand was well represented by numerous PC-12s visiting and numerous light jets, from Phenoms to CitationJets, filled the ever-changing active ramps busy with Global Expresses, Falcons and Gulfstreams. The PC-24 was later tracked down at the Stans factory.
Now well established in Europe, this friendly event creates lots of business opportunities and can only go from strength to strength, whatever the weather.