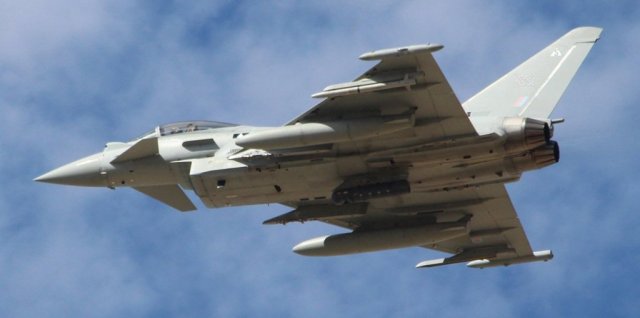 Albacete, Spain, 14/9 – 9/10, 2015
The TLP exercises occur four times a year in southern Spain benefitting from clear skies and better weather than was the case at their previous location in Florennes, Belgium. They provide an ideal opportunity for the Air Forces of NATO nations to co-operate in both mission planning and execution. Normally two missions are flown daily providing a welcome opportunity for photographers to capture fast jets in a fairly predictable and safe environment. The base and the local population are to be congratulated on their tolerance and understanding.
This event was dominated by the Spanish air Force with F-18 Hornets from three squadrons participating. Hornets from the Swiss air Force were also involved. F-16s from both the Hellenic Air Force; one each from four different squadrons, and six from Polands 31.BLT were active and the Royal Air Force sent three Typhoons from 2 squadron plus a pair of Hawk T1As as external assets. Heavier metal was provided by the United States in the form of six F-15C Eagles from the 48FW at Lakenheath. Bolstered by locally based Spanish Typhoons the massed launches briefly shattered the peace of this rural Spanish area twice a day. Long may these vital exercises continue.