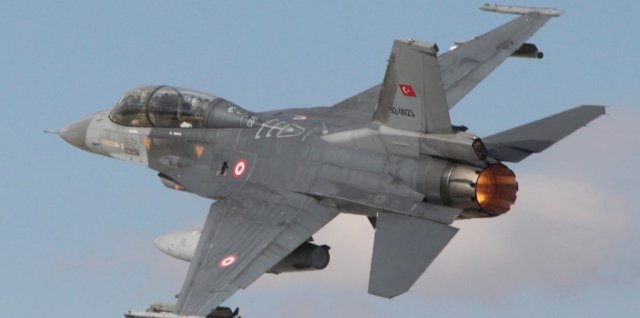 Konya Air Base, Turkey  30 May – 10 June 2016
Report by Peter Davison and Peter Gregory
International military exercises are intended to foster cooperation and improve compatibility between Nations. Exercise Anatolian Eagle, held annually in southern Turkey not only achieves this but also fosters good relations between the Turkish military and international photographers and aviation enthusiasts.
2016 saw participation from Italy, Saudi Arabia, Pakistan and host nation Turkey, seemingly unusual bedfellows but, as with most pilots and ground crews, brought together to share common aims and values; safety and professionalism being paramount.
The civilian access, provided to several hundred visitors, was limited to the final three days. Attendance was strictly monitored with pre-registration, digital verification, airport style screening and a secondary canine bag-check before a coach transfer to the taxiway vantage point. After lunch, yes, catering was available, coaches transferred the group to the opposite side of the runway to keep the light behind the assemble cameras. The organisers obviously appreciated that, given clear instruction, sensible behaviour would keep everyone safe. All attendees were most appreciative of this faith in our common sense during this exceptional opportunity.
The declared aim of the exercise is:
To reduce losses of experienced pilots.
To decrease aircraft losses.
To exchange experiences.
To increase interoperability.
The first Anatolian Eagle was held in June 2001 following Turkish participation in Red Flag in the USA in 1997. Since then over 32,000 participants, 2,674 aircraft from fourteen nations have flown nearly 23,000 sorties from Konya that aims to be the most prestigious and preferred 'Tactical Training Center' in the world. Konya provides access to 50,000 square miles of operational air space.
The three-week exercise includes command and control and support missions provided by NATO AWACS and including a deployed KC-10 from the Netherlands.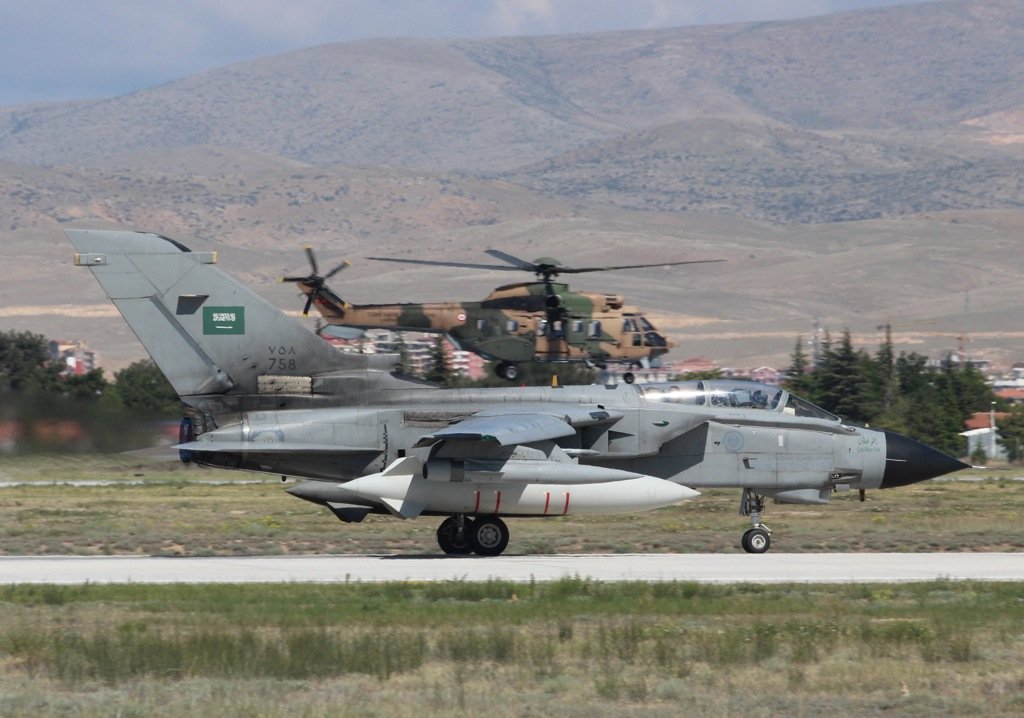 Turkey's fleet of E-7 Wedgetails are co-located and were active on most days along with the resident helicopters should any incidents require a response.
The Saudi contingent included eight Tornados from 11 wing, the Italians six Tornadoes from 50 and 6 Stormo, six Pakistan Air Force F-16As from 38 wing 11 squadron and numerous Turkish Air Force F-16C and D models plus eight F-4E Phanthoms. The two parallel runways were kept busy with an occasional break for the, approximately hourly domestic airliners. I am certain that the embarked passengers would have been mildly surprised by the long line of photographers lining the edge of the active taxiway.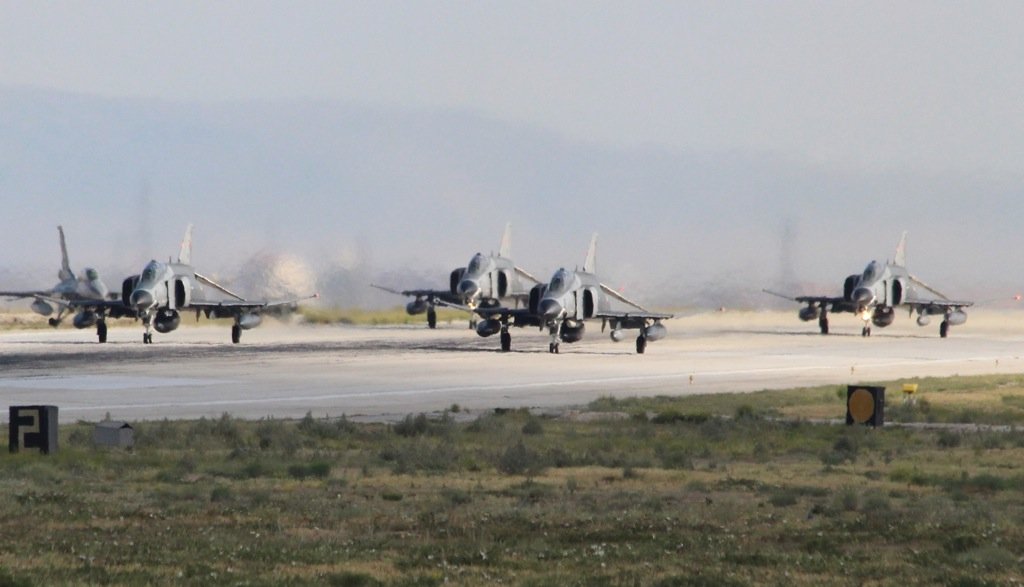 The facilities provided media level access to those willing to make the effort to attend. I am certain that, given the exceptional hospitality and understanding shown by the organisers, 2017 will be similarly successful. Heartfelt thanks to our Turkish hosts.