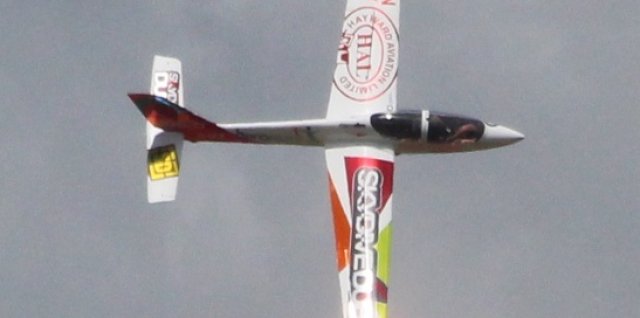 AeroExpo, Sywell Aerodrome, Northants, England. 1-3 July 2016
Report by Peter and Kim Davison
This annual trade show brings together general aviation pilots and traders and attracts considerable interest for photographers and enthusiasts. The fly-in popularity is, naturally, subject to the variations in the British weather and resultant forecasts.
Attendee numbers were down this year for a number of reasons. Over a hundred visiting aircraft braved the wind and showers.
Once again the event paired up with a 'heli-expo'. Last year the proximity of this low level activity obstructed much of the spectator view which, combined with a 'no airside access' policy (unlike the LAA rally on the same site) must have reduced the paying visitor numbers. The date clash with the Yeovilton Air Day will also have had an effect.
Despite the gusty weather a great many GA aircraft visited representing a good cross section from vintage fabric to composite. No type dominated but the Vans series and Cirrus types were numerous. A few foreign visitors made the crossing, a Dutch Rushmeyer 90 was very welcome.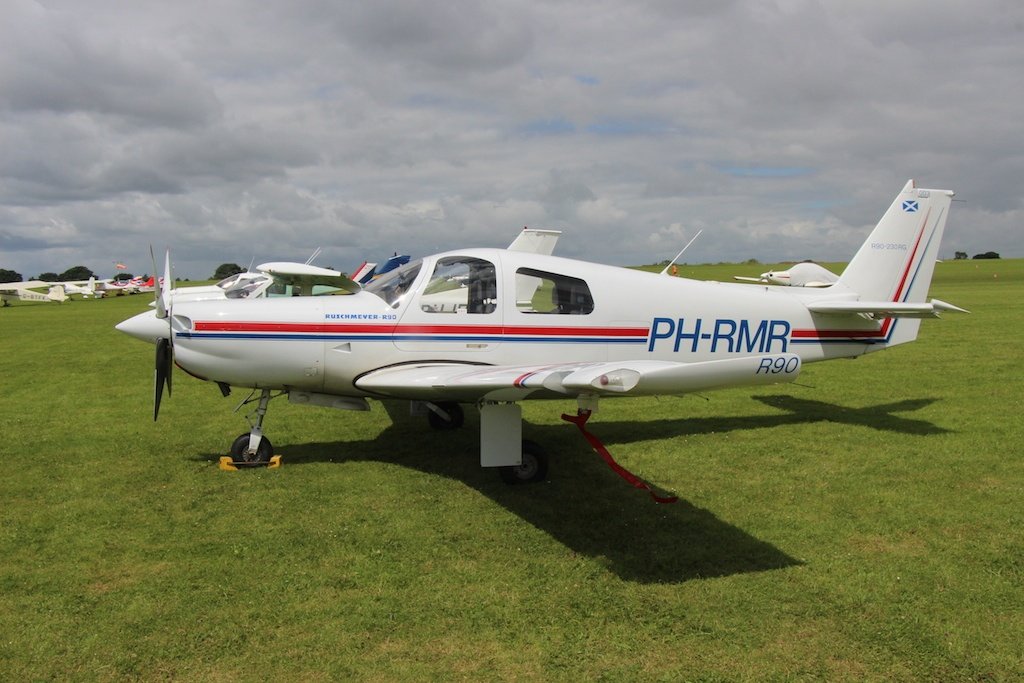 The static display was spread around the various trade and catering stands with a Pilatus PC-12 the largest item and an Eclipse 500 the fastest. An interesting variety of light helicopters attracted interest even though the helicopter movement area was located away from public gaze. Also hidden away was a Sea Fury being prepared in a new hangar near the aircraft park. Fortunately, warbird fans were rewarded with a Seafire and Mustang arrival on Saturday afternoon.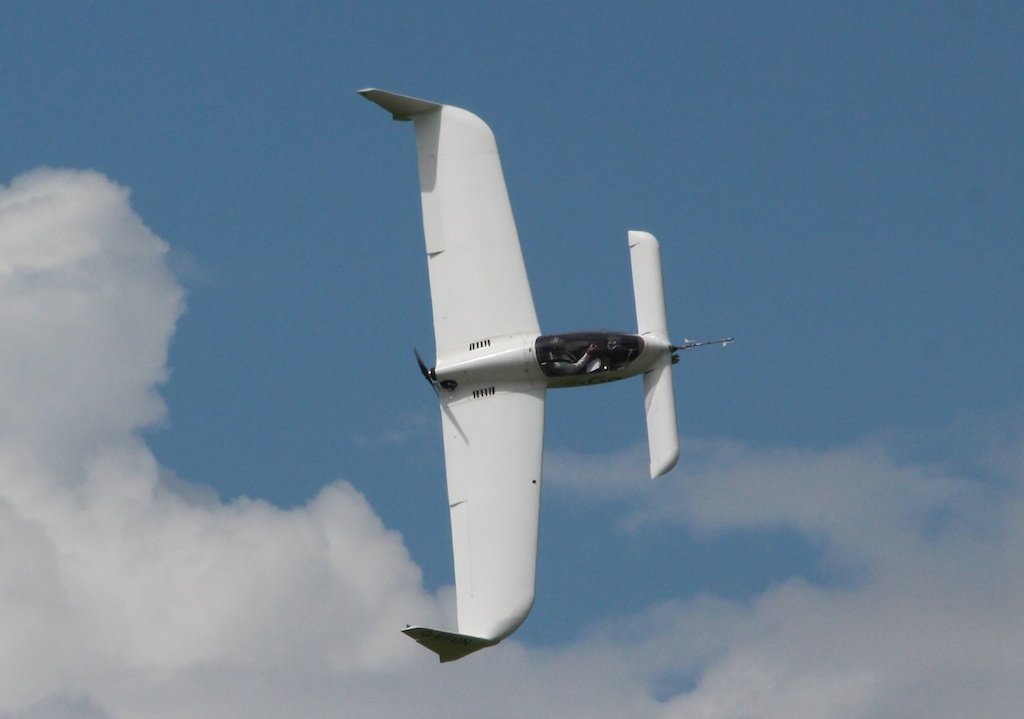 A 30 minute flying display on Saturday featured a dazzling display from the new E-go canard in strong winds and a superb gliding demonstration. A highly entertaining aerobatic routine from a Su-26 was spoilt for many by the 'rock' music on the Bose sound system which had spectators leaving the crowd line in pain or sheltering from the giant speaker. Bose generously sponsor the Sukhoi but somebody should have checked the sound levels. Any opportunity to enjoy the engine tone of the Su-26 was completely lost.
Whilst on 'health and safety' the Sywell car parking system is still an accident waiting to happen with a dangerous entrance/exit onto a fast narrow road with very little warning. Those on parking duty have no brief to assist (liability one expects) and those on the airfield are besotted with keeping the airside safe. Even warning triangles alerting non-airshow traffic of the 'hidden entrance' would be an improvement.
There were rumours that next year the venue might change; let us hope this aspect improves.