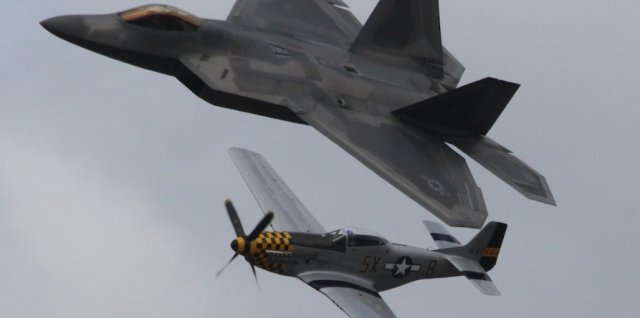 Elmendorf AFB, Anchorage, Alaska, USA
30-31st July 2016
Report by Peter Davison
It was heavy metal that ruled the static park at this ever-popular Open House.
C-130 Hercules and Boeing C-17s provide the based logistics so important at this global crossroads to Asia. With a Red Flag Alaska exercise in the upcoming weeks at Eieilson AFB near Fairbanks and recent news that the F-35 was to arrive by 2020 there was an upbeat feeling for all things military at this years show. Over 130,000 visitors enjoyed reasonable weather and a full flying display.
Additional large items on static display included a P-3 Orion, B-52 Stratofortress, KC-10 Extender, C-5 Galaxy and KC-135 Stratotanker, all emphasising the global reach of the US military. Fast jets were represented by the based F-22 Raptors from Elmendorf, aggressor F-16s from Eieilson plus two F-15s from Mountain Home, Idaho.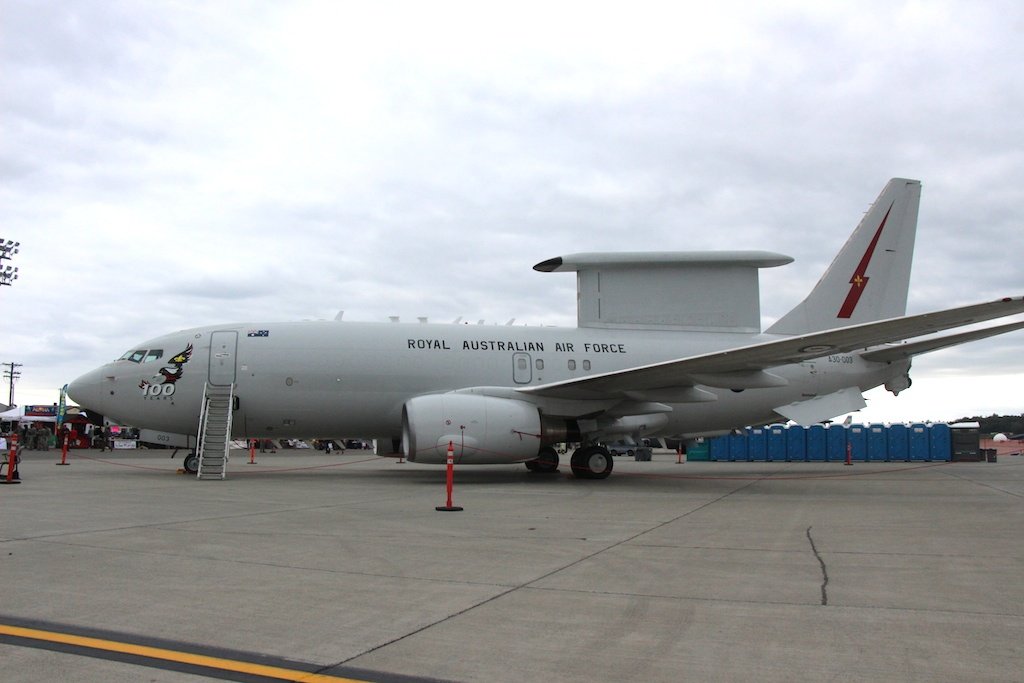 Foreign participation included two BAe Hawks from the Canadian Forces and an Australian Air Force Boeing E-7 Wedgetail visiting from Newcastle near Sydney for an entire month.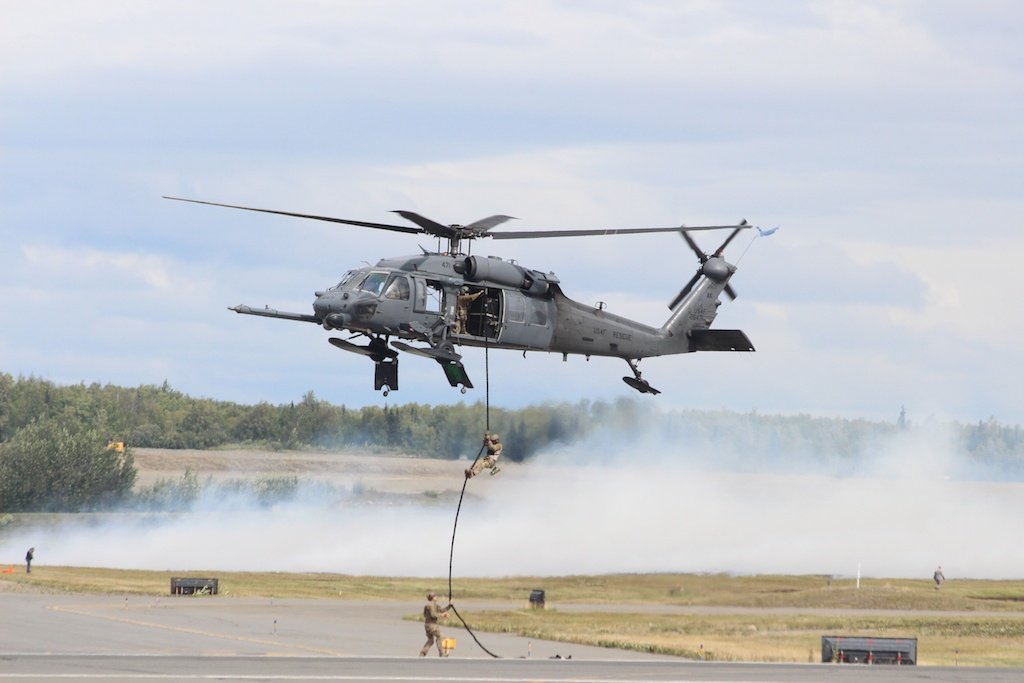 The US Army provided an Apache attack helicopter, a Chinook and a Blackhawk. Additional Blackhawks supported a ground attack demonstration with Raptors providing a Combat Air Patrol overhead with pyrotechnics simulating the repulse of a ground force attack.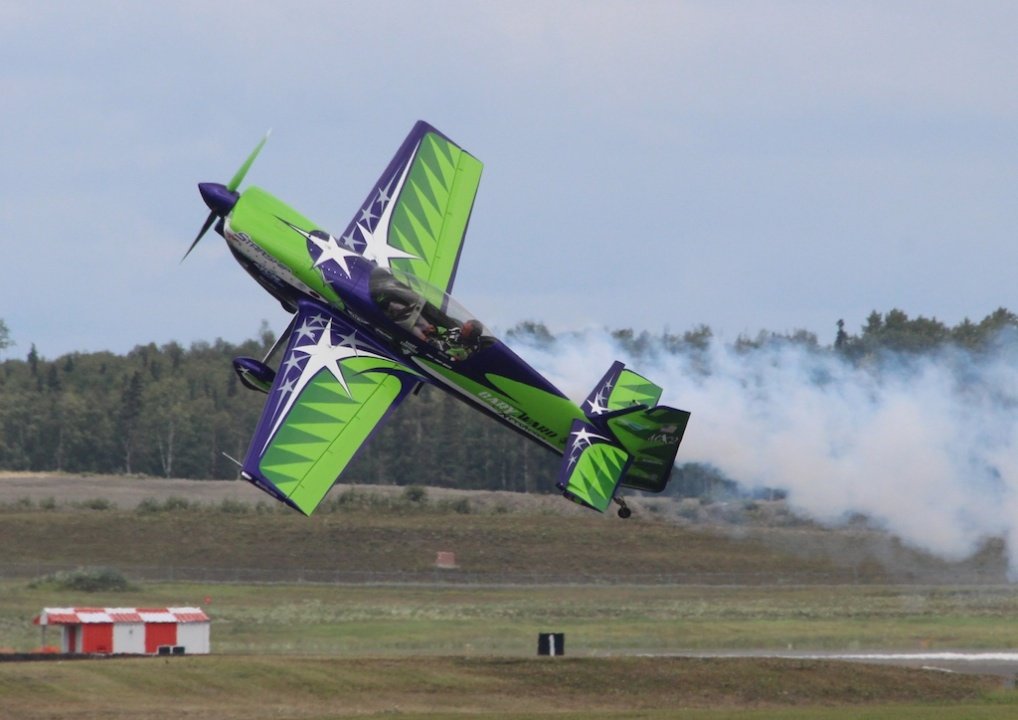 As with so many US military Open Houses today, some of the static and much of the flying is provided by civilian demonstrations. These gravity-defying demonstrations by both American warbirds and Canadian aerobatic wizards thrilled the crowds. The opportunity to witness the 1920s Pilgrim airliner recently restored to flight by the Aviation Museum at nearby Lake Hood was of great interest to lovers of aviation history; the only survivor of 26 built examples.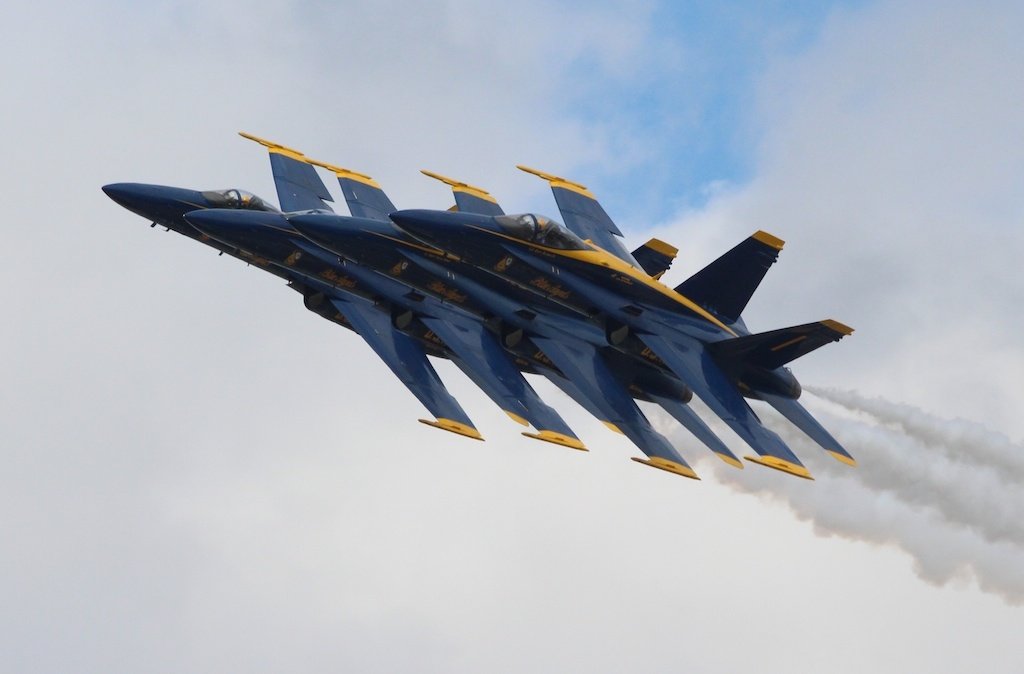 The show ended with the famous Blue Angels US Navy demonstration team who excel at tight echelon formation flying.
The State of Alaska is crucial to the western defence of the USA and this event clearly presented the thorough preparedness of the US military machine in this theatre of operations.