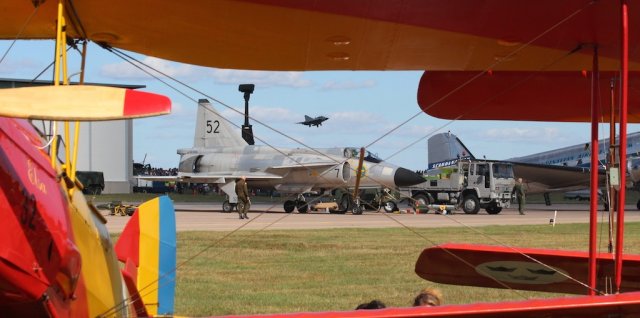 Malmen Air Base, Linkoping, Sweden, 27-28th August 2016
Report by Peter Davison
Malmen is the main helicopter base for the Swedish Armed Forces. It has re-equipped over the last decade with Agusta 109s and Sikorsky Blackhawks being the main players. These types featured heavily in the flying display and static park along with a variety of international visitors.
Malmslatt is also home to the Swedish Air Force Museum and a growing historic flight including the jet fighters from SAAB that are built at the nearby Linkoping factory.
Many of the thousands of show visitors entered via the Museum. This has been considerably updated with improved lighting and interpretation. A new basement display of a seabed recovered DC-3 was both atmospheric and informative. The historic flight comprising SAAB fighters, from the B17 single to the mighty Viggen, were supplemented by a Spitfire and Mustang from civilian owners. A five-ship mixed formation was a highlight of the flying display.

Another popular item was a mock attack on the airfield repelled by ground forces delivered by eight Blackhawks with A109s providing air cover including simulated cannon fire with accompanying pyrotechnics.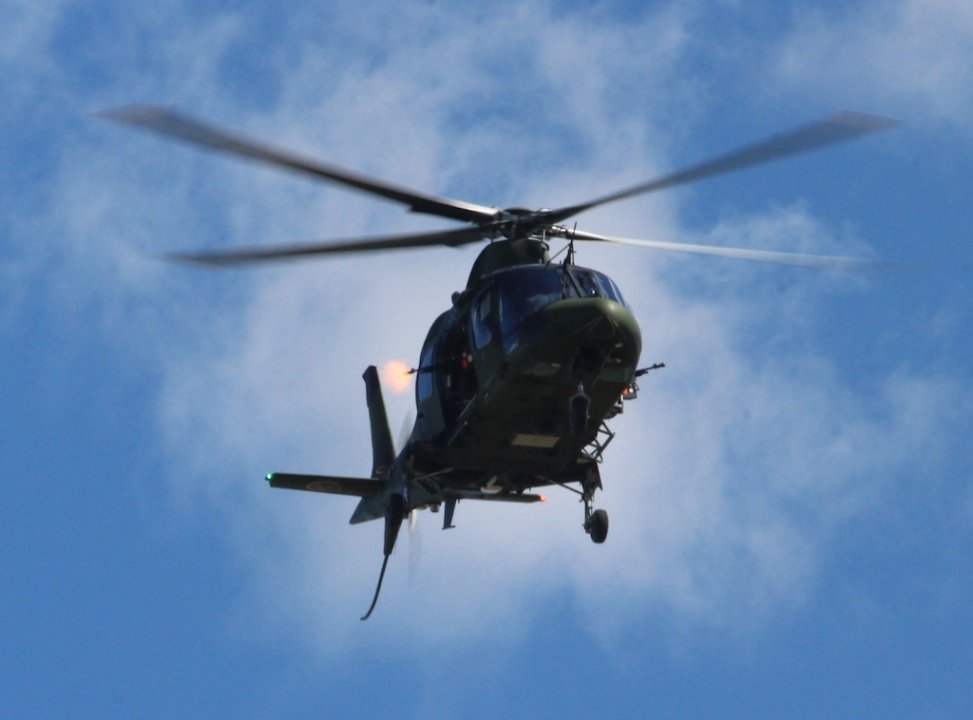 Transport types featured heavily in the static display with C-130 Hercules from Canada, Belgium and Sweden, a Coast Guard Dash 8, Czech CASA 295 and Hungarian Antonov 26. Belgium and the Czech Republic also sent military helicopters.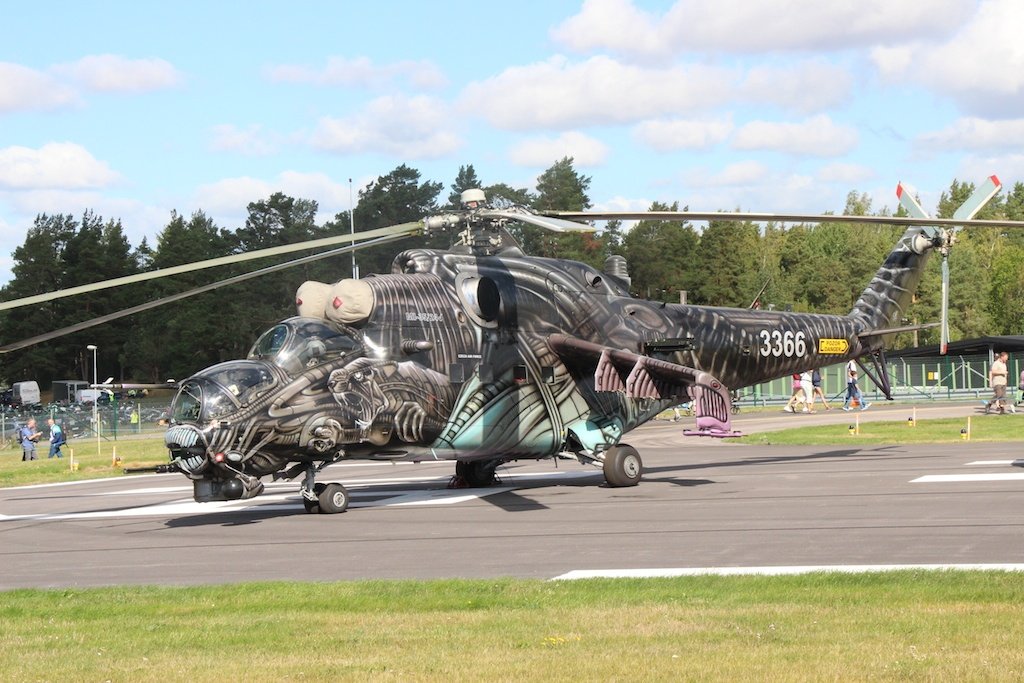 Fast jets in static included F15Cs from the 48FW, Lakenheath, England, Finnish Hornets, Czech L-159s with a Hungarian Gripen to complement the based Gripens and SAAB 105s. So, a good variety of local types, a large majority of the based helicopters and some excellent heritage items combined with fair weather made for a highly successful event.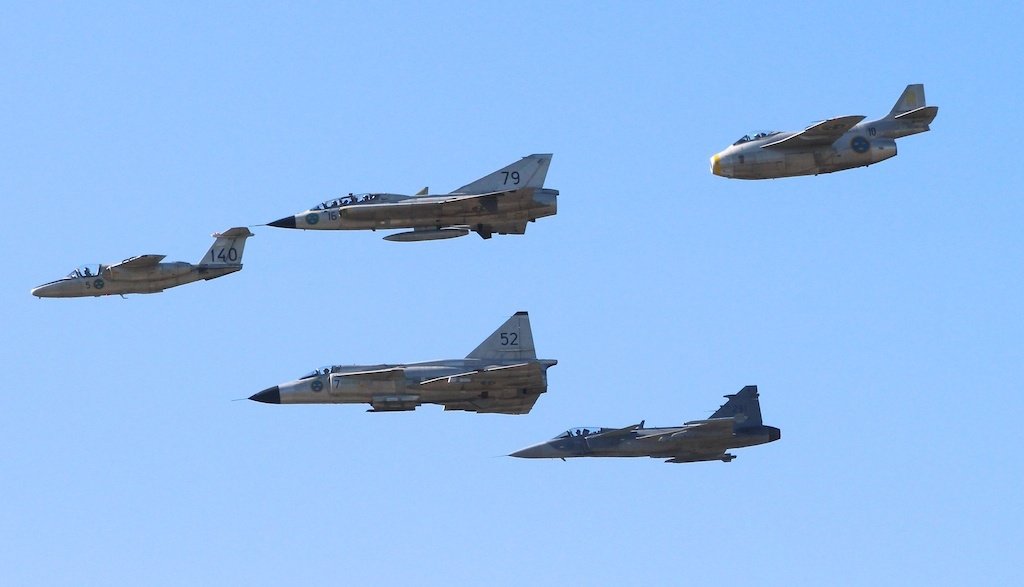 The only negative was the wind conditions that resulted in the display line being at right angles to much of the crowd and the unavoidable fact that the base orientation means the flying display is seen against the sun for most of the day.