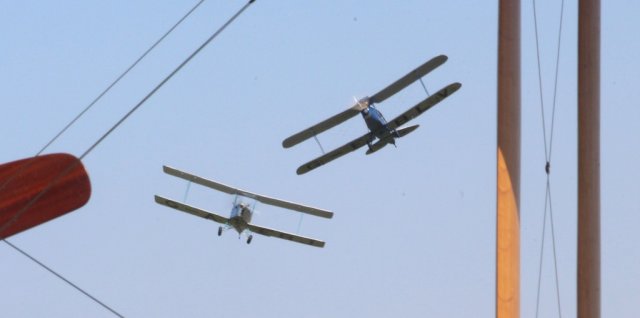 Wings and Wheels Show 2018
Stow Maries, Essex, UK, 20 May 2018
Report by Peter Davison
This fairly recent initiative to re-open a former First World War Aerodrome and feature primarily replica aeroplanes in the context of the period fills a welcome, if belated, gap in UK aviation history. A well displayed Aviation Museum, period buildings and historic vehicles provide an educational insight into life in the early years of aviation.
There is close co-operation between this organisation and a parallel body at Omaka on the South Island of New Zealand with flying replicas operating on an exchange basis to widen their audience. There are expansive plans to reconstruct an original hangar in a space on the flight line created by a bombing raid during the war.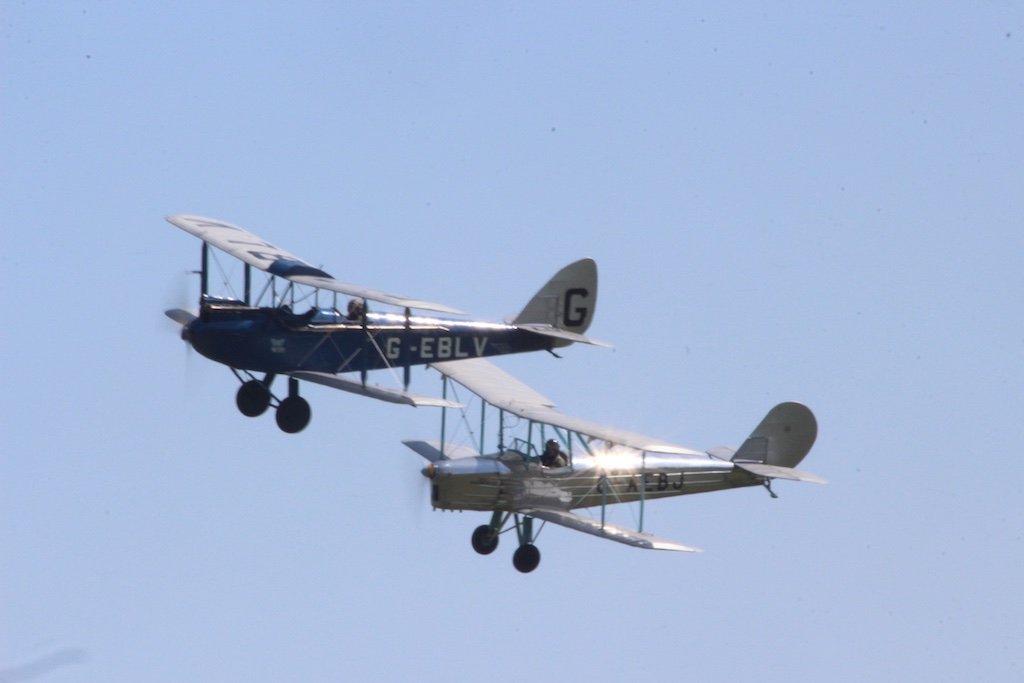 There is also a co-located conservation area to provide a family day out and further educational outreach. Prior to this operation at Stow Maries the only real showcase for this period was at the famous Shuttleworth Collection at Biggleswade whose cooperation was confirmed by the display by the world's oldest flying Moth, a DH60 and their Blackburn B2, another sole survivor of the period.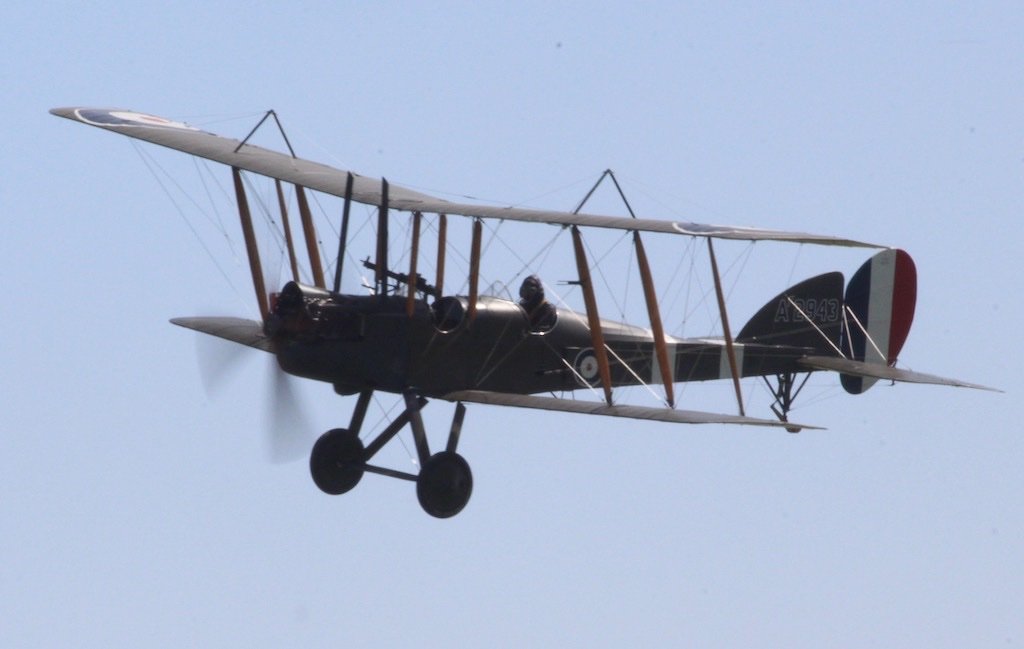 Two significant examples were flown for the enthusiastic crowd, a splendid Be2E at full scale and a 7/8 scale Se5A; both were flown exceptionally well given the years of construction. A risk rarely justified had they been wartime originals. The flightline, with a Fokker Eindekker, Morane and Bleriot created a nostalgic setting.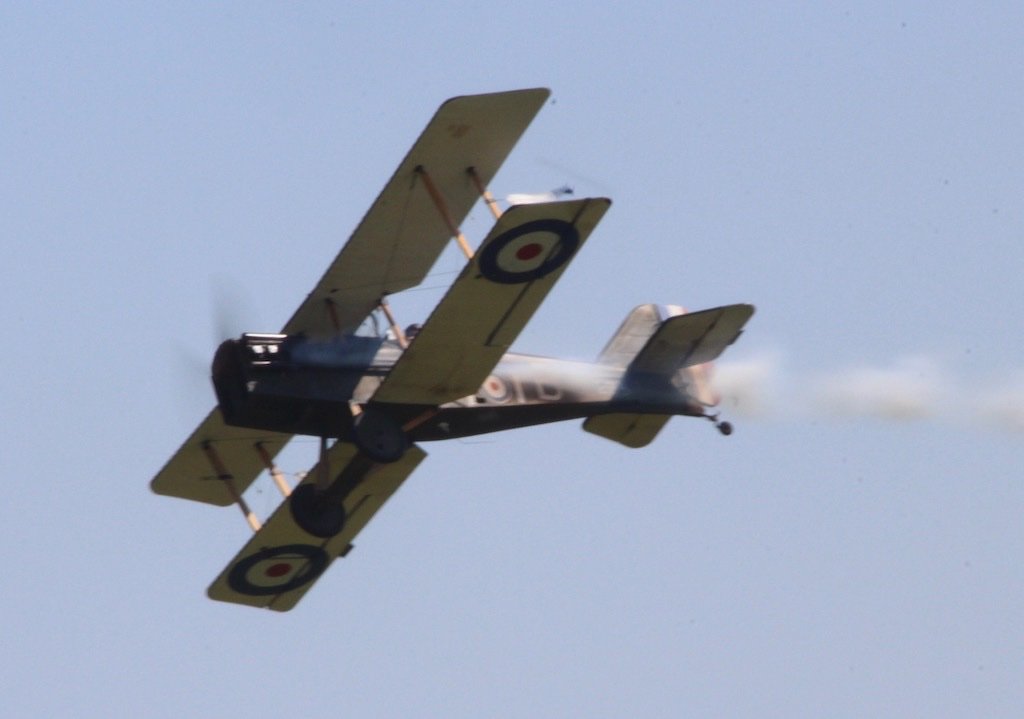 The flying display lasted merely 90 minutes but the informative commentary and clear sound system kept everyone up to date and was considerate enough to stay quiet at times for visitors to hear and see for themselves. The final item was the full scale replica Percival Mew Gull famous for speed records in the inter war years. This clearly showed the design progress made from wood and wire to streamlined monoplanes that eventually gave us the high performance warbirds of World War II.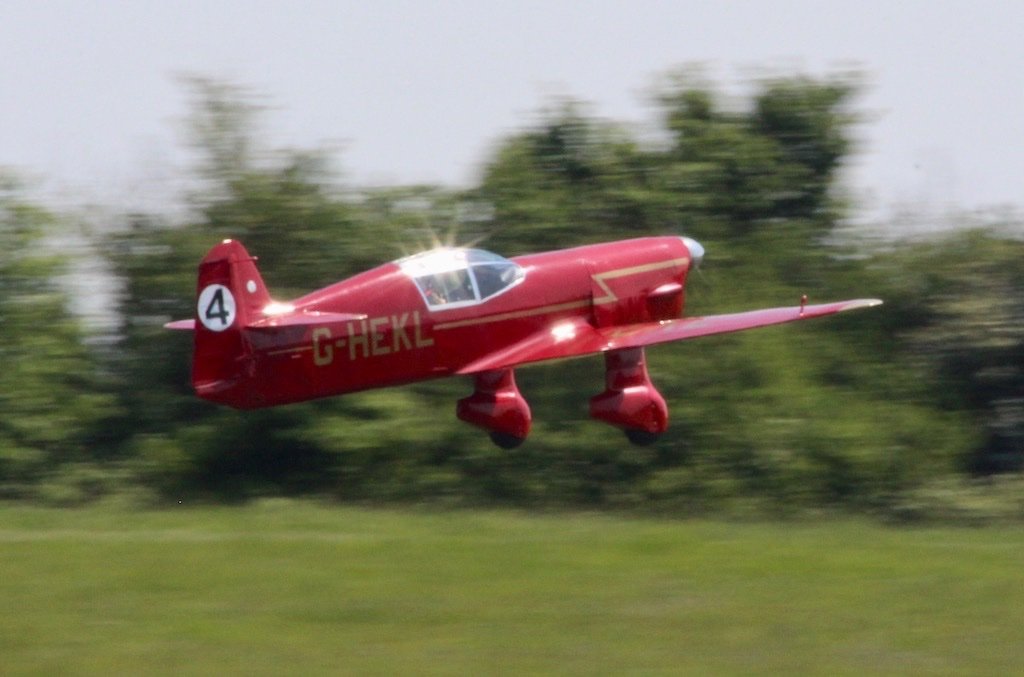 The main limitations to this venture's success are the attitude of the local population as the aerodrome was reclaimed having been agricultural for many years, the narrow road access, limited parking space and a lack of 'brown' signs due to the out of date local planning rules.
With so many aeroplanes of this era either displayed indoors or long disposed of this is an excellent example of what can be done with enthusiastic and skilled volunteers reliving a dream and aspiring to share it.