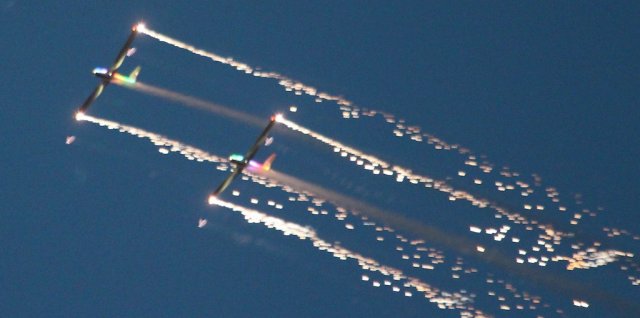 Gdynia Babie Doly and seafront, Poland
18-19th August 2018
Report by Peter and Kim Davison
This event, on the northern Baltic coast, combines a beachfront location with a conventional airshow with the beach event running into the night. Fireworks are deployed from barges as aircraft, gyrocopters and parachutists scatter sparks across a darkening sky. An evening search and rescue demonstration with searchlights showing how hazardous that operation can be.
During the day, at Babie Doly airport, an aerobatic festival held over an expectant crowd with primarily civilian general aviation exhibits.
The jet noise at this show was courtesy of the Scandinavian Historic Flight who bought their collection of SAAB jet trainers and fighters with different types flying each day. The Draken and Viggen portraying their classic and unique wing configurations to the skies. A rare opportunity also to see the J-29 Tunnan barrel shaped jet in the air.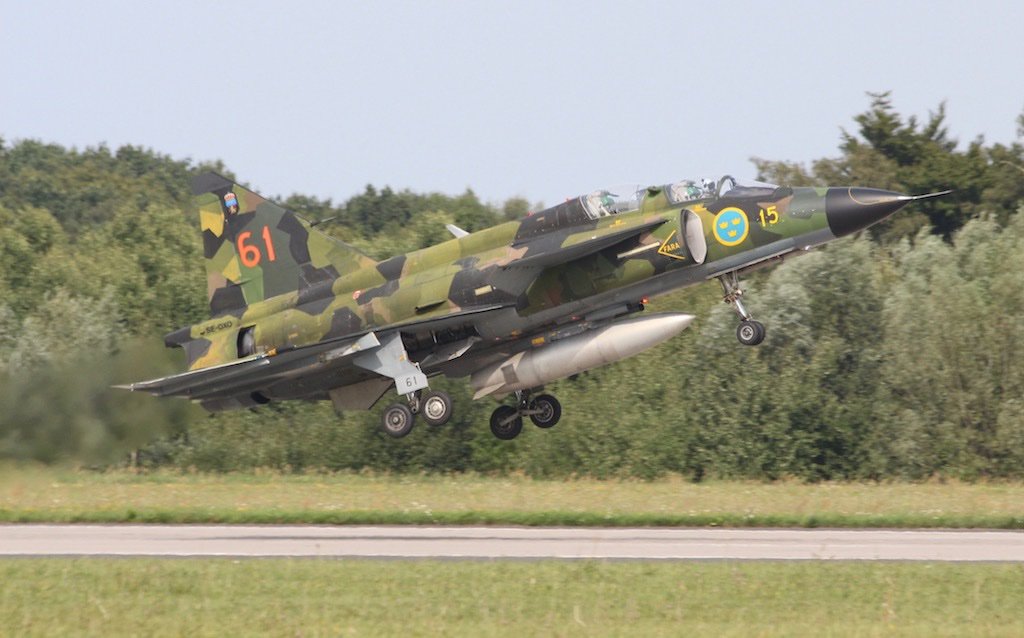 Red Bull are becoming a prime mover on the European show circuit with their exciting Extra monoplanes performing an aerial circus over a large crowd. A trio of French canard monoplanes provided an unusual profile with a display of close formation flying.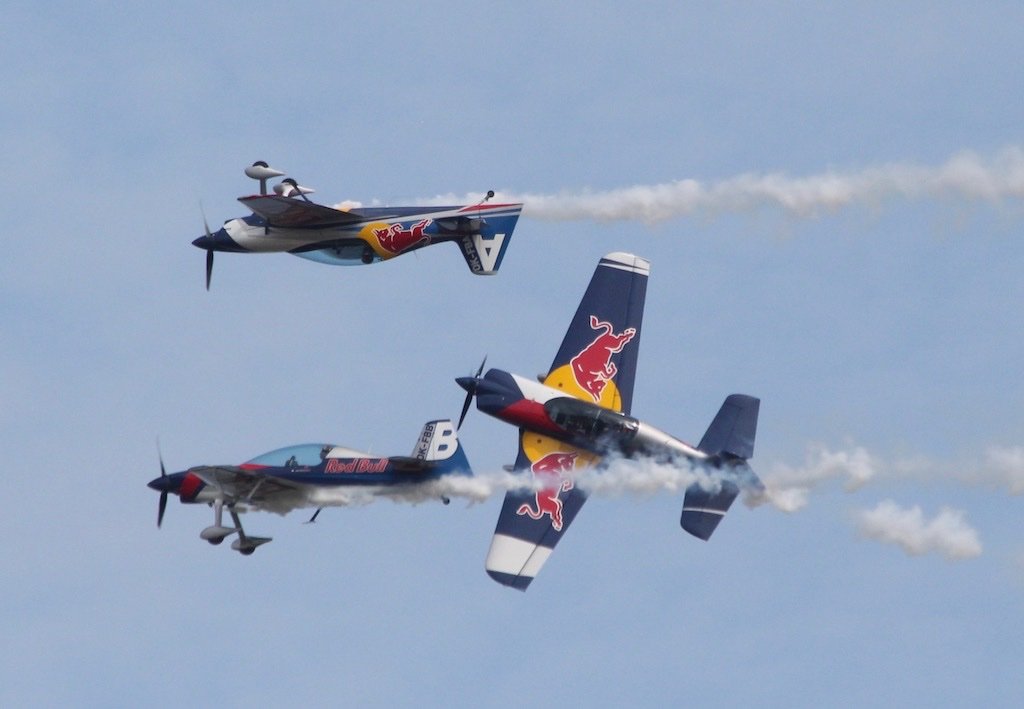 Star performer for many was the unusual combination of a vintage Yak formating with a Polish Extra that also spent time racing a new Jaguar sports car along the runway. These two pilots have an amazing level of trust: the Extra takes off ahead of the Yak, turns a 180 and runs back inverted towards the Yak as it rolls for take off. Add copious amounts of smoke for effect. No doubt the Yak pilot is told not to lift off until the Extra has passed by.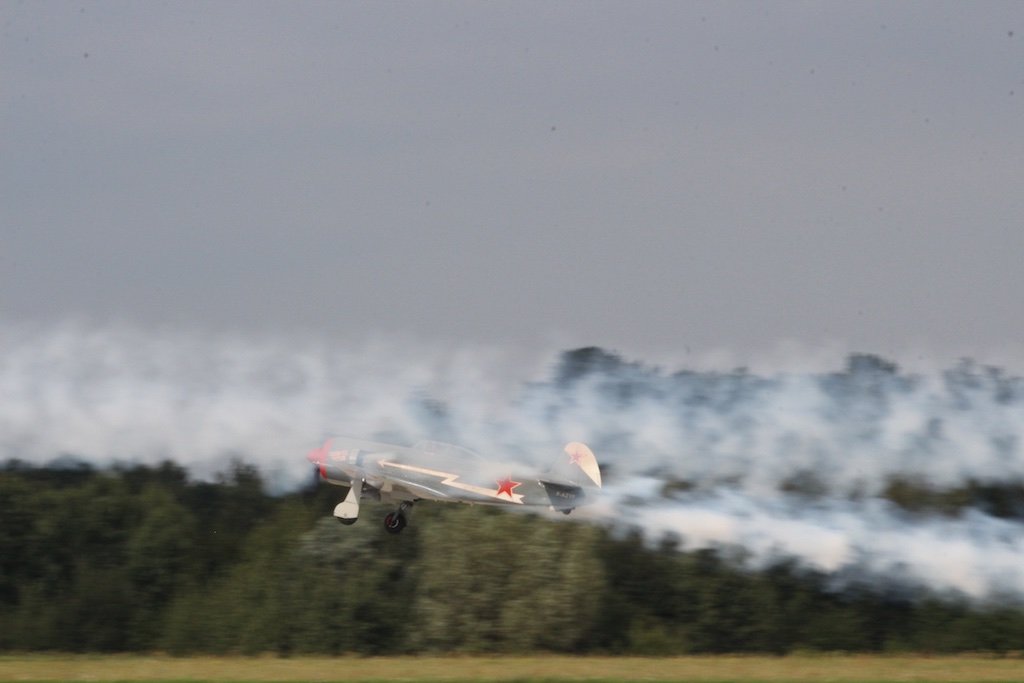 More established teams came from Switzerland with Pilatus P-3 trainers and the highly polished new Extras of the Royal Jordanian Falcons continuing their European tour. A few helicopters flew the flag for the Polish military.