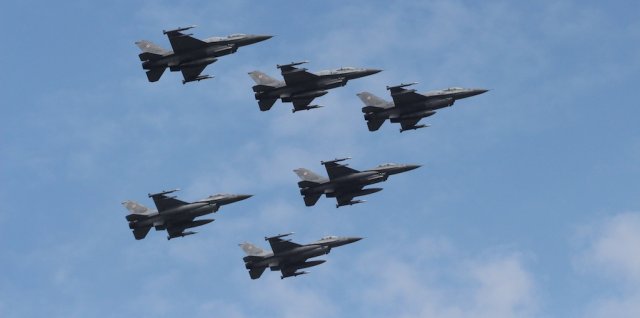 Central Warsaw, Poland, 15 August 2018
Report by Peter and Kim Davison
Every year on 15th August Poland celebrates with a mass military flypast and armoured parade. 2018 was special as the Polish Air Force; like the RAF and Finnish Air Force was marking its' centenary. The event commenced around 1300 hours and runs north to south. In past years it has followed a main thoroughfare but, in 2018, the route overflew the river, still running north south so the lighting is challenging for photographers but the elevated nature of the old town provides vantage points if you stake out your position. As the hour approaches vast crowds line the river bank. The parade of soldiers and armoured vehicles convene in a city park mid afternoon for families to engage.
Warsaw is home to two aviation collections, the National Museum and a technical collection further south. If you add in the large collections even further south, at Deblin Air base and Krakow then Poland hosts an incredible variety of both home built and Soviet types that would be the envy of any aviation nation.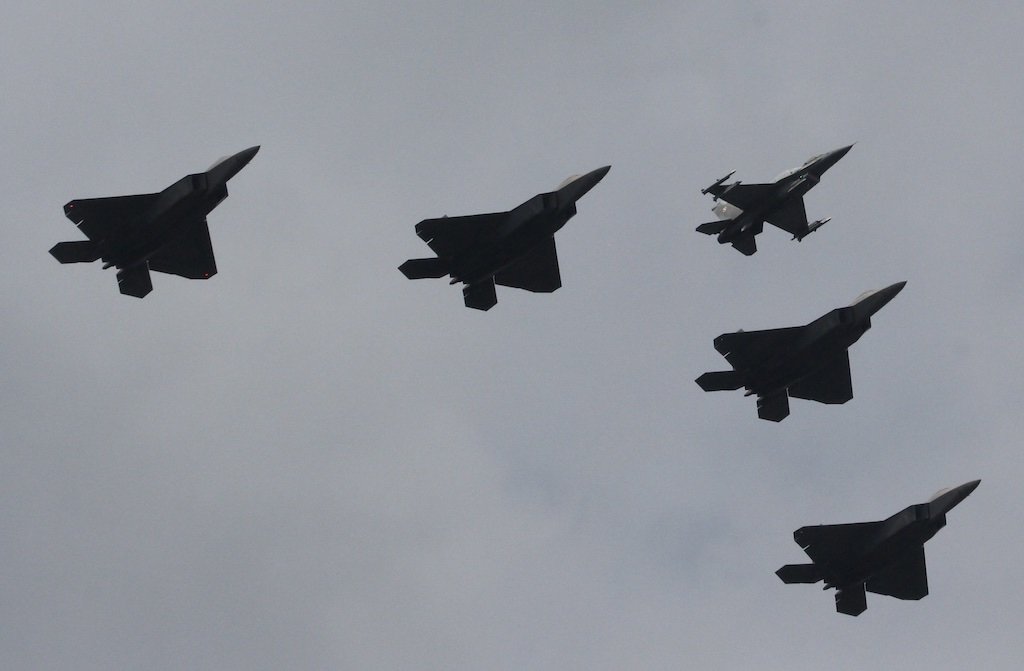 The flypast contained over eighty aircraft and helicopters in groups including both the Air Force formation teams, the ageing TS-11 Iskras and more contemporary Turbo Orliks. Foreign participation was limited to the United States Air Force with a C130 Hercules from Ramstein, Germany and a KC135 Stratotanker plus four Tyndall, Florida based F-22 Raptors drawn from a temporary detachment at Spangdahlen.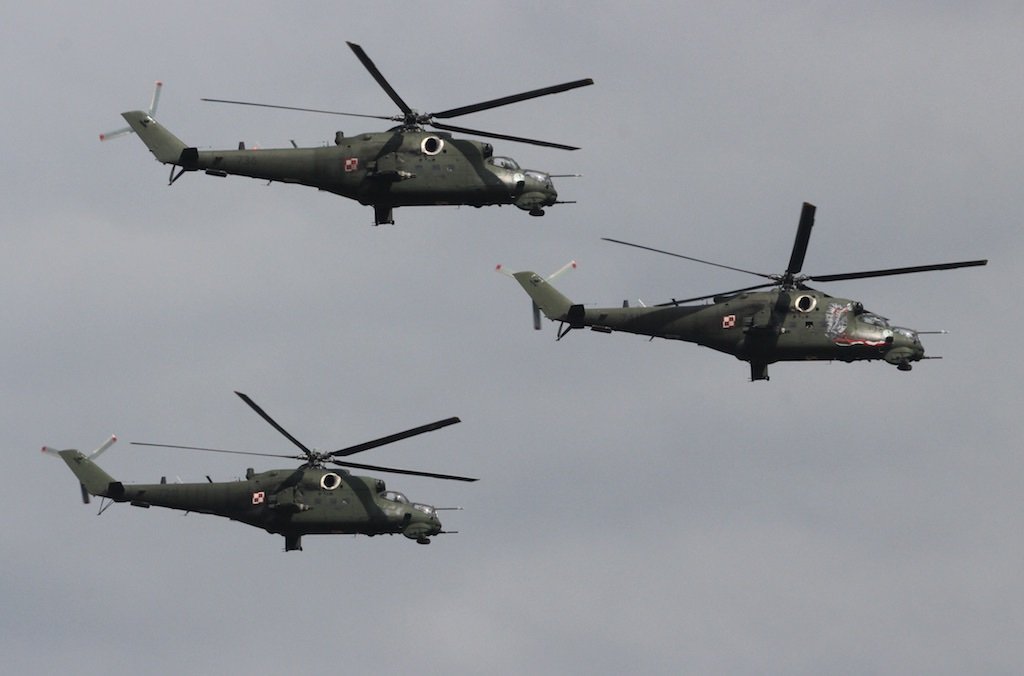 The helicopters ranged from elderly, license built Mi-2 Hoplites, Mi-24 Hinds and modern PZL Swidnik products. Mi-8s and a naval Mi-14 completed the set. A Gulfstream and Boeing 737 from the Presidential Flight plus Casa transports and Mielec built M-28s added to the transport contribution.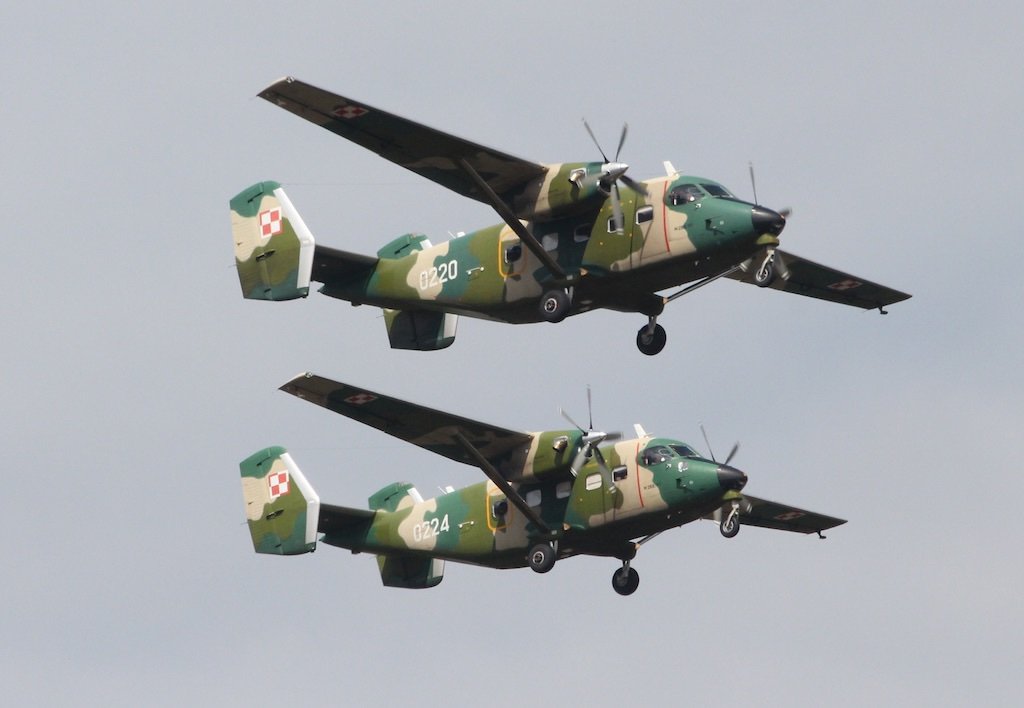 Fast jet participation included the F-16 Fighting Falcons and fairly new Aermacchi M-346. For those wishing to see the full range of Polish military aircraft this is certainly an event for the diary spent in a city with lots to offer at affordable prices. At least on a par with the annual Bastille flypast in Paris every 14th July.