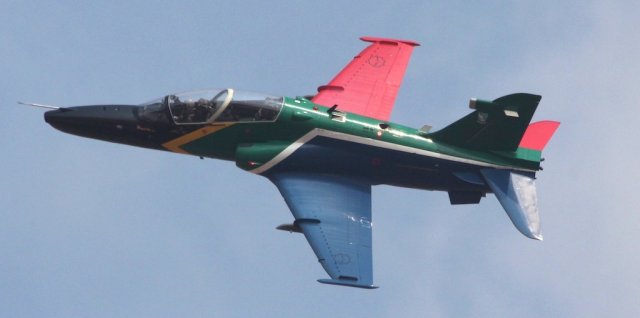 Aerospace and Defence 2018, Waterkloof Air Force Base, Pretoria (now Tshwane)
19-23 September 2018
Report by Peter and Kim Davison
This biennial show celebrated 20 years in 2018 with a much enhanced air display. Seven hangars of trade exhibitions highlighted both suppliers and buyers of military hardware over three trade days that remained open but mainly unmanned on the two public days when around 90,000 visitors flocked to this hot and dusty airbase; home to transport and communications squadrons of the modernising South African Defence Forces.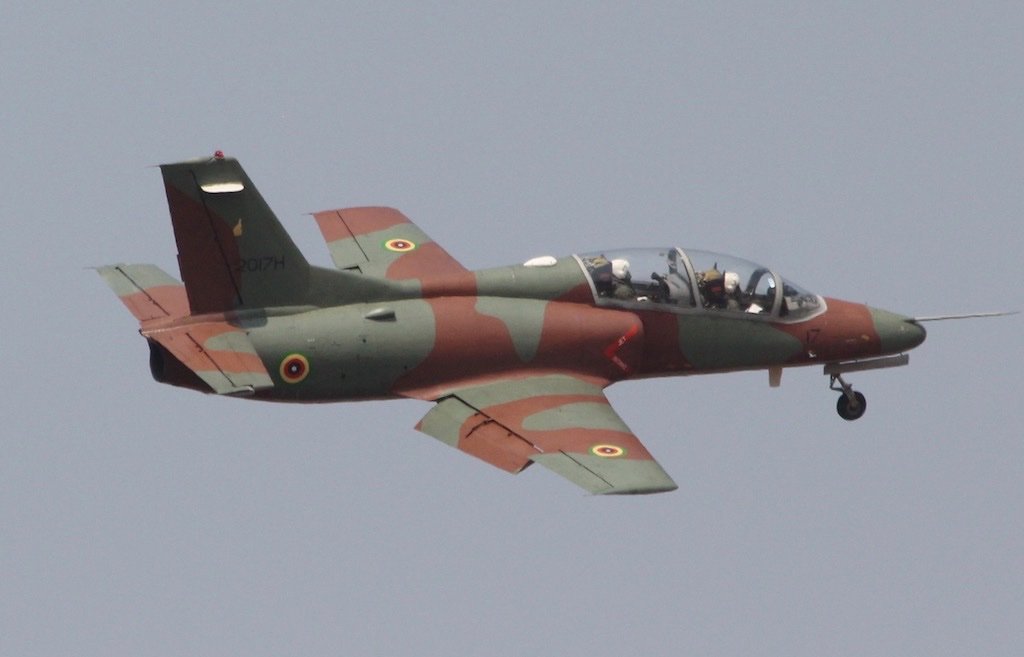 South Africa is home to some major defence contractors and the show always tempts other nations to send exhibits. This year the star foreign participants came from nearby Zimbabwe; represented by two K-8 Karakorum fighters and a Casa 212 light transport. The only other foreigner a SAFAT light trainer from Sudan. Sadly the expected Su-95 cancelled with a few days notice.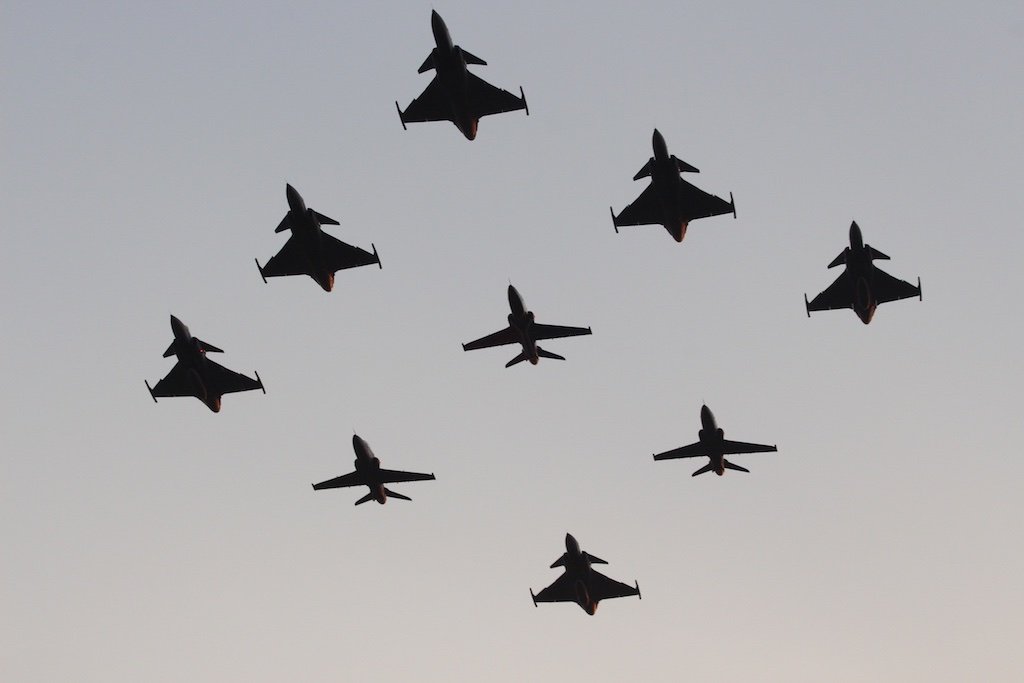 Reports of Gripen aircraft and pilot unavailability that have plagued social media were scoffed when six flying Gripens complemented the static item. An evening finale on the Sunday saw both formation and night flying with BAe Hawks.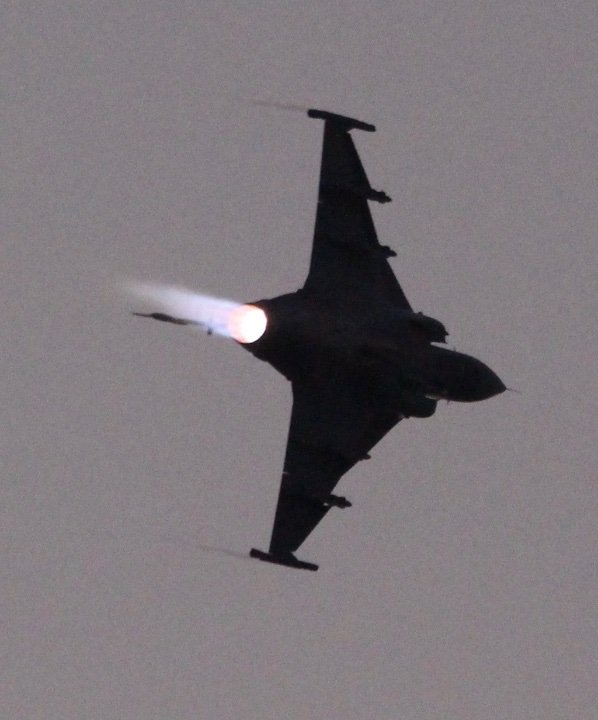 Another treat as the hot sun faded was flare ejections from both a Hercules and the indigenous Rooivalk gunship that participated throughout the day. This heavyweight of the rotary world proved both agile and terrifying in its tight turns and impressive helmet linked canon power. A ground war simulation on the trade day producing so much 'red mist' that it was reduced to lighter vehicles to avoid suffocating the crowd as it had in 2014. Full marks to the organisers for their consideration.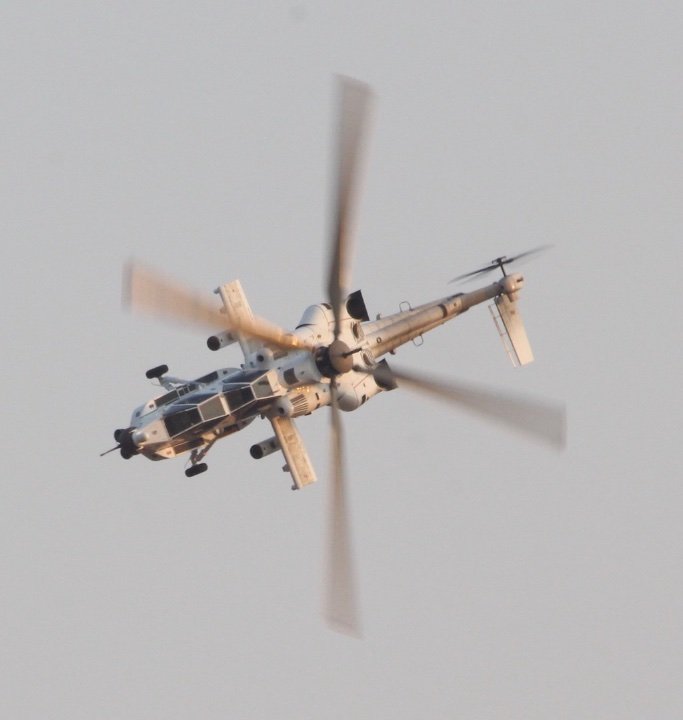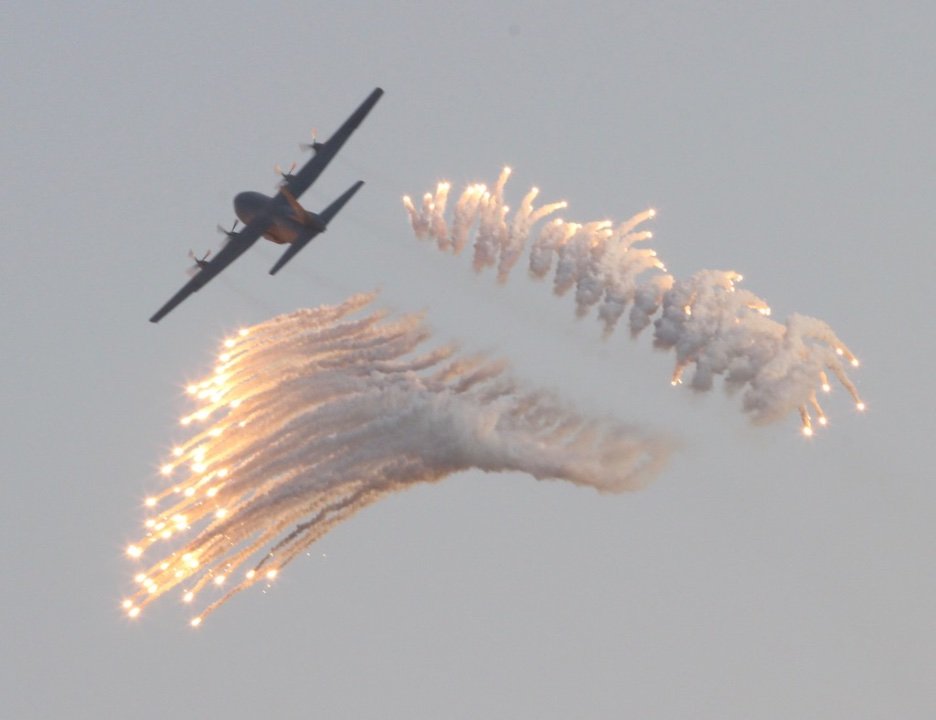 A novel addition was a more historical war game performed by aircraft from the South African Air Force Museum at nearby Swartkop. This was pitched in the 1970s with Allouette IIIs, a Kudu, two Bosboks and a Puma showing how the same roles of top cover, reconnaissance, transport and ground support were provided then. The later 'mini-war' involved the Oryx, Rooivalk, Hercules, Gripen and Hawk. A great way to educate and stimulate a crowd full of veterans and younger aspirants. Sadly the Museum remained closed throughout the show denying all those overseas visitors the opportunity to learn more of this Nation's aeronautical history.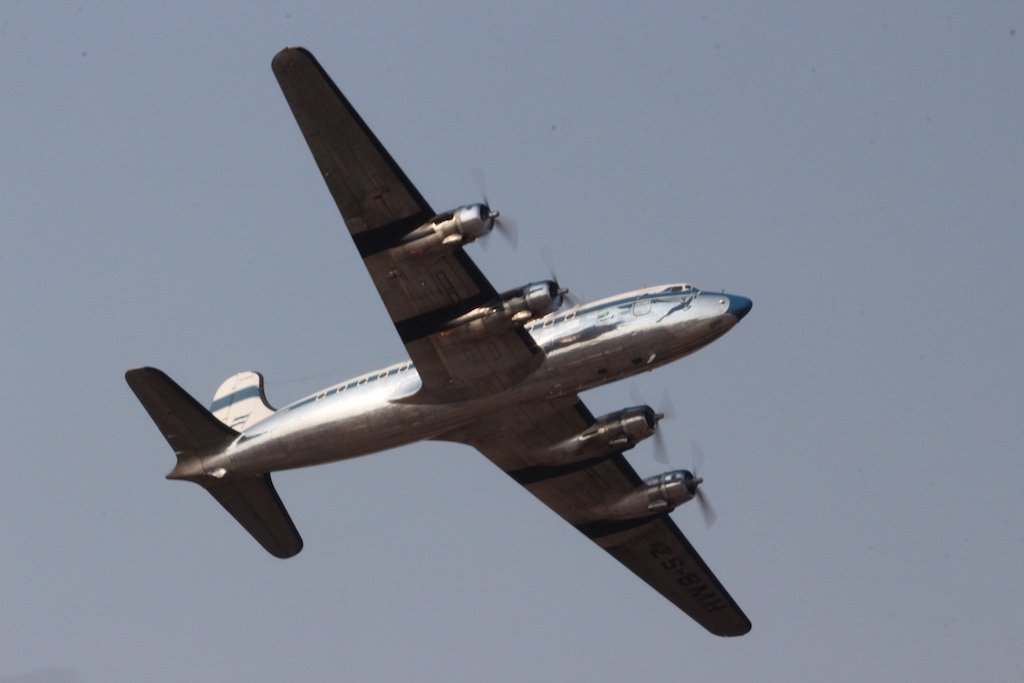 Further historical contributions came from the SAA Historic Flight's DC-4 accompanied by seven Harvard trainers with additional team aerobatics from another four from the Puma team from Rand Airport. An exciting presentation from four Rand based Pitts Specials showed just how advanced light aircraft aerobatics are today. Two Extras were similarly thrown around the sky.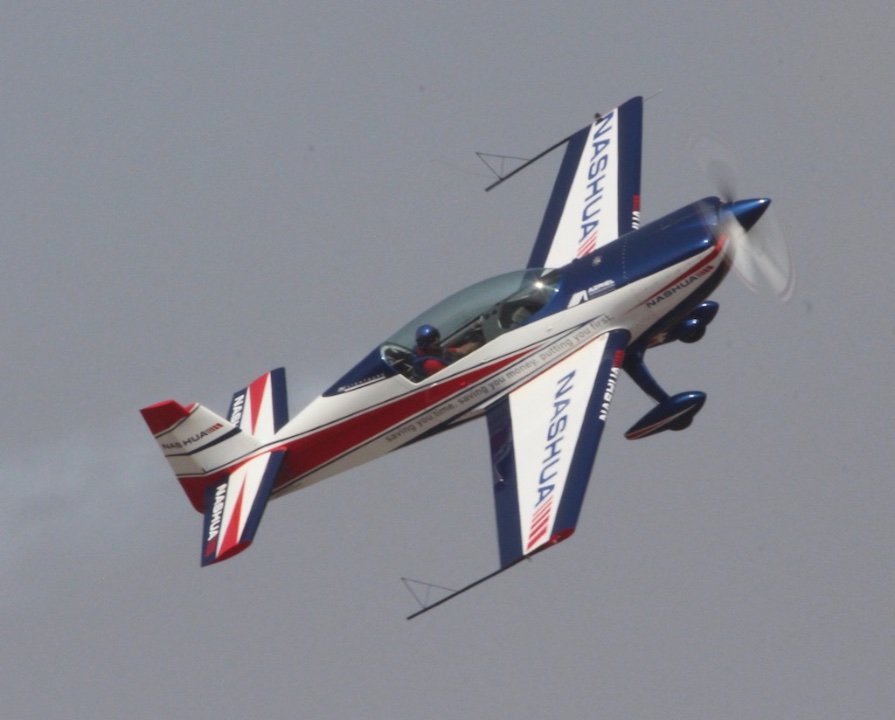 The locally designed and built Ahrlac observation and attack aircraft with its numerous sensor packages and 27 hard-points flew throughout the day. Possibly a first public outing for the retractable gear option. A highly useful platform for bush flying and clandestine operations.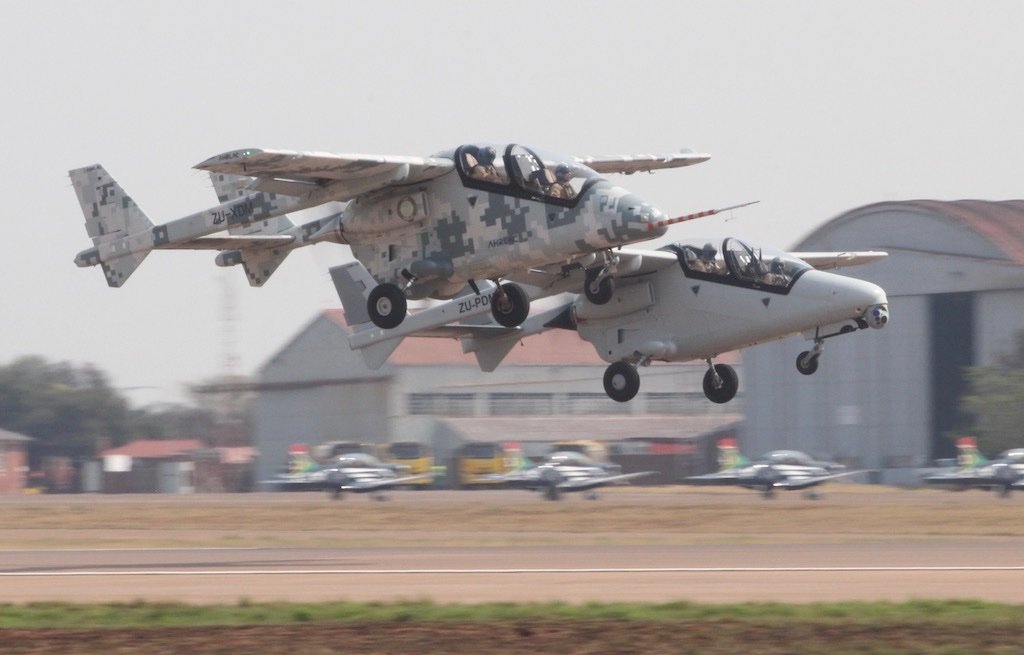 In the static park the largest item was a C-17 Globemaster from New York's Stewart Air Force Base and a new HC130J Hercules from the National Science Foundation in high visibility markings. A further USAF C130J from Ramstein Germany completed the American representation.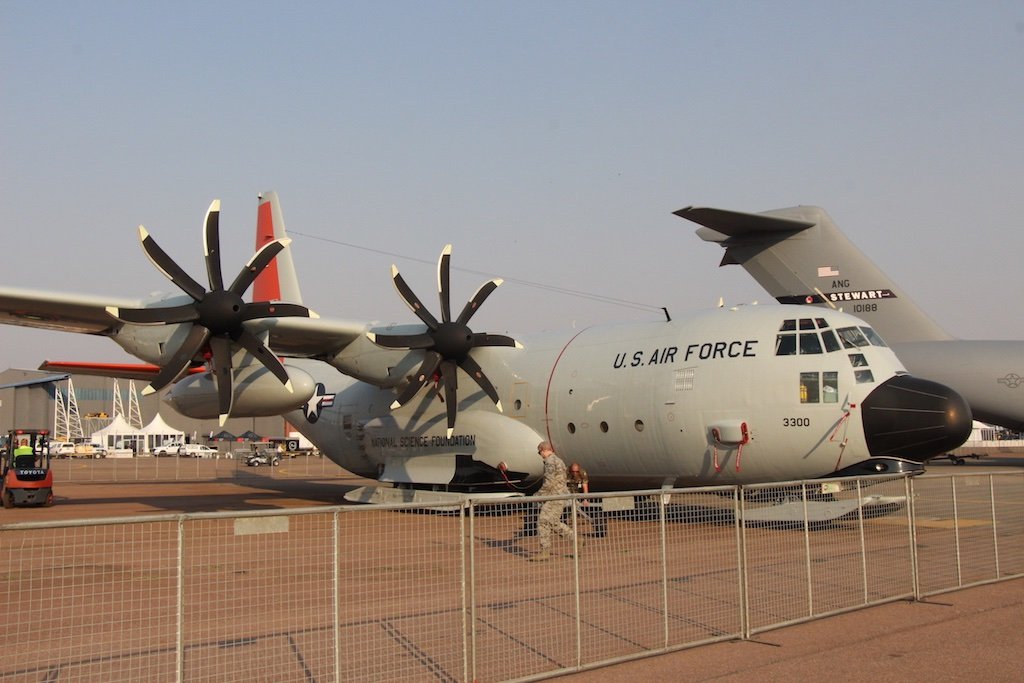 Apart from some local confusion for exhibitors, media and contractors taking hours to receive passes etc the general organisation was good for the region. Plans are already being made for 2020 and, judging by the enthusiastic crowd and the need for modernisation across the continent, the next show will be equally welcomed by all in unlocking Africa's aerospace and defence potential.