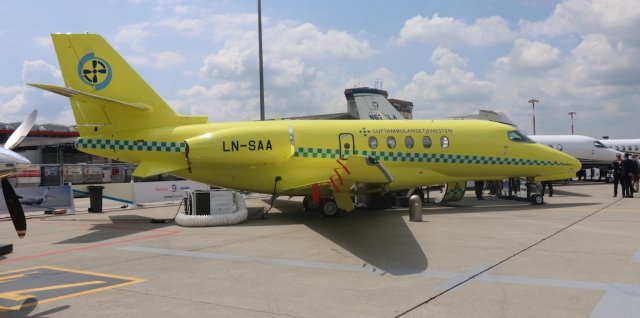 EBACE, Palexpo, Geneva, Switzerland, 21-23 May 2019
Report by Peter Davison and Colin Coulthard
At first it appeared that alpine storms would blight this year's exhibition but, by mid Tuesday the skies cleared to blue and the rain abated. Apart from the understandable absence of Boeing all the majors were well represented. The newest Citation Latitude making a colourful impact in the colours of Norwegian Air Ambulance, Bombardier became a record breaker and Embraer showed their new Protear to an expectant market. Much of the news focussed on the use of SAJF, sustainable alternative jet fuel, particularly as used by 27 of the static display aircraft, assisted by the UK facility at Farnborough.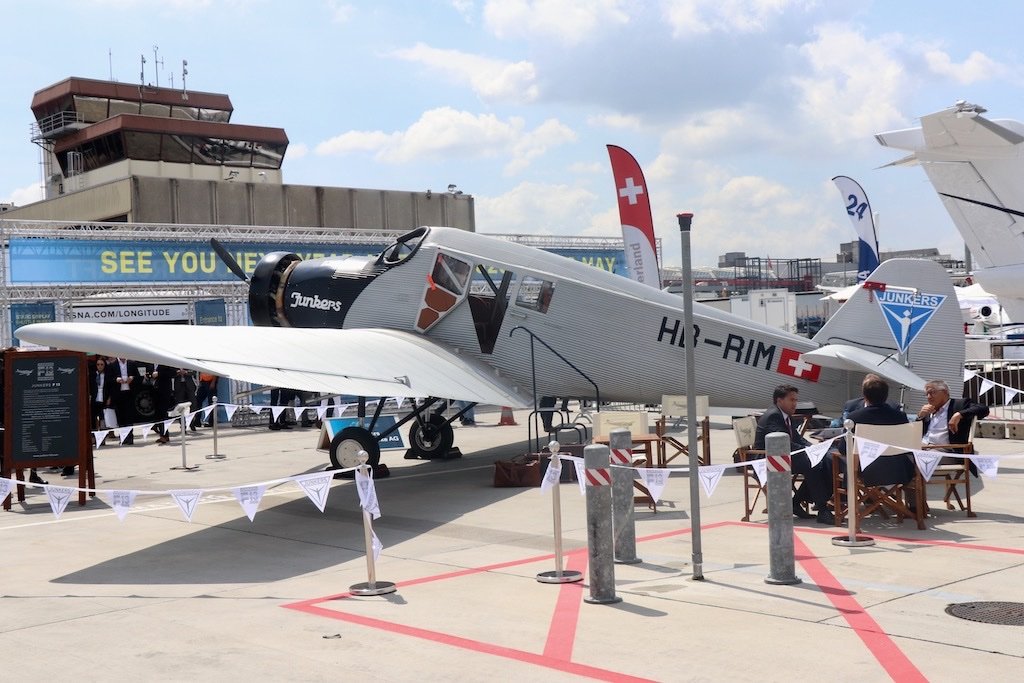 Surprisingly, one of the star turns in the static display was the recently restored Junkers F13 corrugated monoplane adding a welcome 'heritage' flavour to the smooth and luxurious content we have come to expect.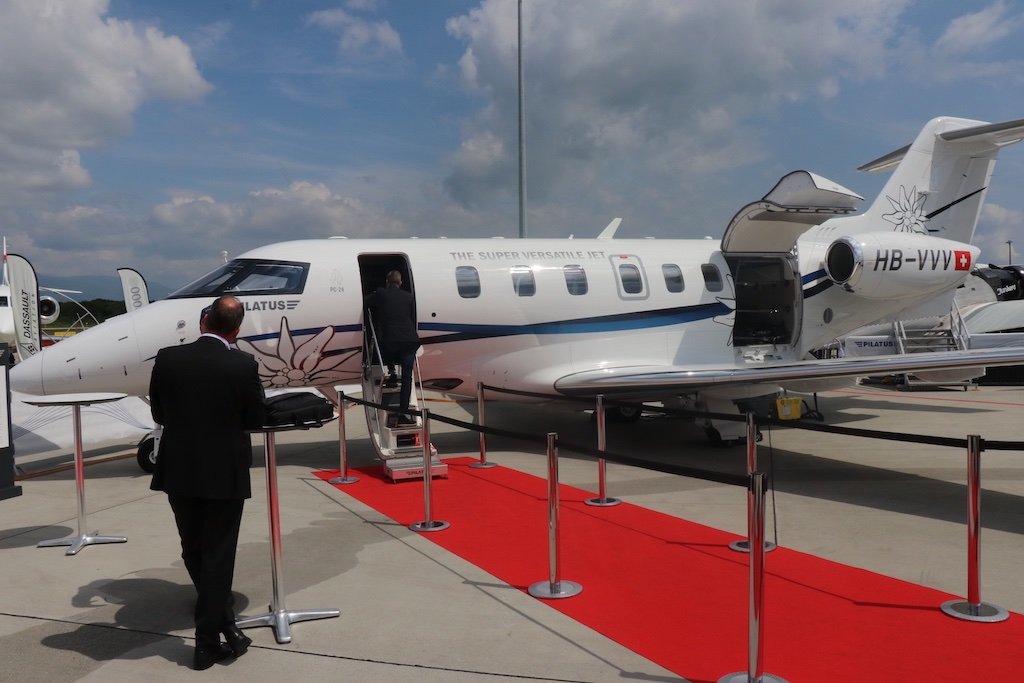 Other news centred on two light to midsize stories; Pilatus, at long last, re-opened their order book for the excellent PC-24 and, judging by the expanding production facilities at Stans, are preparing for a similar rush of orders that greeted the first 84 aircraft, over half of which are now delivered. Reports at the show suggest that at least half of the eighty new aircraft are already snapped up. HondaJets are also delivering in numbers with the new Elite variant attracting interest.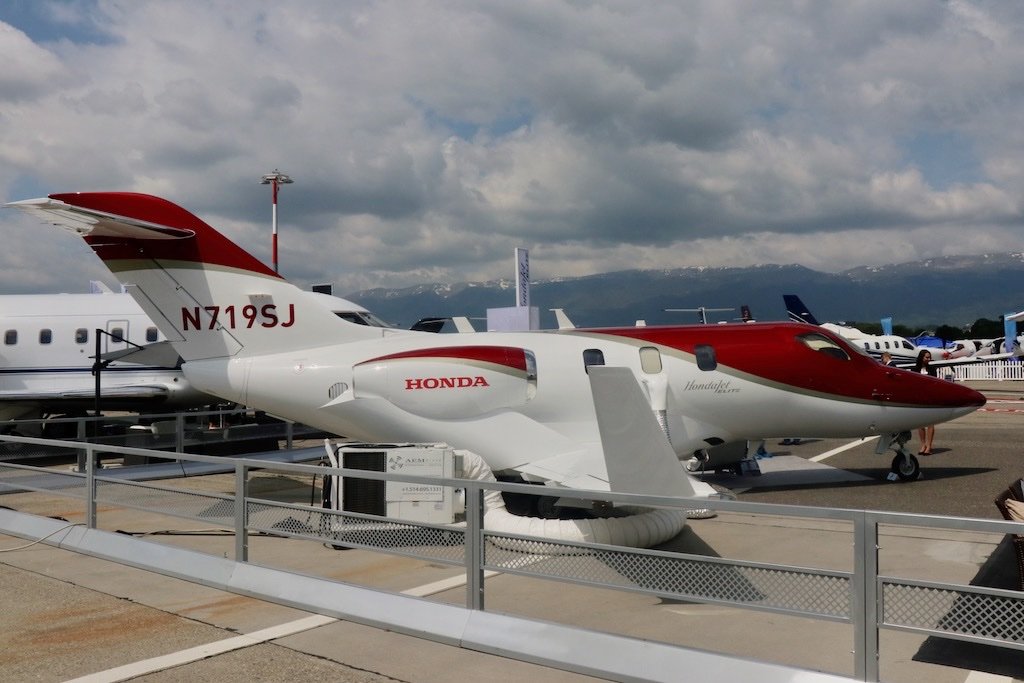 Cirrus were please to reassure customers that a minor sensor issue had been resolved quickly allowing a return to service of the SF50 Vision. Although the cabin height appears limited the interior is surprisingly comfortable for both crew and passengers.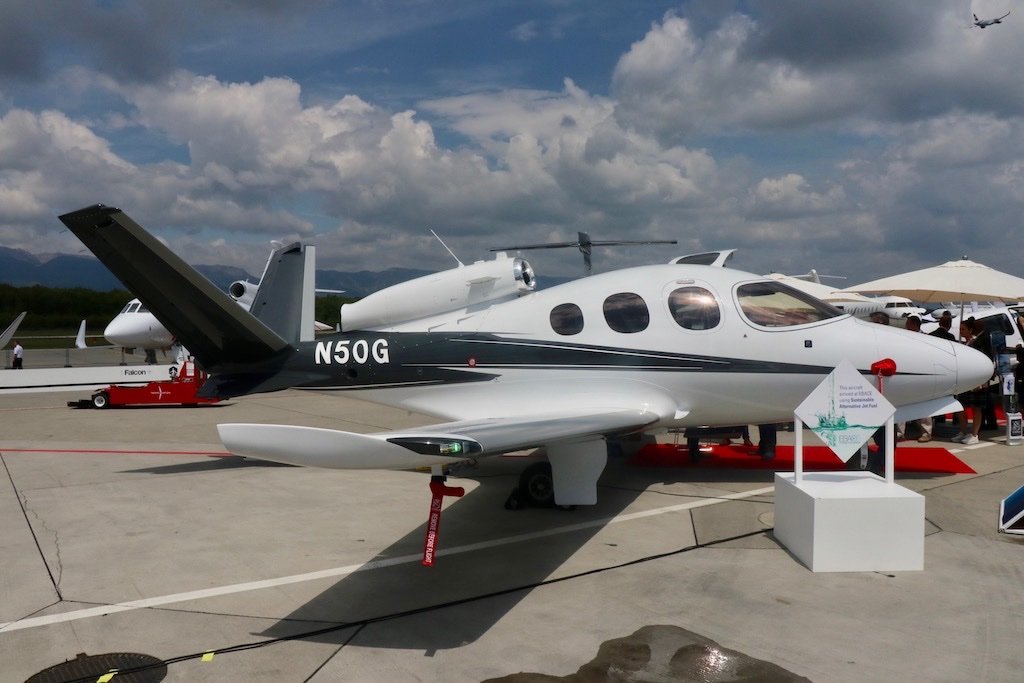 The exhibition halls were busy and innovative. Particularly inventive was a Bombardier graphic that, if viewed from a marked spot, portrayed the latest Global Express and, when viewed from another angle, spelt out the company name. This stunning graphic was created with over a hundred suspended 'pieces'.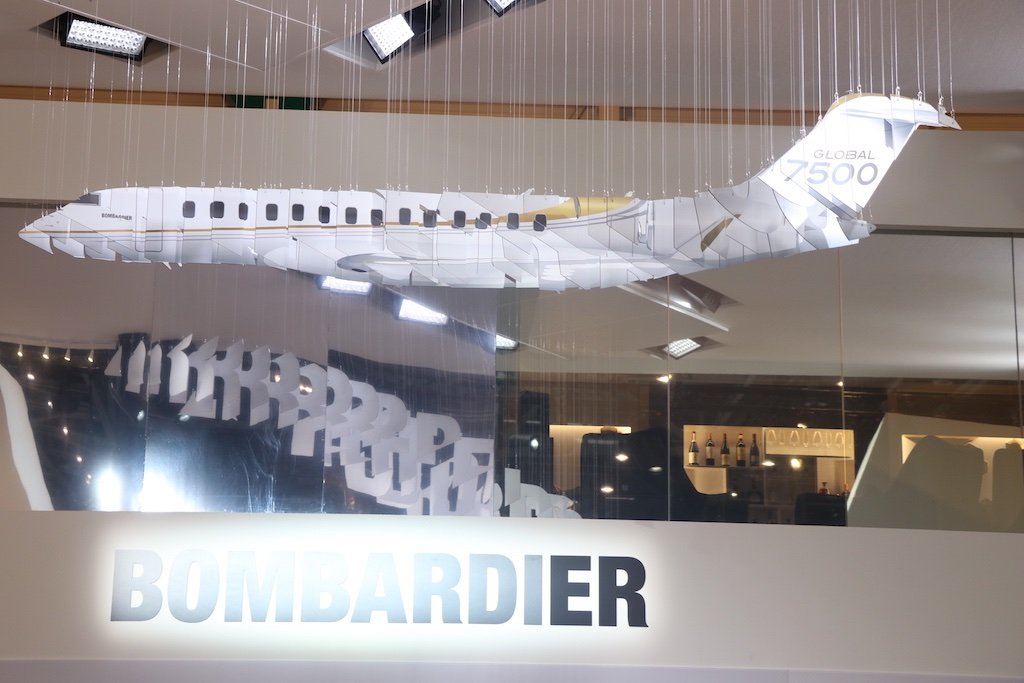 The static display bus transit was well organized as usual allowing easy transfer between the halls and static display. As usual, car parking was problematic with many areas full every day. Business jet visitors were down on previous years but that may well be good for the planet given the focus on green issues.