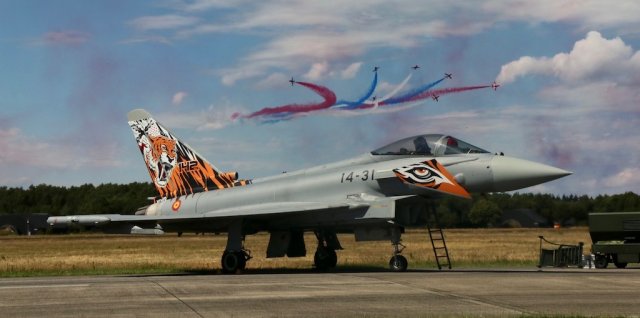 Royal Netherlands Air Force Display, Volkel AB, 14-15 June 2019
Report by Peter Davison and Colin Coulthard
The Volkel show always attracts interesting visitors, large crowds and numerous attractions. This year was well up to standard, particularly highlighting the very recent arrival of F-35 Lightnings for the Dutch Air Force. The weather had been wet and changeable but brightened up on cue for Friday afternoon in particular. The based F-16 Fighting Falcon squadrons putting up ten aircraft for an airfield attack along with troops and helicopters, flares and pyro-technics.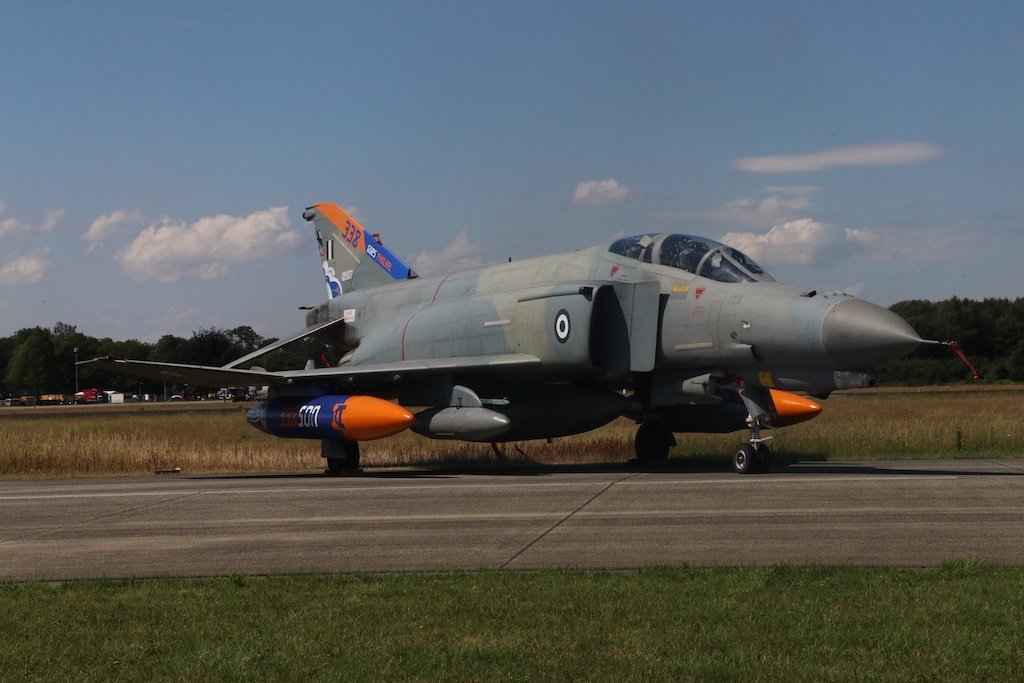 The most eagerly awaited guests were two F-4 Phanthoms of the Hellenic Air Force; so rarely seen in western Europe, or indeed anywhere worldwide. A colourful assortment of special anniversary tail colours adorned both F-16s and Typhoons that came from Spain and Italy.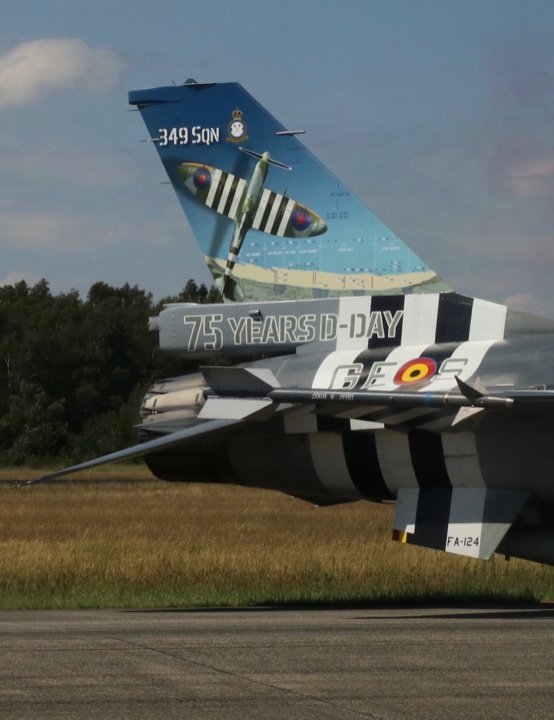 The long static display was sensibly arranged along the crowdline which allowed individual pictures without barriers or overlap though this did, to some extent, restrict the view of runway operations. Once airborne however flying displays were readily viewed with good lighting and informative commentaries.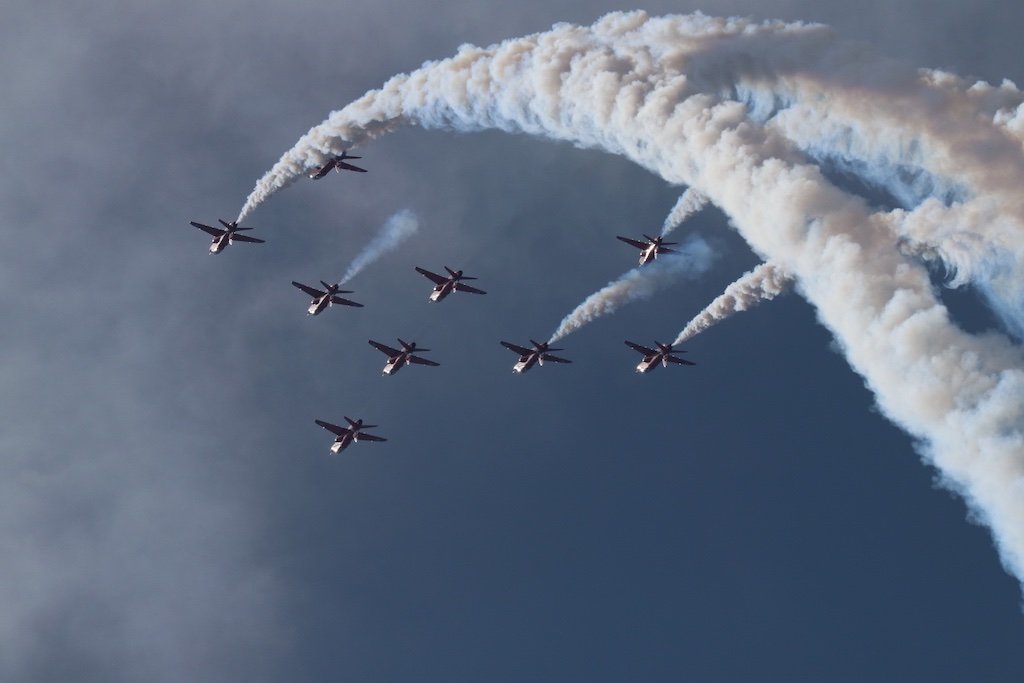 Display teams present included the Swiss, French and UK Red Arrows preparing for a North American Tour this summer. A selection of historic types and trainers added scale and interest whilst examples of helicopters in both civil and military roles showed the considerable rotary resources available across the sector.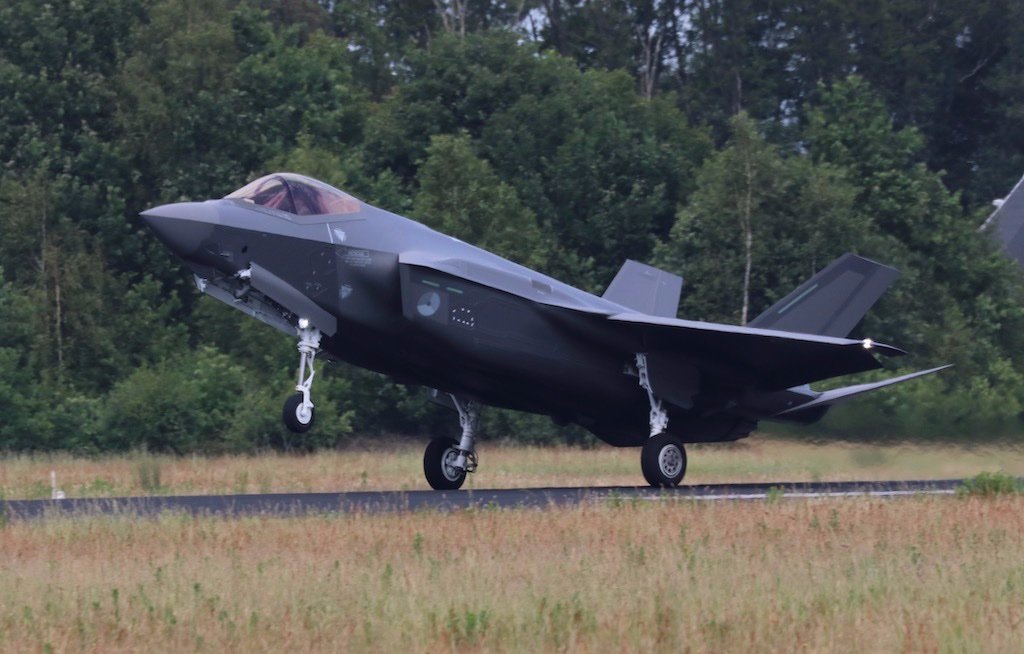 Undercover displays held descriptions of career and technical opportunities and links to the various groups engaged in commemorative events plus the usual selection of catering and sales outlets, sensibly positioned behind the crowds. Additional F-16s and helicopters allowed closer inspection and technical demonstrations.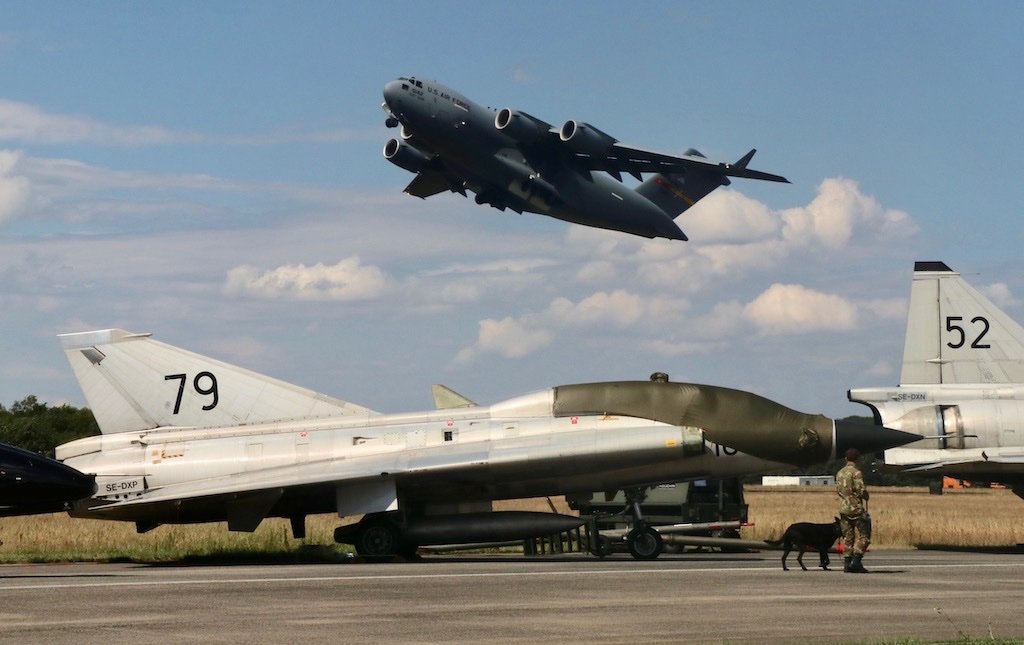 Other rare visitors were the two SAAB fighters from Sweden's heritage collection. The United States provided 'size' with a C-17 Globemaster with the EU showing their new A330MRTT airtanker and shared NATO Awacs. Heavylift capabilities were performed by Dutch Hercules and the ever aerobatic C-27J from the Italian Air Force. Certainly an event worthy of a date in the diary next time around.