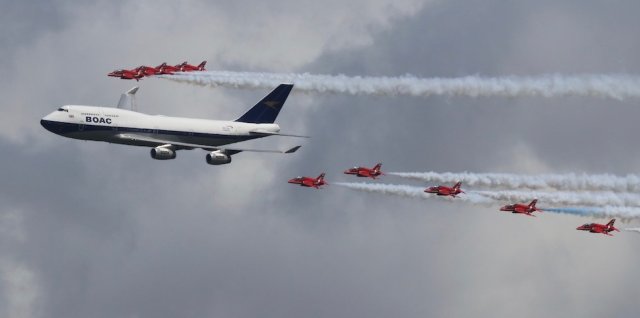 Royal International Air Tattoo, RAF Fairford, Gloucestershire, UK
Report by Peter Davison and Colin Coulthard
What a difference a day makes. Friday was almost washed out with very heavy rain and a very low cloud-base. Saturday, however, dawned brighter, not perfect, but fine enough for a full day of flying fully up to global aspirations. The 'special attractions being a joint display from the Red Arrows and Patrouille de France, a British Airways centenary flypast with a retro-schemed 747 leading the reds on their final UK display prior to a three month North America tour. Not satisfied with that, the 70th anniversary of NATO allowed a mixed formation; fairly widely spaced, comprising various NATO aircraft. Add in over 200 visiting aircraft and the show delivered what is widely known as the world's biggest and best military airshow.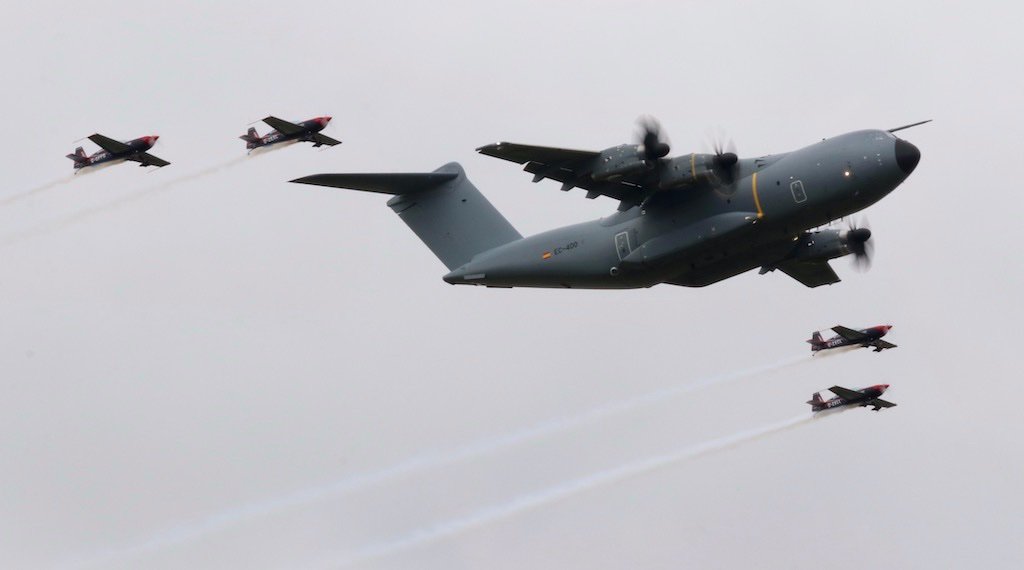 Unfortunately, apart from a formation of A400 with the 'Blades' Extras, all the special flypasts were scheduled for Friday and Saturday only. Hence, with Friday subject to the weather, Saturday was by far the best opportunity. Sunday's air display was also shorter. No wonder Saturday always sells out fast. The Anglo-French team combination was highly innovative and unlikely to be repeated.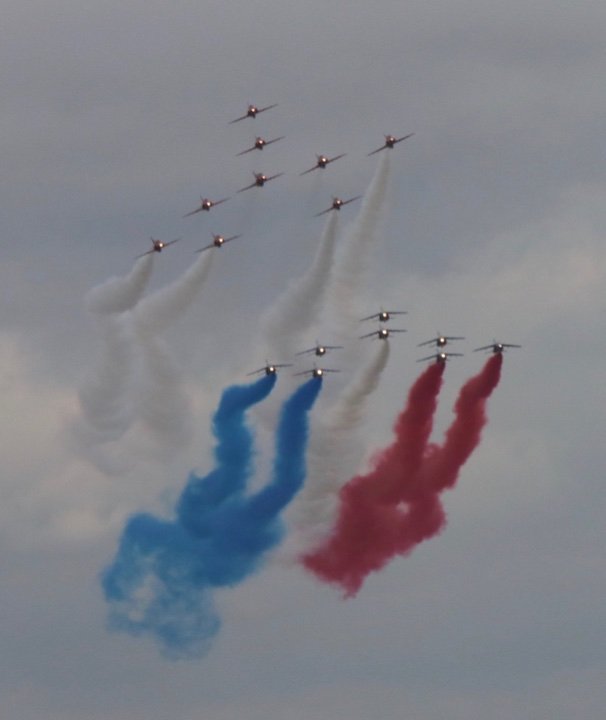 Despite the continuous stream of aerobatics and flight demonstrations, one of the most popular areas was the TechnoZone. Here youngsters from toddler to teenager were inspired to evaluate and learn the career opportunities across the sector with 'games' sponsored and manned by some the UK's main aerospace contractors.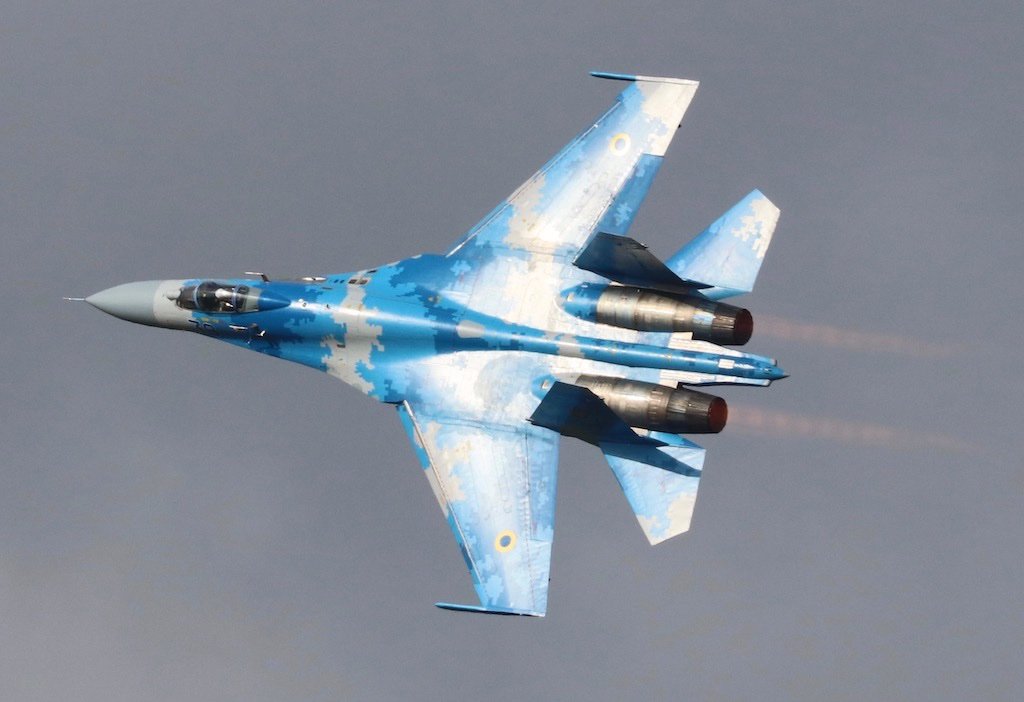 One of the star display items was the welcome return of the Ukrainian Air Force Flankers supported by an Ilyushin Il-76 sporting a new grey colour scheme rather than the more civilian colours from previous shows.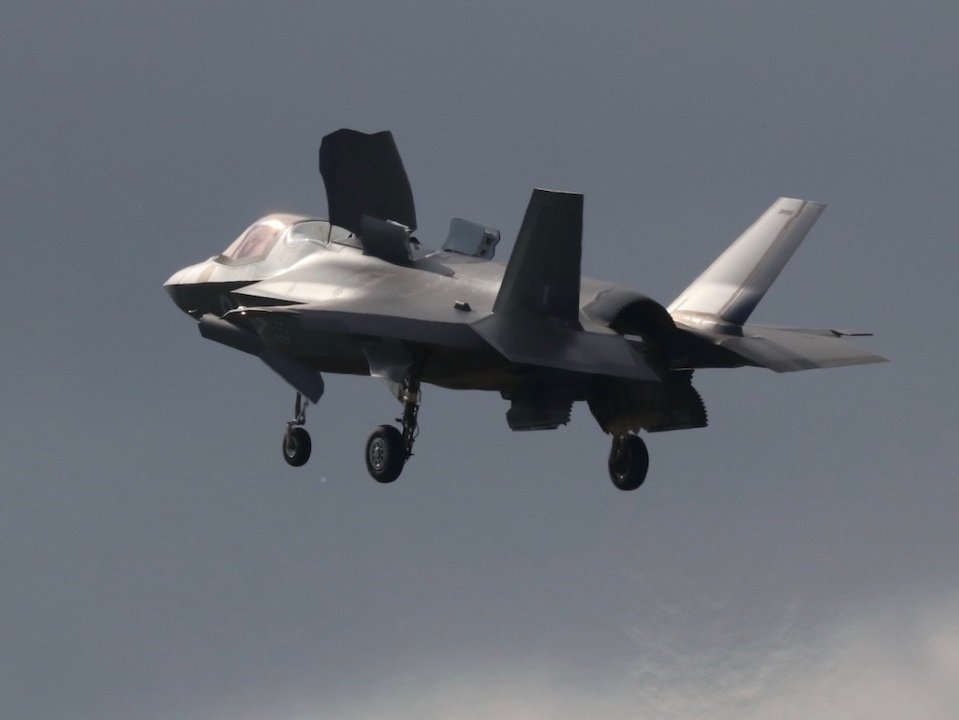 As one would expect, the RAF's latest fighter, the F-35 Lightning, made an appearance; flying in from the initial base at RAF Marham and demonstrating its VTOL hover capability. These are soon to be operated from Britain's new aircraft carrier.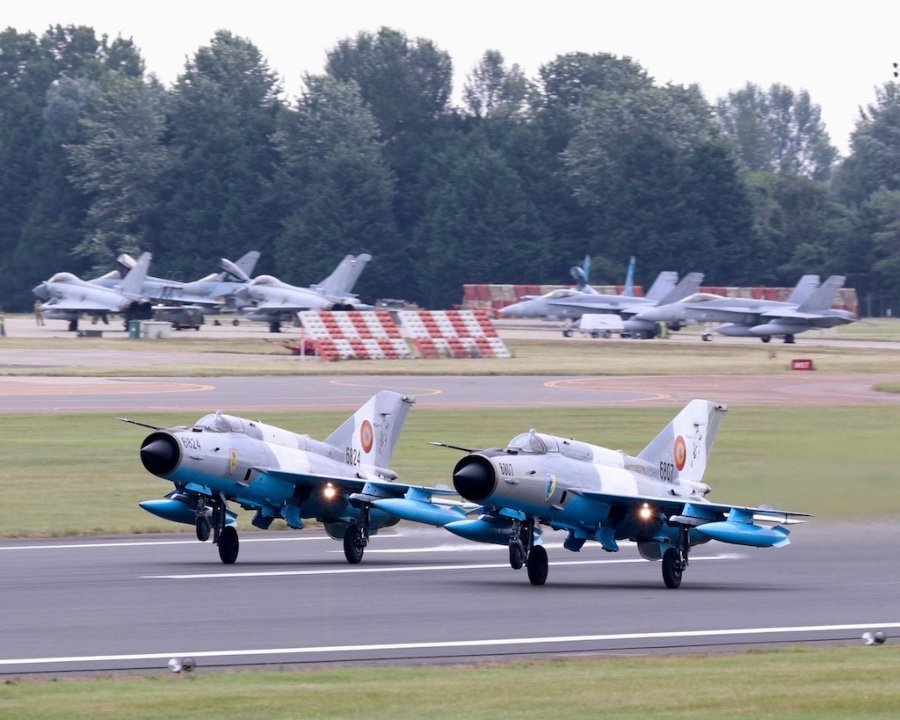 The extreme opposite, in jet fighter terms, was the rare return of an updated version of the Mikoyan MiG-21 known as a Lancer in Romanian Air Force service. A pair of these cold war machines, flown with far less computer assistance than current models performed with tremendous agility despite a more limited turning circle.

One of the all-time classic military aircraft is the McDonnell F-4 Phanthom that was withdrawn by the RAF and USAF many years ago still serves with both the Greek and Turkish Air Forces. The two Turks in the static display wore special colours adding to their photographic magnetism.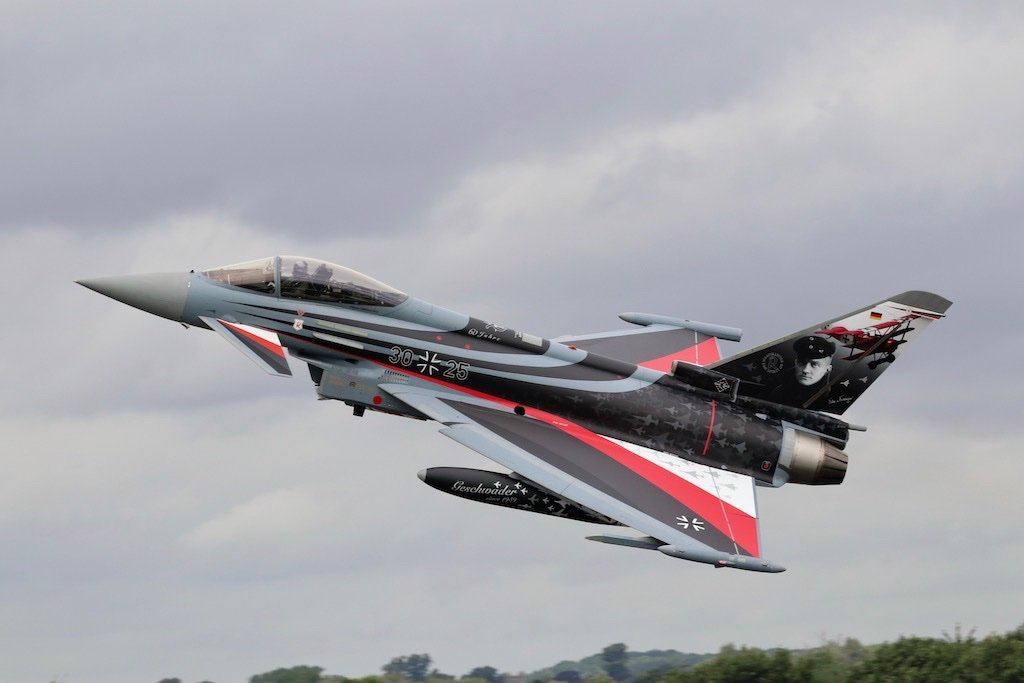 Special colours were in evidence throughout. Customised C-130s from Pakistan and Jordan, a German Tornado and a clutch of F-16s, particularly the D-Day anniversary schemes from Belgium plus Typhoons. With next year seeing the anniversary of the Battle of Britain one can only look forward to another world-beating show – well done everyone.