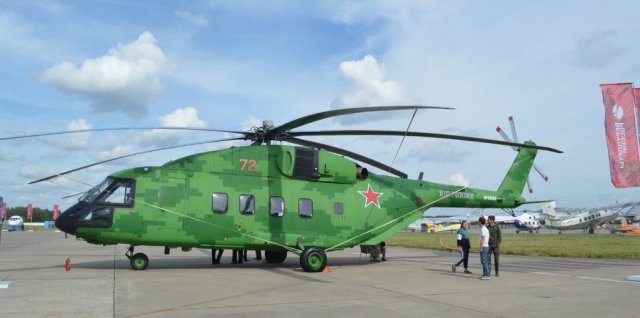 On 23rd-29th August 2020 the town of Kubinka west of Moscow hosted the 'Army-2020' International Military-Technical Forum. The event, which is held under the auspices of Russia's Ministry of Defence and the Rosoboroneksport (Russian Defence Export) arms trading agency, is now in its sixth edition, having been held annually since 2015, and has earned a solid reputation as both a defence trade fair and an exciting show. The first three days are trade days when negotiations are held and deals are inked, while on the other four days the event is open to the general public.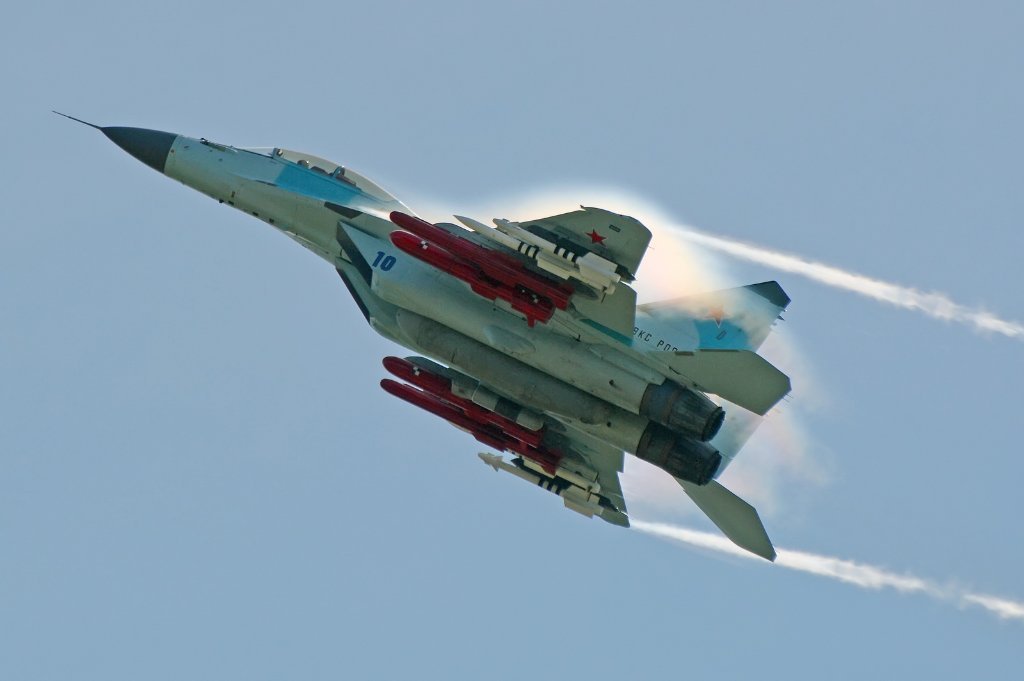 With so many events (including airshows) being cancelled because of the COVID-19 pandemic, there were speculations that 'Army-2020' might be called off. Yet, the organisers decided to go ahead with all due precautions in place – much to the chagrin of many foreign journalists who were unable to attend because passenger flights to Russia still haven't resumed.
The 2020 International Military-Technical Forum surpassed last year's event in every respect. The 1,457 participating companies, including 17 foreign ones, presented more than 28,000 exhibits of military or dual-purpose hardware. More than 40 state contracts with 27 companies were signed during the trade days, with a total worth in excess of 1.16 trillion roubles. 'Army-2020' was attended by foreign military delegations from 92 countries (up to the ministerial level); total attendance over the week was nearly 1.5 million visitors. Apart from the main venue in Kubinka, the action took place at the Ashuluk air defence systems practice range near Astrakhan' in southern Russia, as well as 65 other locations in Russia's military districts and the North Fleet.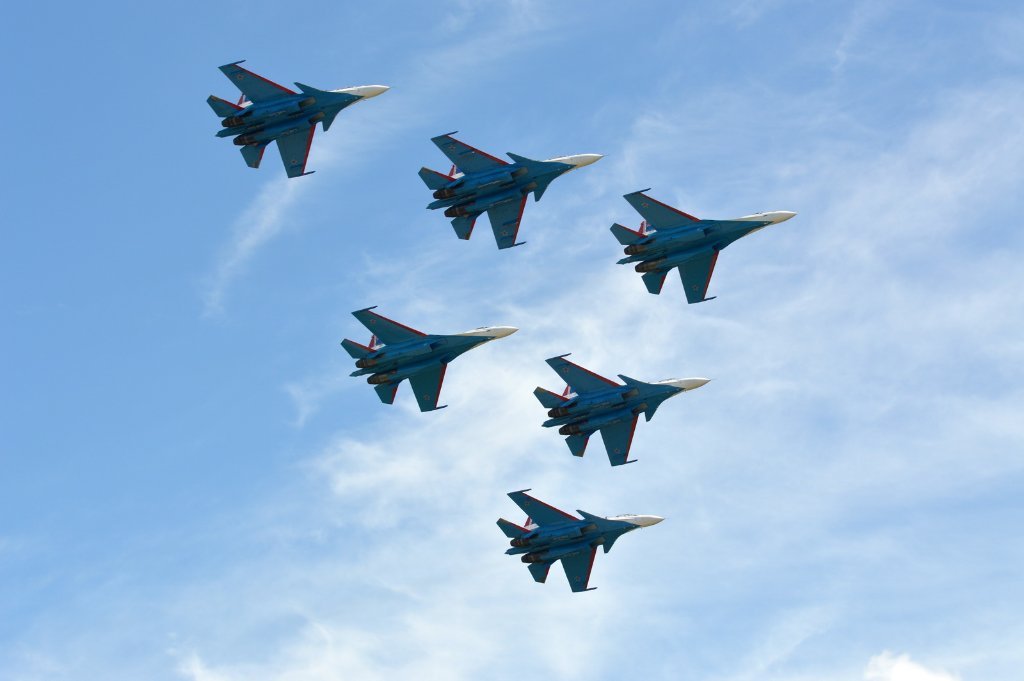 So, what did the aviation component of 'Army-2020' have to offer? At Kubinka airbase, 44 aircraft were displayed statically, with a further 50 in the flying display. Many of them were all too familiar, such as the MiG-29SMT(R) and MiG-31BSM fighters, Sukhoi Su-25SM3 attack aircraft, Su-24M and Su-34 tactical bombers, Il'yushin Il-38N ASW aircraft, Il-76MD-90A transport, Il-78M tanker, A-50U AWACS aircraft, the Tupolev heavy bomber trio (Tu-22M3, Tu-95MS and Tu-160M), Tu-214ON and Antonov An-30B 'Open Skies' surveillance aircraft, An-72 and An-148-100 transports, Yakovlev Yak-130 and Yak-152 trainers etc. Still, there were a few new things worthy of note. The Russian Aerospace Force has recently started taking delivery of MiG-35 'Generation 4++' multi-role fighters – the latest version of the famous MiG-29 (the export version is designated MiG-29M2). No fewer than three were present at Kubinka AB; a single-seat MiG-35 ('12 Blue') and a two-seat MiG-35D ('15 Blue') were displayed statically, while a further single-seat MiG-35 coded '10 Blue' made demonstration flights, toting a full load of air-to-air and air-to-surface missiles. The Russian Aerospace Force's Strizhi (Swifts) aerobatic team resident at Kubinka AB, which still flies older MiG-29s, intends to reequip with MiG-35s when the production rate builds up.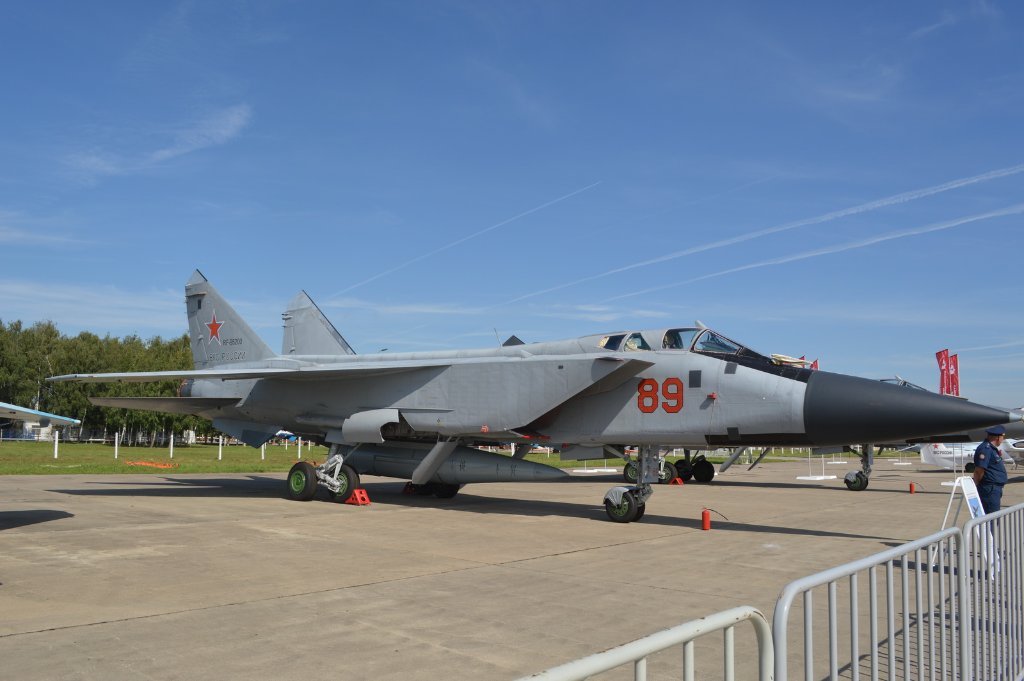 RSK MiG also provided one more highlight of the aircraft display at 'Army-2020'. Up to now the MiG-31K strike aircraft has only been shown publicly during the Victory Day flypasts over Moscow's Red Square; now, for the first time the visitors were able to see the MiG-31K and its massive Kinzhal hypersonic missile at close quarters. The Su-57 fifth-generation tactical fighter was also there but was surrounded by an opaque fence making photos of any quality impossible a fact that defies understanding, since the very same machine had been displayed at the MAKS-2019 airshow where it was photographable from any angle except from behind. Another Su-57 (the eighth prototype) participated in the flying display – reportedly with the definitive 'izdeliye 30' afterburning turbofans (the so-called 'Stage 2 engines').
While we are on the subject of display teams, the other aerobatic team at Kubinka AB, Roosskiye Vityazi (Russian Knights), has traded its old Su-27P interceptors and Su-27UB combat trainers for Su-30SM and Su-35S 'Generation 4++' multi-role fighters. The spectators were able to watch the team perform on its new mounts, flying a mixed formation of two Su-35Ss and four Su-30SMs.
The Yekaterinburg-based Urals Civil Aviation Works (UZGA), which assembles various aircraft types, put up a Diamond DA-42NG light aircraft and a Let L-410UVP-E20 feederliner built for the Russian Aerospace Force as multi-engine trainers. In the future, Russian-built L-410UVP will be powered by indigenous 900-ehp VK-800S turboprops in order to get away from the dependence on General Electric H80-200 turboprops which might be embargoed if new anti-Russian sanctions are imposed; the VK-800S is currently undergoing tests in a modified L-410UVP. Two locally developed versions – a bushplane with outsize low-pressure wheels and a floatplane – are already available.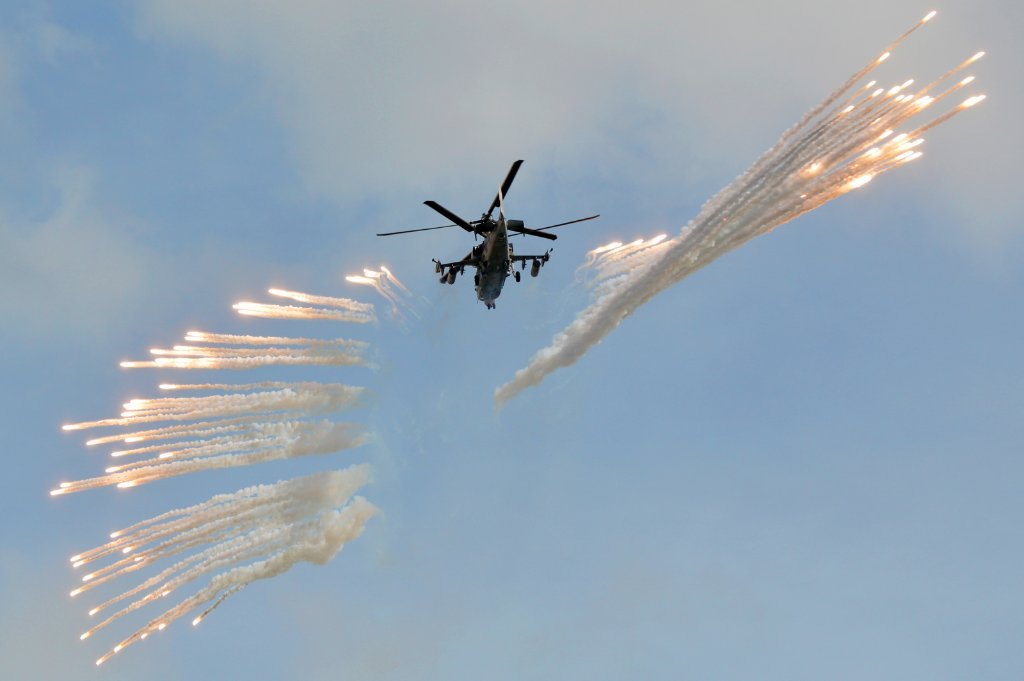 Not content with merely assembling others' designs, UZGA has developed two projects of its own which were presented at 'Army-2020'. One is a light utility aircraft – a successor to the ubiquitous Antonov An-2 provisionally designated LMS (lyohkiy mnogotselevoy samolyot – light multi-role aircraft). The tailwheel-gear high-wing monoplane with a 4,800-kg (10,580-lb) maximum TOW is to carry 9 to 14 passengers or 2,000 kg (4,410 lb) of cargo; the powerplant is a single 800-ehp turboprop. The other project is the UTS-800 basic trainer strongly resembling the Pilatus PC-21. Again, it is to be powered by an indigenous turboprop; depending on the version, the TOW is 2,100-2,400 kg (4,630-5,290 lb). Apart from basic training and aerobatic roles, the UTS-800 has the potential to be used as a COIN aircraft.
A surprise participant was the Russian manufacturer Astra Aircraft Co. which is relaunching the early 1990s vintage RosAeroprogress T-101 Grach (Rook) utility aircraft – another prospective An-2 replacement – as the V-100 Taiga. The prototype, which combines the old airframe with new avionics, first flew in 2020. Astra Aircraft intends to build the V-100 at the Moscow Aircraft Repair Plant (MARZ) of the DOSAAF technical sports society in Chornoye – initially using the stock of airframe parts left over from failed T-101 production.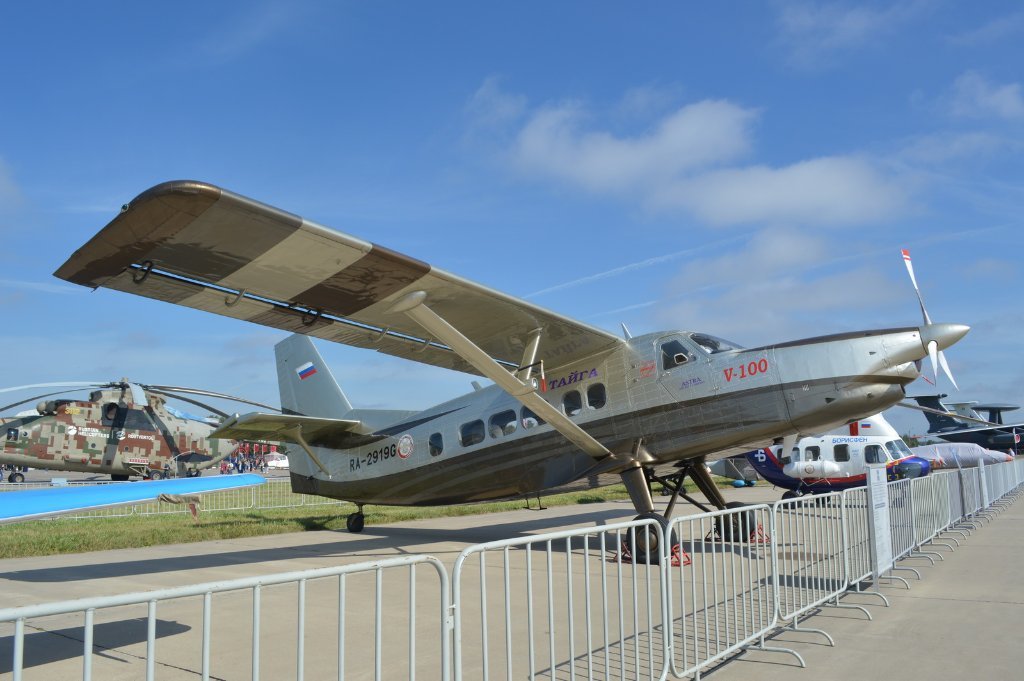 Rotary-wing aircraft were present in force, including the familiar Mil' Mi-8MTV-5 transport/assault helicopter, Mi-8AMTSh-VA transport helicopter for Arctic operations, Mi-26 and Mi-26T2V heavy-lift helicopters, Mi-24V, Mi-35M, Mi-28N and Kamov Ka-52 attack helicopters, Ka-27M and Ka-52K Katran shipboard helicopters, the Kazan' Helicopters Ansat-GMSU light utility helicopter and Ansat-U training version. Yet, again there were a few minor debuts. The Russian Helicopters holding company presented a version of the Mi-8AMTSh-V transport/assault helicopter with new targeting/defensive electronic systems and new weapons. A similarly upgraded Mi-35P with new VK-2500 engines was also on display; dubbed 'Phoenix', this version (which, unlike the Mi-35M, retains the original long wings and retractable landing gear), has recently completed its trials and is ready for production. Deliveries of the new Mi-38 multi-role medium helicopter have commenced, and the model was represented by a VIP-configured Mi-38-2 and the Mi-38T military utility version.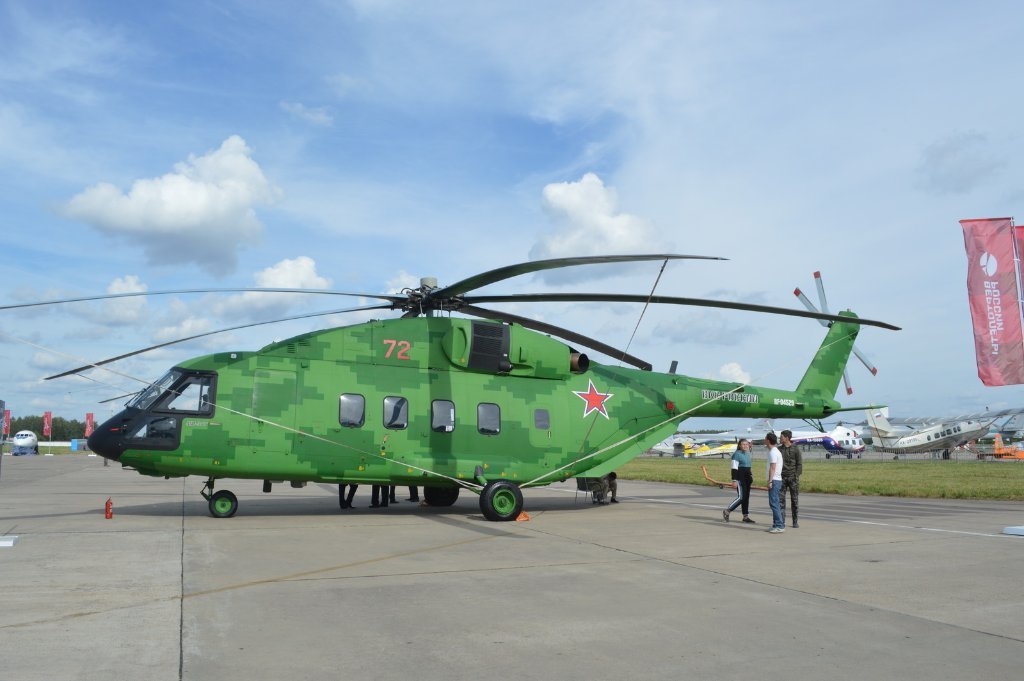 The standard Rolls-Royce powered Ka-226.80 (with an MM-226.80 medical module in the passenger pod) at Kubinka AB was complemented by a Turbomeca-powered Ka-226T (Ka-226.52) at the Patriot Park Congress & Display Centre in a new shipboard version with folding rotors. This version is intended for use aboard Russian Navy, Border Force and Coast Guard ships. An interesting entry was Project Tsiklon (Cyclone) co-developed by the Novosibirsk-based Samson S. Kutateladze Institute of Thermophysics (a subdivision of the Siberian Branch of the Russian Academy of Sciences), the Russian Foundation for Advanced Research Projects in the Defence Industry and the Krasnoyarsk-based Autonomous Aerospace Systems. Instead of conventional propellers as used on multicopters the concept uses cylindrical impellers turning on horizontal axles (uncannily resembling the paddlewheels of paddle steamers) to provide both lift and propulsion. Such a vehicle can land on slopes up to 40° (versus 5° or less for a conventional helicopter) and fly in confined spaces where helicopters would suffer a blade strike. A quadcopter (or should we say four-wheel drive?) demonstrator capable of lifting a 20-kg (44-lb) payload was on display, but the concept can be scaled up to a remote-controlled weapons platform or even a troop/cargo carrier lifting up to six tons (13,120 lb).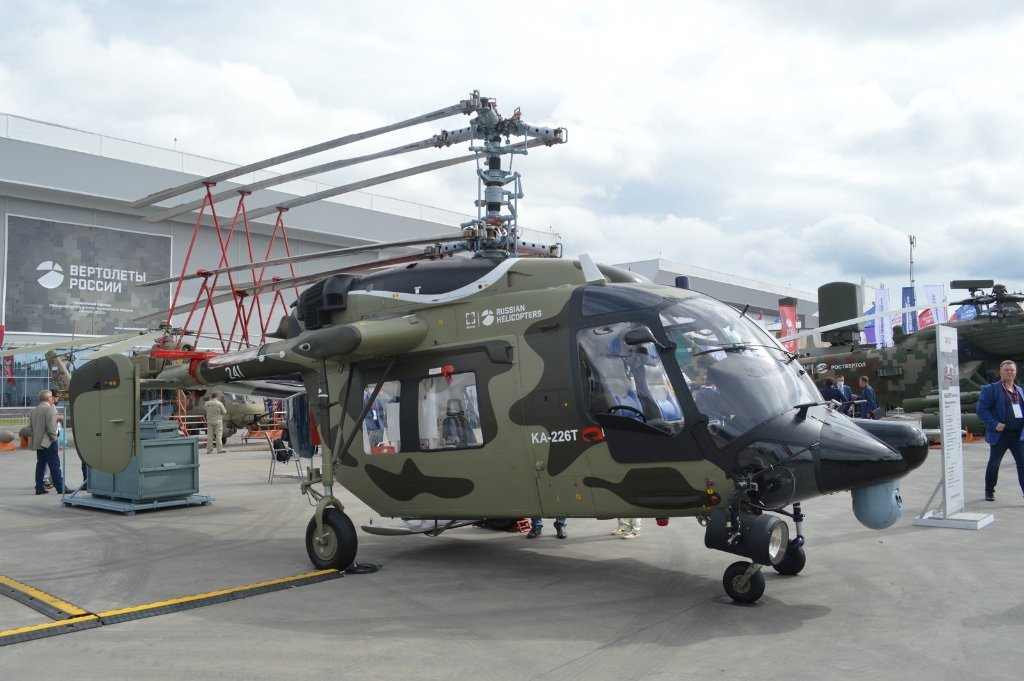 Speaking of which, unmanned aerial vehicles of every shape and size are traditionally well represented at the 'Army' forum; this year's event was no exception. The third prototype of the Orion medium-altitude long-endurance (MALE) UAV developed by the Kronshtadt Joint-Stock Co., which has been undergoing tests since 2016, was displayed with a selection of 50-kg (110-lb) guided bombs, making it the Russian answer to the MQ-1 Predator). Kronshtadt JSC also presented full-size mock-ups of three projected large UAVs – the 2.5-ton (5,510-lb) Sirius MALE reconnaissance/strike UAV, the 4-ton (8,820-lb) Gelios-RLD MALE surveillance UAV with a side-looking airborne radar and the 7-ton (15,430-lb) Grom (Thunder) jet-powered UCAV.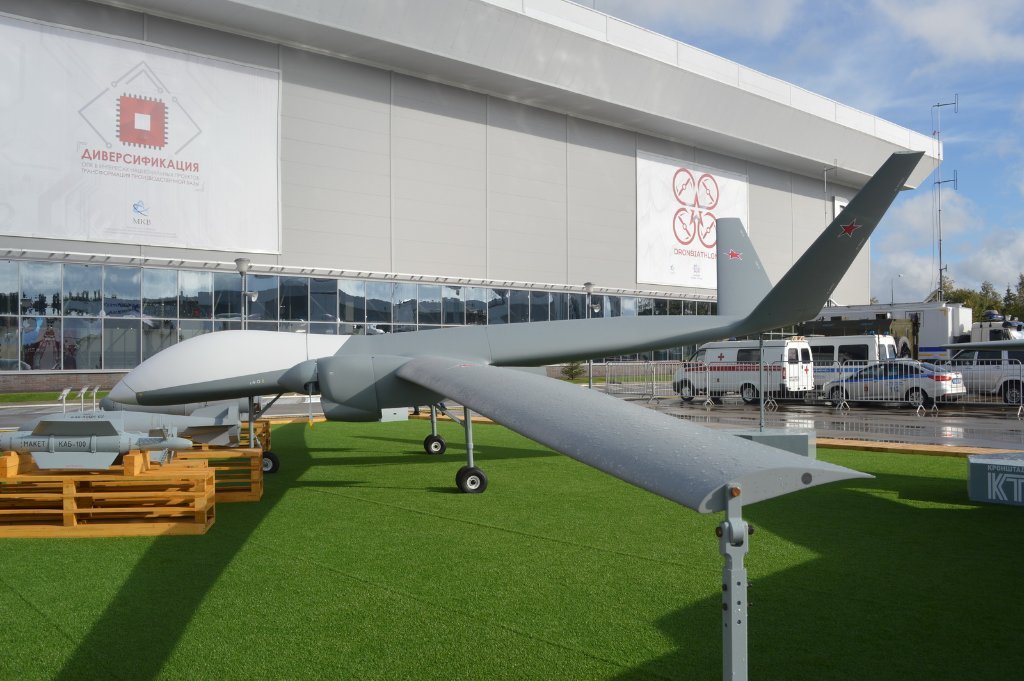 The Grom, which is outwardly similar to the Kratos XQ-58A Valkyrie, utilises the 'loyal wingman' concept (i.e., it can be controlled from a manned fighter) and lugs a 2-ton (4,410-lb) weapons load. The VR-Technologies design bureau (part of the Russian Helicopters holding company) presented a VRT-300 surveillance VTUAV prototype in Russian Air Force colours. The familiar Orlan-10 (Sea Eagle) UAV was shown in a new signals intelligence (SIGINT) version bristling with blade aerials.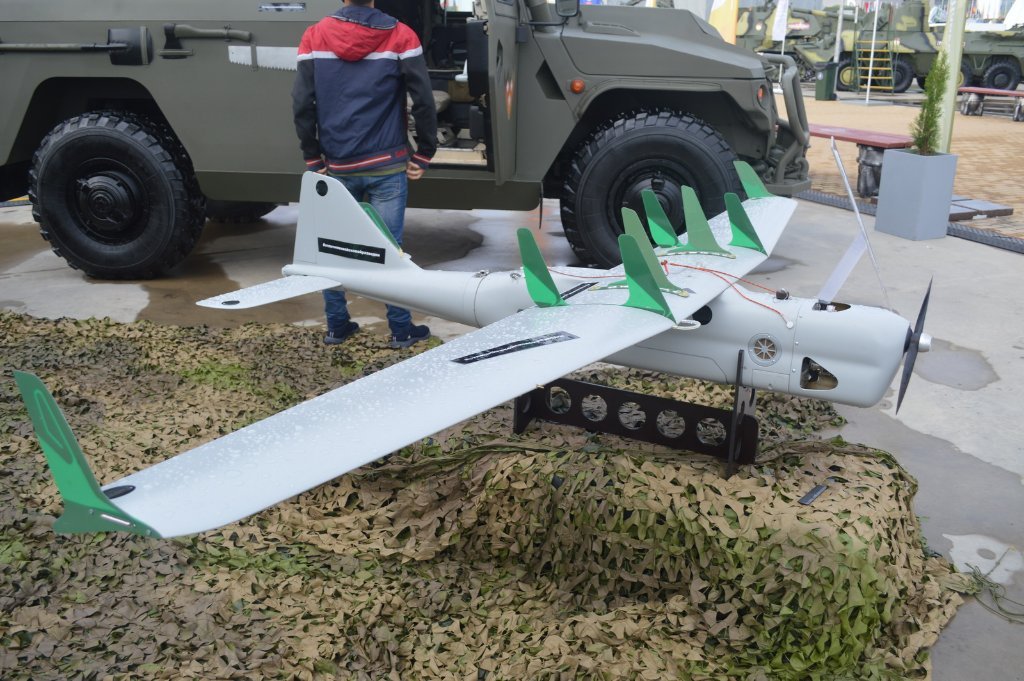 The engine makers were represented by AMNTK Soyuz which displayed an R579-300 afterburning turbofan. Two vectoring nozzles – a two-dimensional nozzle from the R119-300 engine and an axisymmetrical nozzle from the R79V-300 lift/cruise engine – were also on show.
Spectators were treated to more aerial action on the closing day at the Alabino troop practice ground next to the Patriot Park. A Mi-35M attacked a simulated armoured convoy with rockets, while Mi-8AMTSh transport/assault helicopters disgorged commando groups – both by parachute and by rappelling down lines.