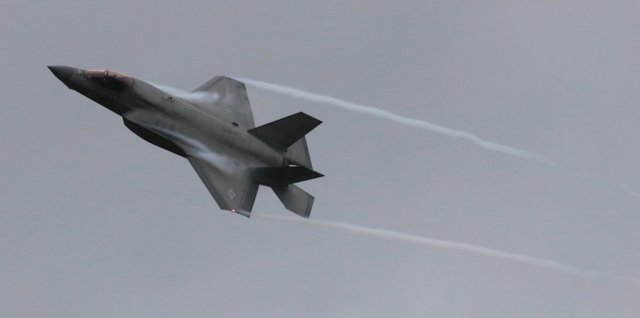 RAF Marham, Norfolk, England 19th October – 5th November 2020
Report by Peter Davison and Colin Coulthard
With Europe starved of international airshows and the skies above sadly depleted as airlines suffer unprecedented drops in custom, it was good news to hear that exercise Crimson Warrior was to proceed as planned.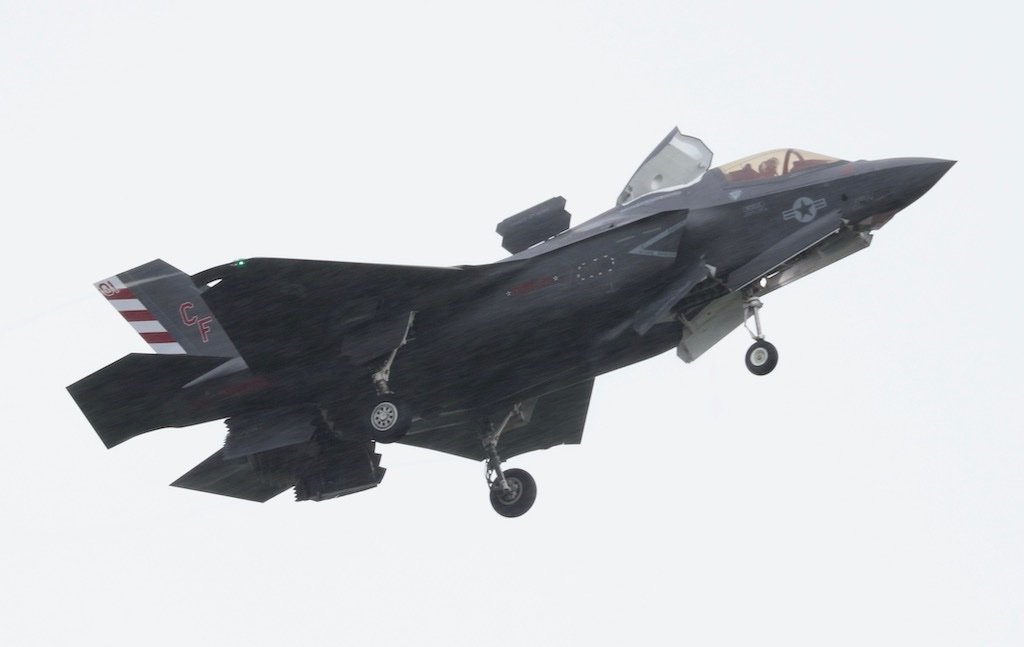 Crimson Warrior will see RAF, Royal Navy, United States Marine Corps and United States Air Force fast jets, multi-engine aircraft and helicopters operating from a number of RAF stations across the country.
The long duration, with crews from 617 Squadron RAF and VMFA-211 United States Marine Corps cooperating both at Marham and on board the UK's latest aircraft carrier HMS Queen Elizabeth on sea trials from Portsmouth and in the North Sea.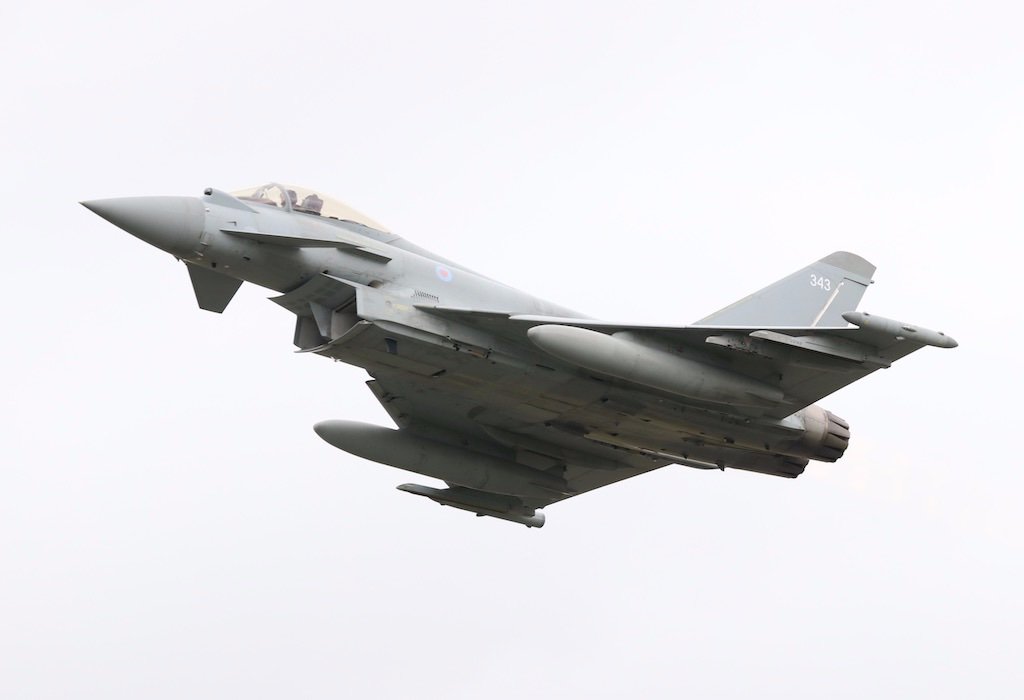 Crimson Warrior is a critical element of 617 Squadron and VMFA 211's preparation for the Carrier Strike Group  deployment next year, providing high end training against realistic threats and scenarios.  It also enables the further development of UK Combat Air 5th and 4th generation interoperability with UK Typhoonsand RAF Lakenheath based USAF F-15's. Also participating in the exercise are Airbus 330MRTT Voyager Aircraftfrom RAF Brize Norton who will be providing vital re-fuelling support to all aircraft.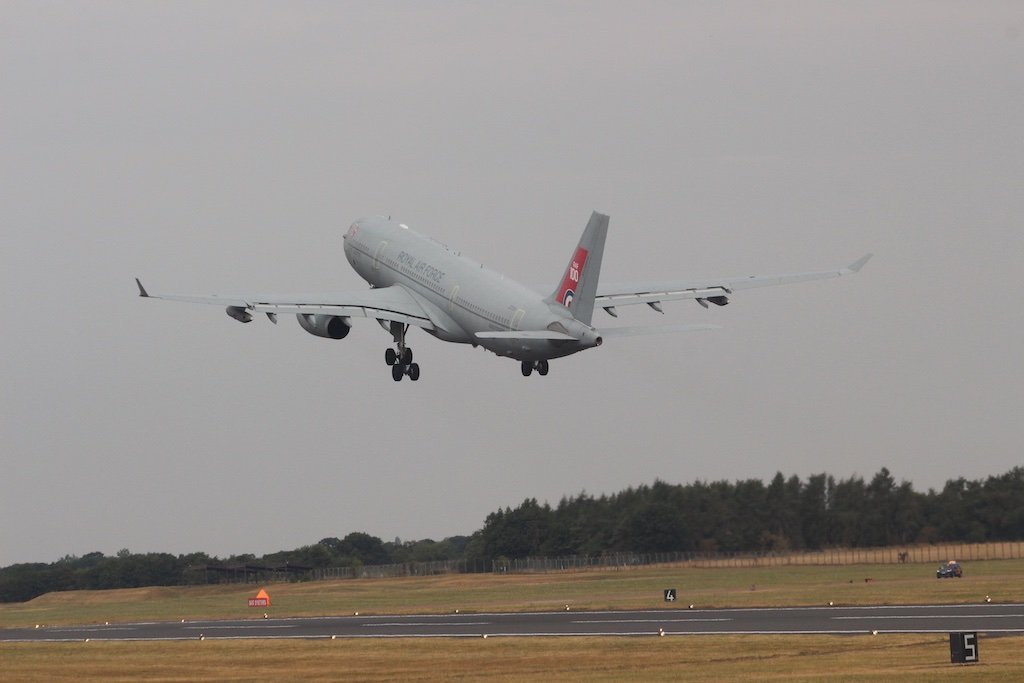 The exercise is a development of the regular Cobra Warrior exercises, widely regarded as the most challenging training for aircrew and the final step for those seeking to qualify as Qualified Weapons Instructors (QWI), Qualified Multi-engine Tactics Instructors, QWI Intelligence, Surveillance and Reconnaissance and Qualified Space Instructors Course.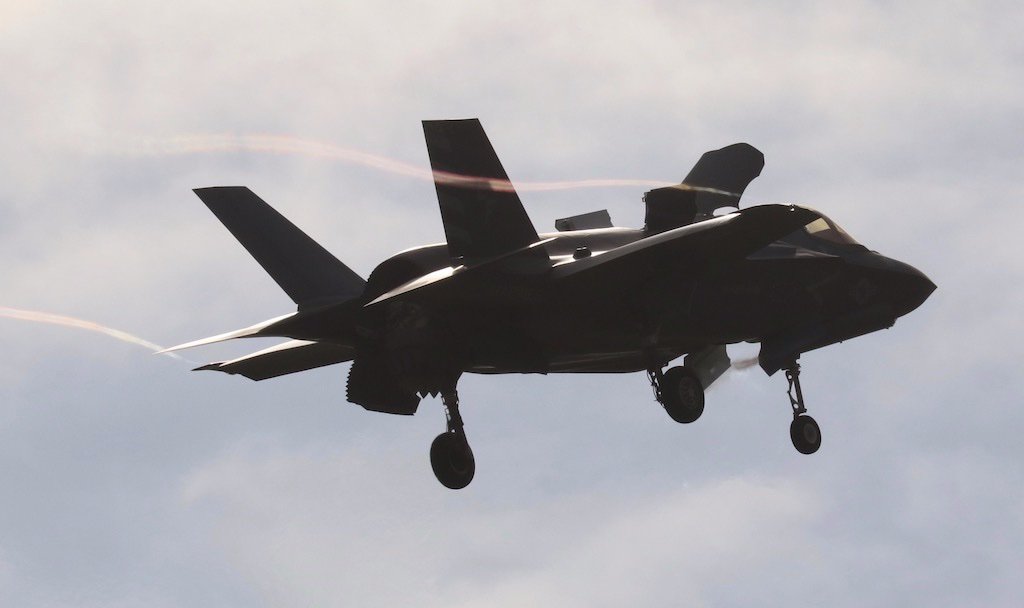 10 F-35B Lightnings from MCAS Yuma, Arizona arrived on the evening of 3rdSeptember; a day later than planned due to excessive turbulence over their Atlantic flightpath. With sixteen active F-35Bs so far delivered to Marham the RAF was well placed to host and provide aircraft to evaluate and cooperate with their American guests.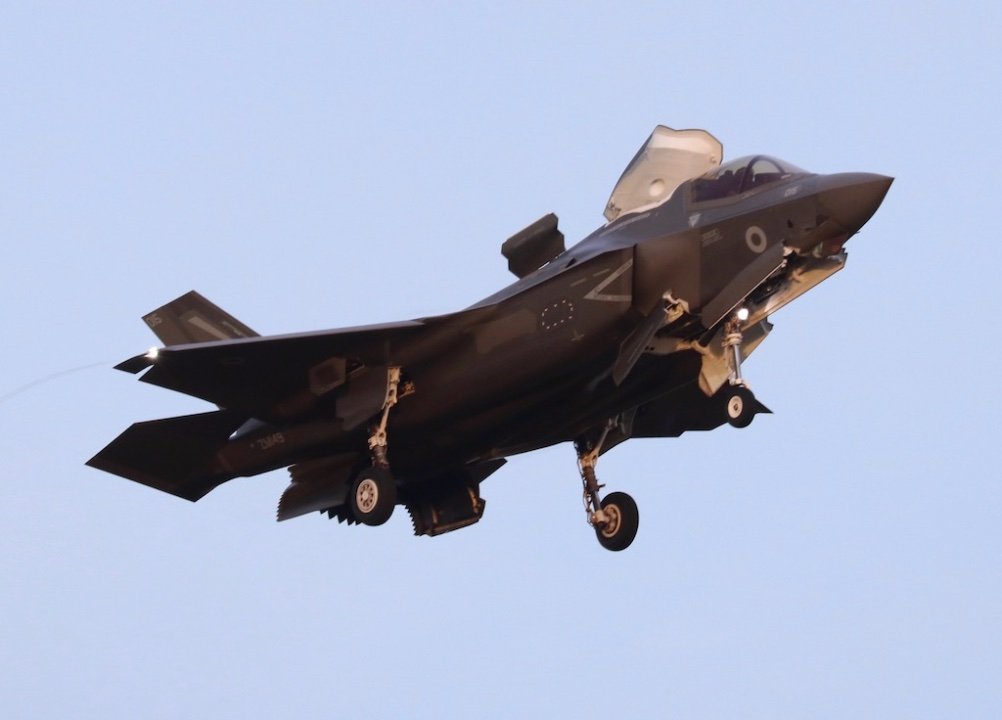 The Exercise will develop and test the tactical leadership skills of aircrew and supporting personnel within highly complex training scenarios. The aim is to develop their abilities to devise, plan and practice tactics and procedures in a realistic environment against a capable simulated adversary under the control of specialist directing staff from 92 Squadron at RAF Waddington, Lincolnshire.
The expanded Crimson Warrior or includes land based training scenarios for the Lightning stealth fighters and helicopters that will form the Carrier Strike Group Air Wing for the 2021 operational deployment of the aircraft carrier HMS Queen Elizabeth.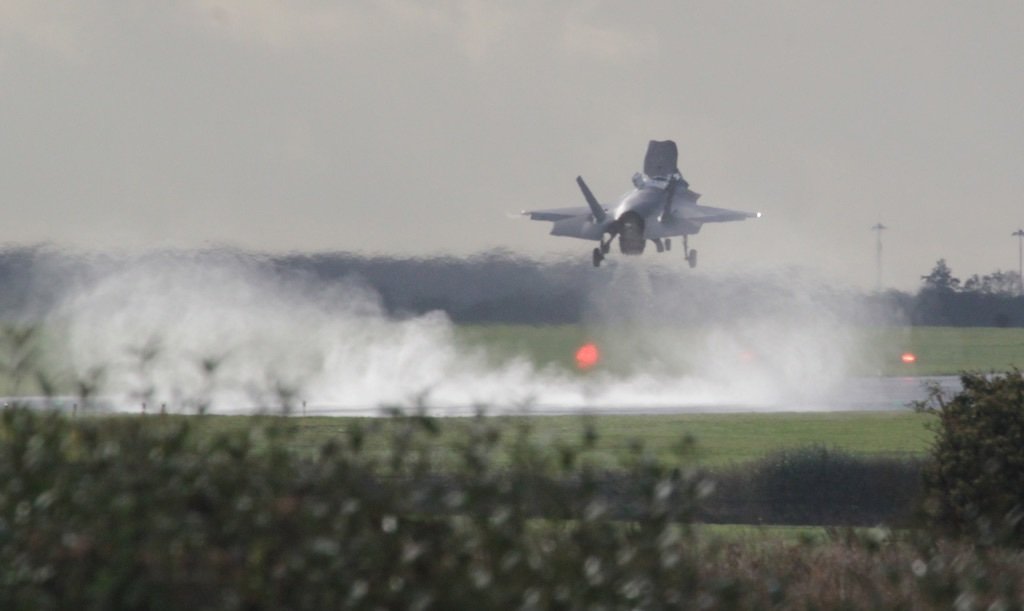 The carrier was reported in the Solent on 21st September with the aircraft embarked on 22nd September. After returning from the carrier deployment on 13th October, Marham based activities resumed on 26th October.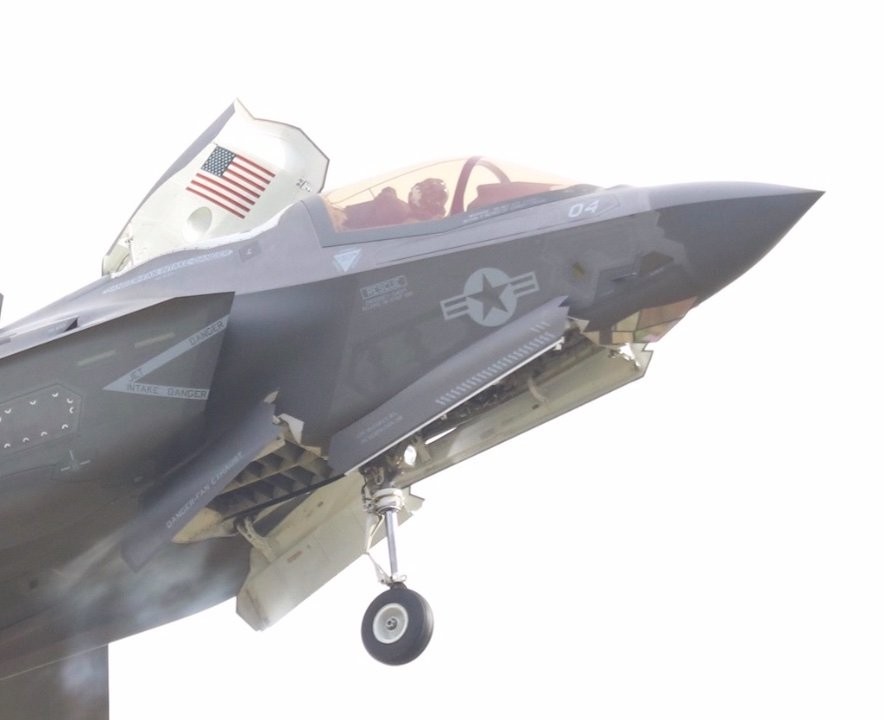 On their return from predominantly morning sorties some Lightnings made conventional approaches whilst others made STOL approaches demonstrating the vertical lift capabilities so crucial to carrier operations.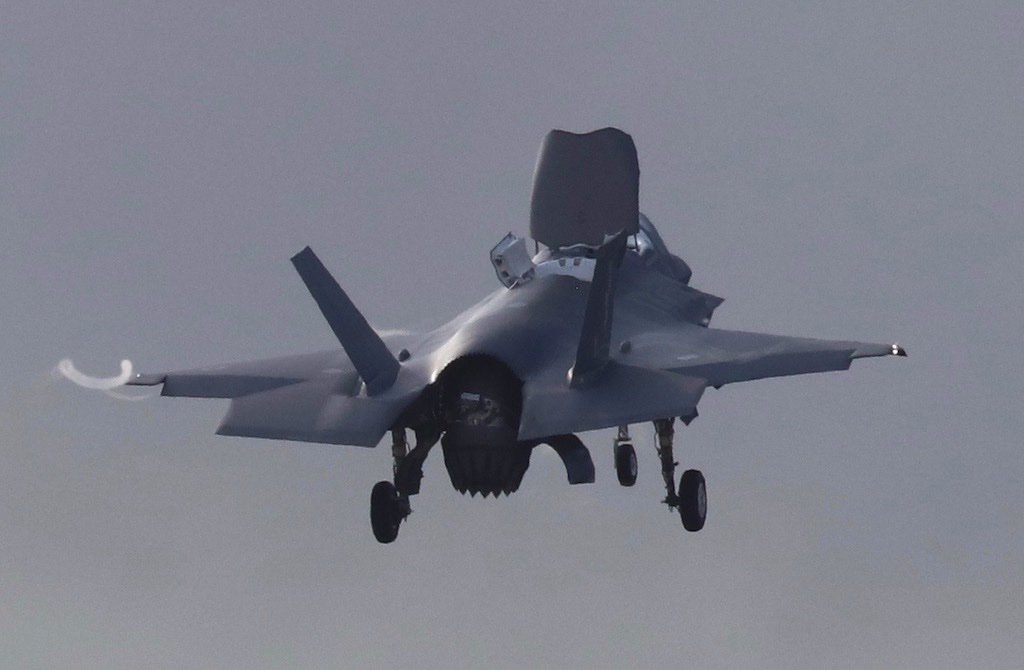 The aircraft operated from the brand new alert barns on the highly modernized southern perimeter of the base. Given the typical damp UK autumn weather this provided essential shelter compared to the shade offered by similar structures in the warmth of southern Arizona.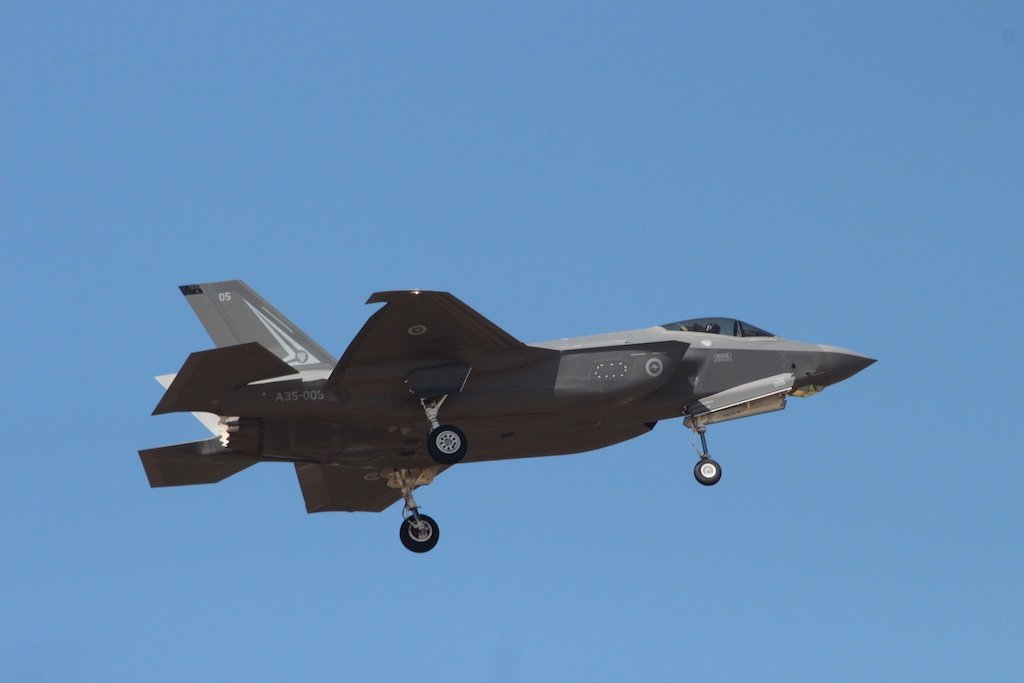 Given the lack of reporting opportunities, this report allows a brief look at some of the other air arms due to operate the Lightning. With a training wing based at Luke AFB in Arizona even the recently cancelled Turkish examples have appeared in the circuit and a few deliveries have been seen in Europe.