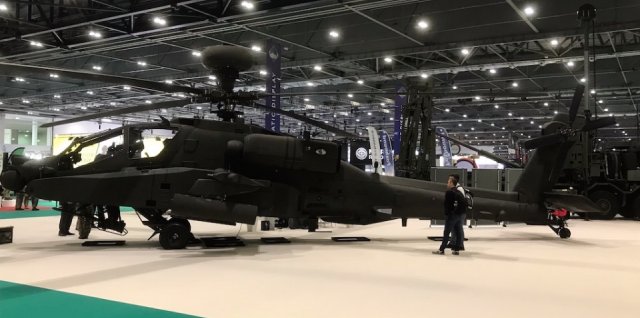 DSEI Excel Exhibition Centre, London Docklands 15-17 September 2021
Report by Peter Davison
The Defence and Security Equipment International (DSEI) is a biennial defence and security trade exhibition which serves as a forum between governments, national armed forces, industry, and academics, held at ExCeL London. Many other nations now hold similar gatherings but this is a major showcase for industry, government and the armed forces.
A variation in our typical coverage inspired by the lack of military events for obvious reasons. The DSEI show attracts a few front-line items with a concentration on ground equipment and helicopters. This year saw the first public outing for the latest mark of Apache for the British Army, this time built by the USA at Mesa, Arizona rather than the Leonardo examples.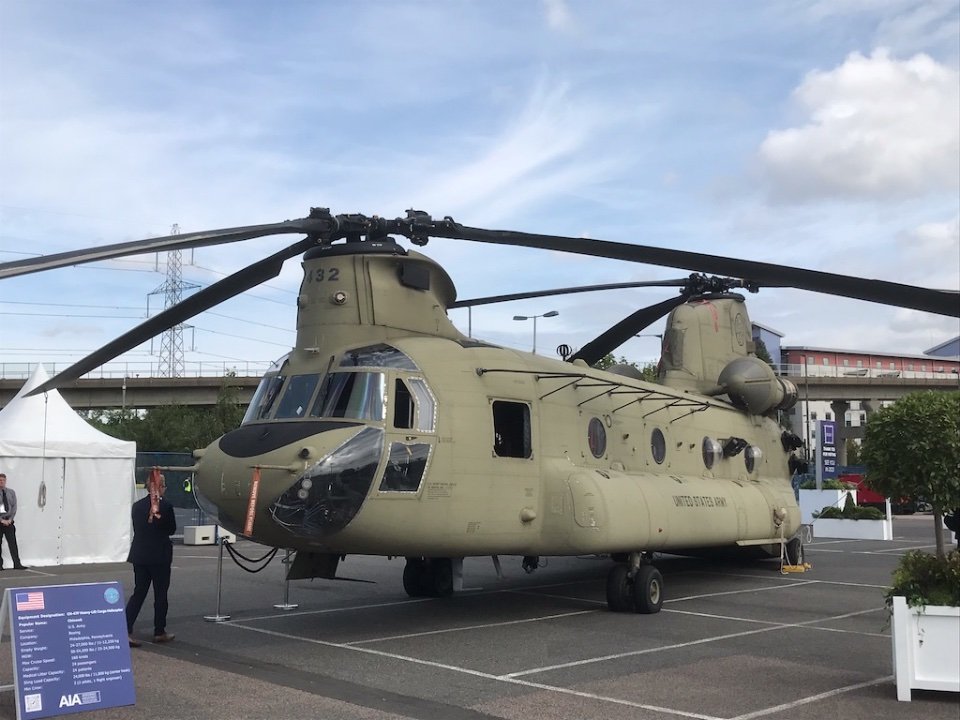 A US Army Apache was joined by a Chinook and Blackhawk in the compact outdoor display area on the dockside. Berthed nearby was HMS Argyll F231 carrying a Lynx on the Stern. Another example was displayed indoors where I was reliably informed that these are simply 'Wildcats' now, the Lynx link having been dropped.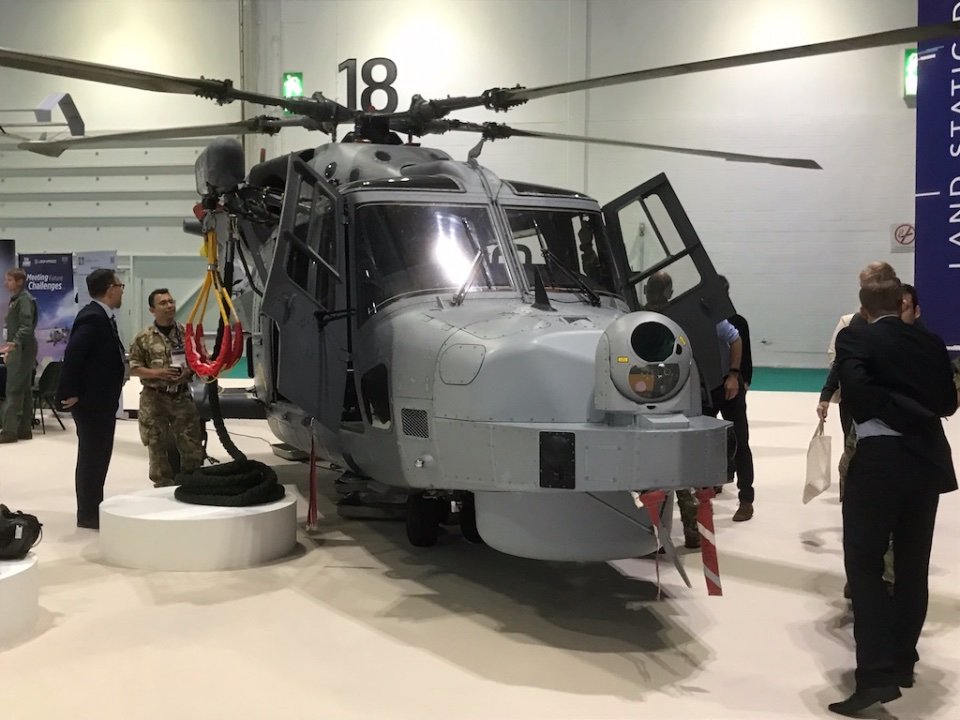 The familiar profile of the Bell Jetranger series is the basis for the Northrop Grumman MQ-8C Firescout. Able to be land or ship based with a twelve hour endurance, this modified Bell 407 is an established platform for over the horizon surveillance.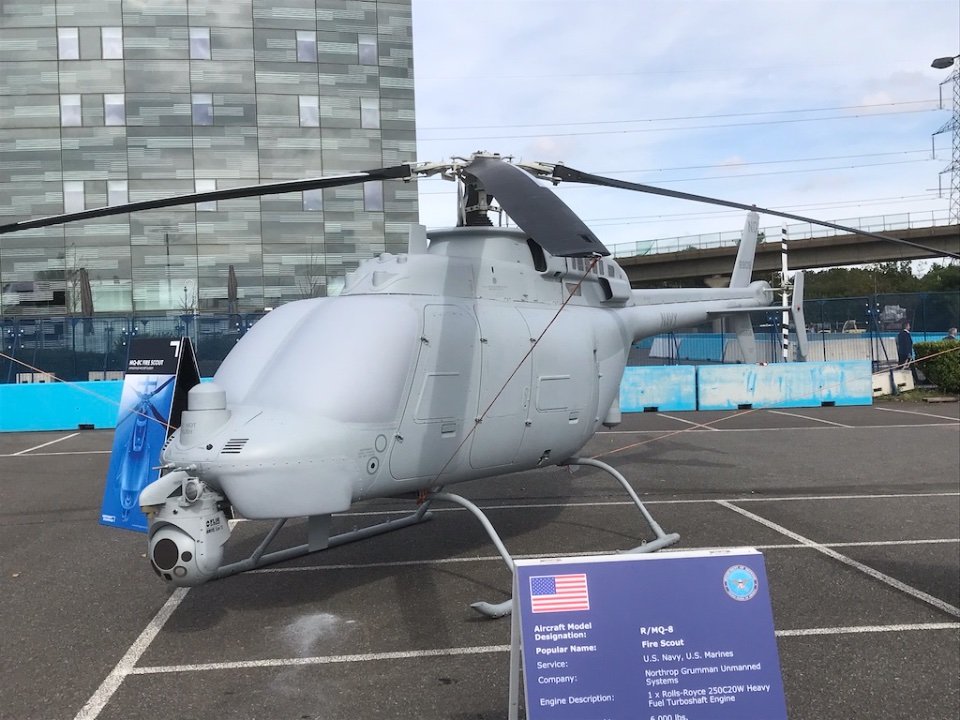 Here we move into new subject territory, Drones, an increasing sector with examples of all sizes replacing the idea that only the lightest payloads could be carried. Now sensors, connectivity and range are evident sales drivers in the sector. Many will return to the launch location automatically if they stray out of operator range. Some are larger than manned aircraft and approaching the size of light helicopters.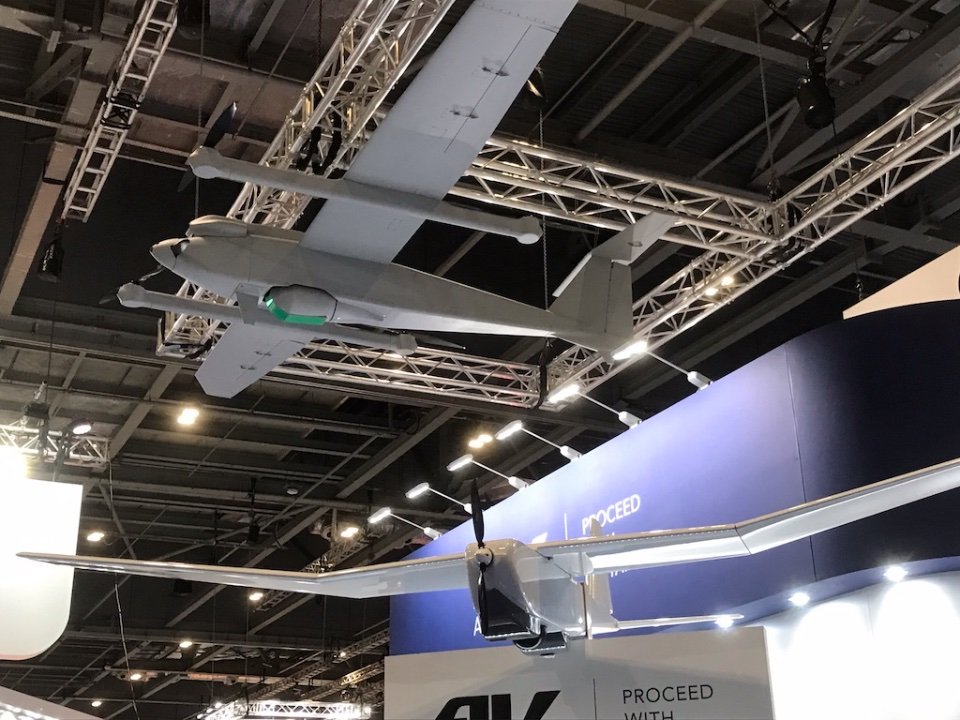 Formed in 1971 and based in California; AeroVironment, Inc. is an American defense contractor headquartered in Arlington, Virginia, that is primarily involved in unmanned aerial vehicles.
The large Jump20 VTOL  brings Multi-INT/Multi-Domain in a single integrated aircraft. It is Runway independent with a small operational footprint with PLS (Catapult). It delivers High-performance optics—long-range day/night imaging, onboard tracking & stabilization » Class-leading endurance and payload flexibility in a Group 3 UAS and promises Group 4 capabilities in a Group 3 footprint. The payload options are fully integrated—synthetic aperture radar, mapping capabilities, laser designation, anti-jamming plus COMINT/SIGINT.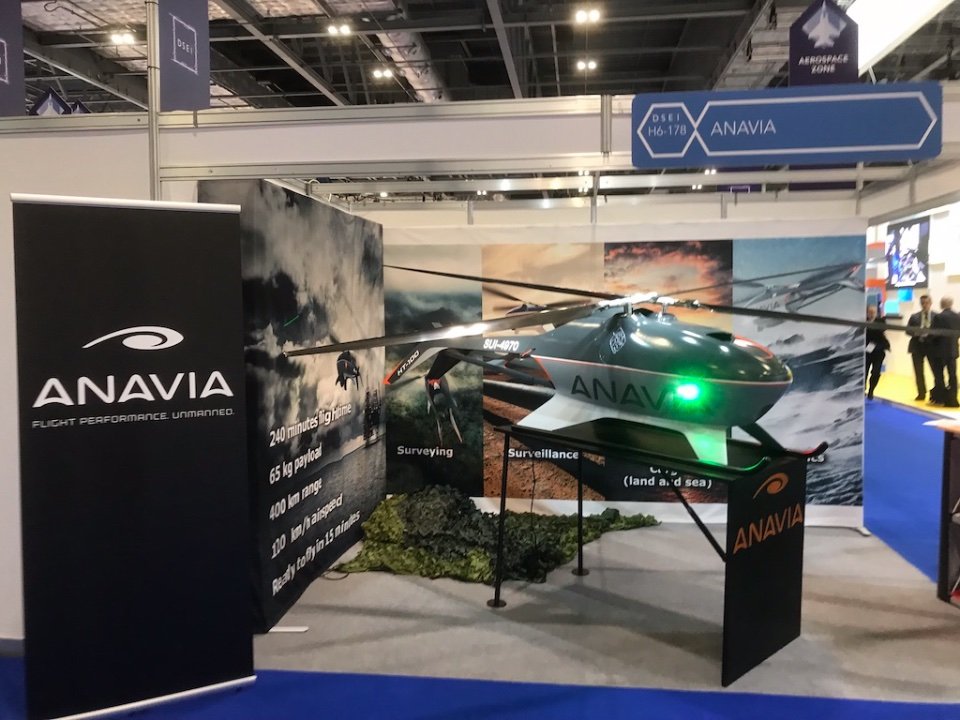 Switzerland has a reputation for miniaturisation and engineering precision. With the HT-100, ANAVIA has developed the most advanced unmanned aerial vehicle (UAV) system in the world. An unmanned helicopter for up to 65 kg of payload and 240 minutes of flight time. It's the new benchmark in safety, performance and ease of operation.