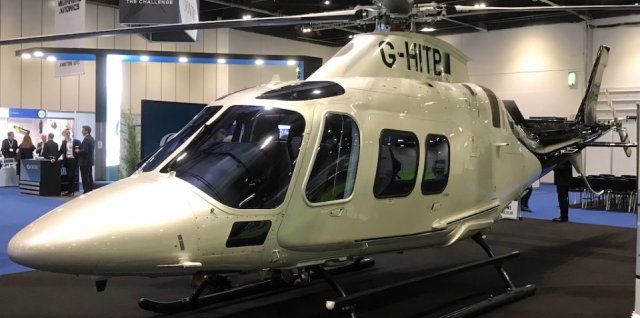 Helitech Expo21, Excel Centre, London Docklands 5-6th October 2021
Report by Peter Davison
I have attended many of these exhibitions. The early iterations, at Duxford, attracted rotary visitors, had a significant static display and an enormous tent full of trade stands. Considering the growth of helicopter operations, the emergence of heli-ambulance and police operations since, this show was the smallest yet. Two helicopters and a gyroplane among about thirty minimal stands were dominated by a similar area devoted to drones which shows how many survey tasks have become remotely operated.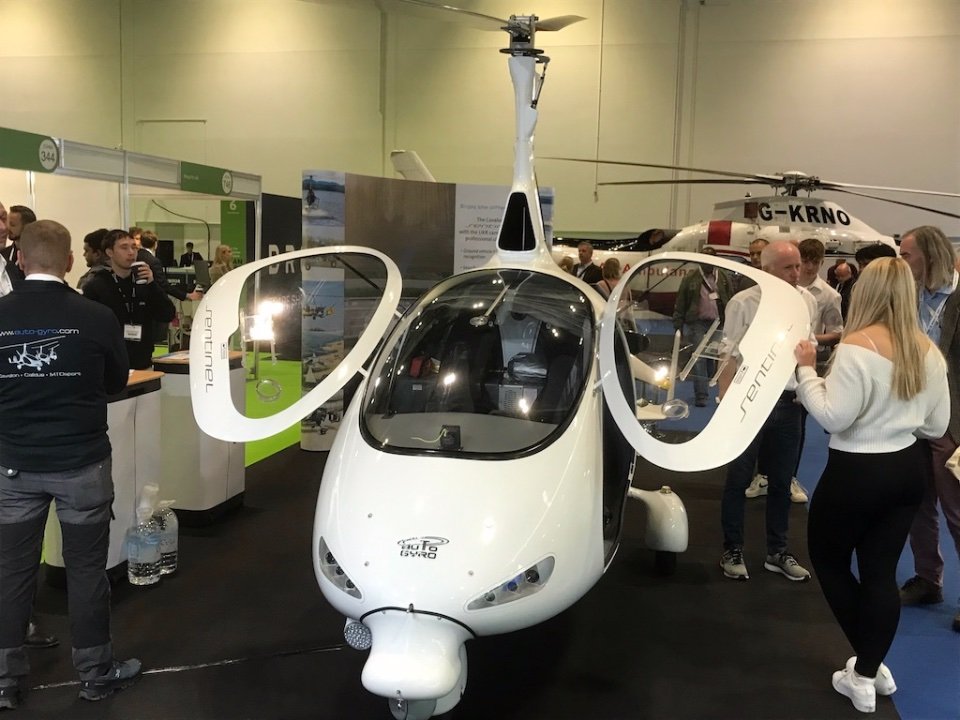 The 100 plus seminars covered numerous important subjects though the cramped space created sound overlap reminiscent of a high school open day. I hope those overseas technical and marketing teams felt that their efforts in travelling under Covid rules was worth the effort. Maybe the rotary sector needs to move back to the Farnborough Air Show next year?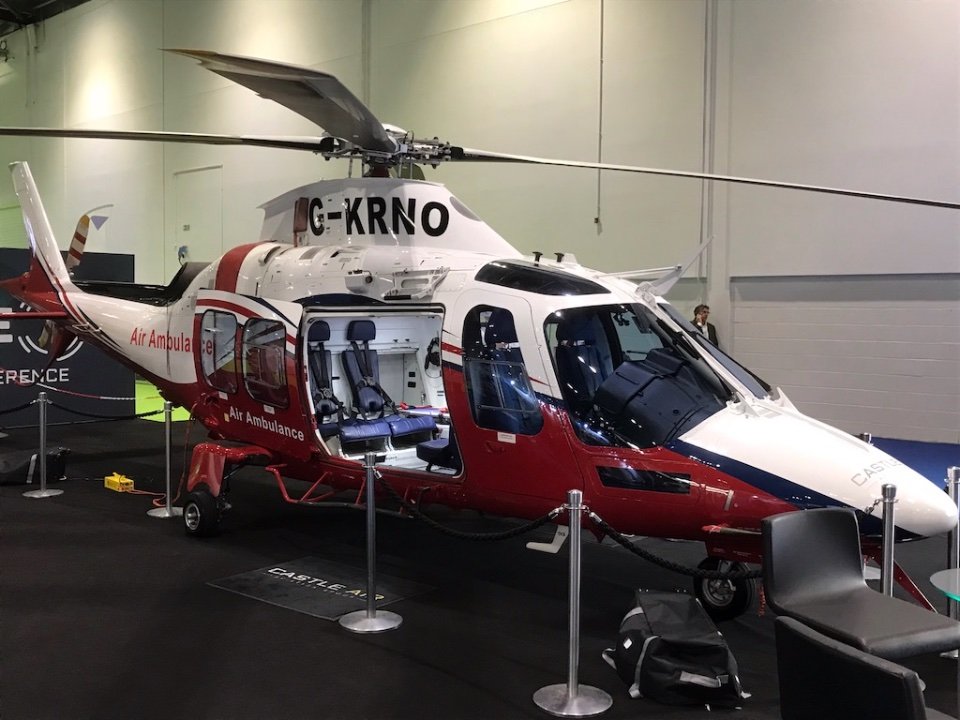 Both full-size helicopters on show were Agusta 109s, one in Air Ambulance fit from Castle Air. This high performance platform is well established in the sector even though the Police forces tend to use Eurocopter 135s and 145s in the UK. There was no presence for the UK Coastguard agencies with their Merlins and Sikorsky S92s. Nor was there anything from Aberdeen or Norwich where the oil crew supply fleets still provide essential services to crews under extreme conditions with specialist kit.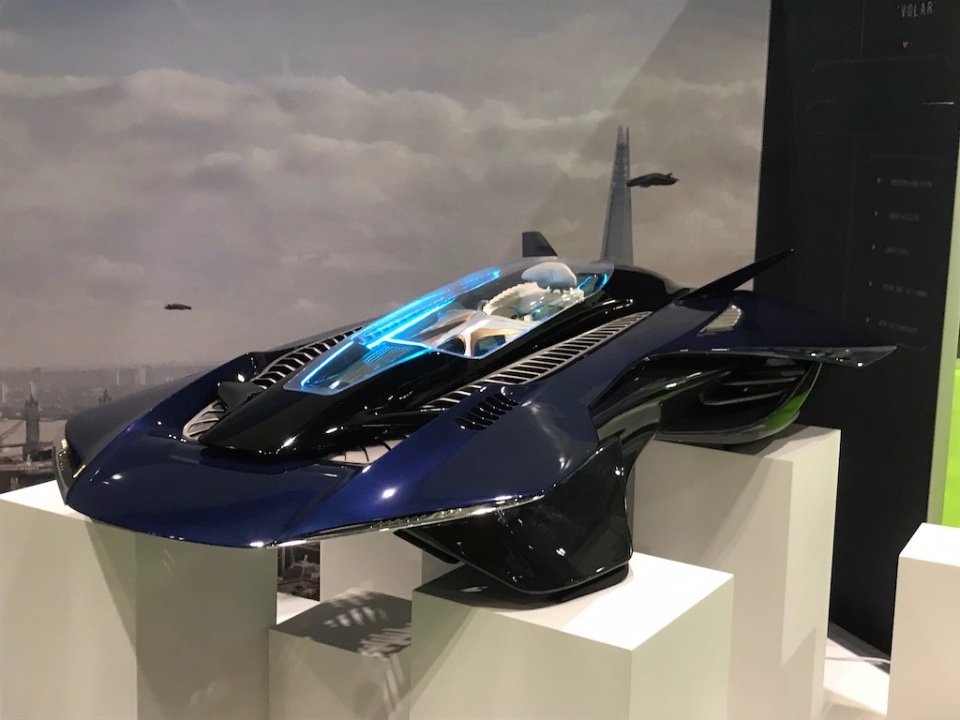 The Drone sector was interesting with more civilian concepts than shown at the recent DSEI exhibition. Many of these 'heavyweights' cannot be flown in the UK but changes in regulation will surely come as the industry evolves and matures. An interesting variety of shapes and sizes from, say, manta rays to dustbins. It is difficult to determine which are conceptual, which prototypes and which in common usage.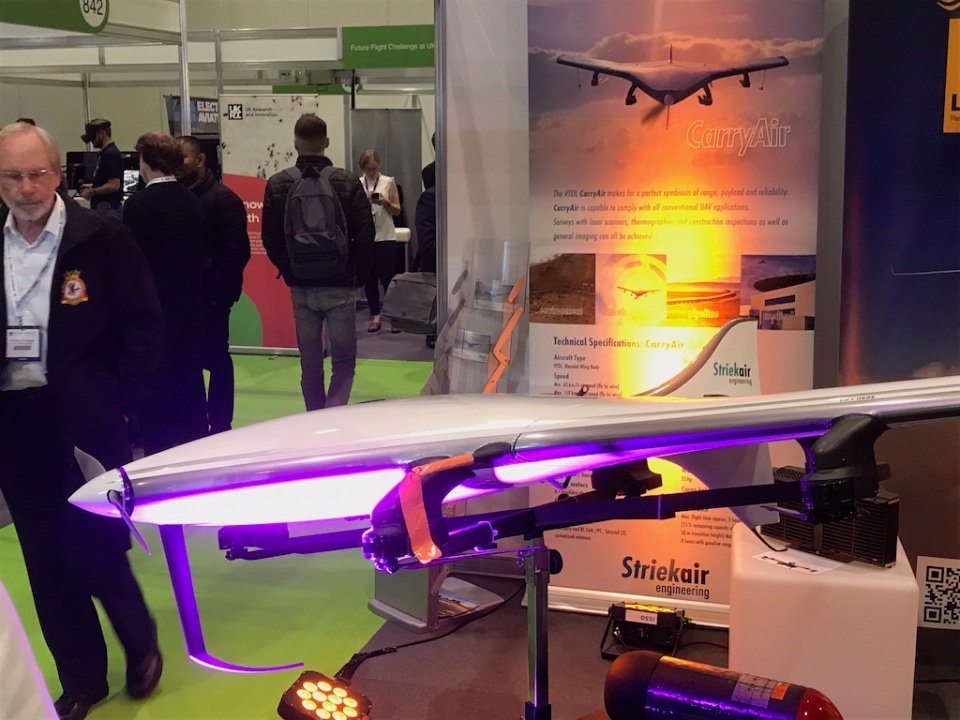 Commercial applications include mapping, agriculture, utilities and infrastructure whilst future concepts range from Urban Air and Medical Mobility to logistics and smart cities. One sector that may be alarmed at these future plans will be private and commercial pilots who dread the sight of a drone through their cockpit windows. The first significant commercial loss might see considerable change in these industry ambitions.