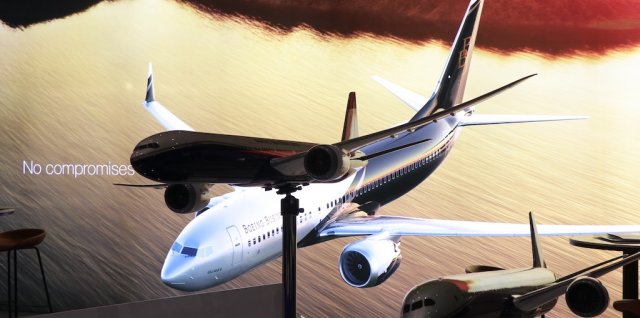 EBACE at Palexpo, Geneva 22-24 May 2023
Report by Peter Davison and Colin Coulthard
This years' Convention and Exhibition attracted the regular manufacturers, primarily from Europe and the United States with an emphasis on sustainability and consideration for the environmental impact of this industry. Unfortunately the environmental lobby groups did not take the time to understand this and chose to disrupt the proceedings on the first day: closing the airport for over an hour, causing commercial flights to hold and divert thereby increasing emissions and waste and inconveniencing thousands of airline passengers. Once removed from the static park the show resumed; the main exhibition halls were unaffected.
A notable addition to the larger business jets was the A220CJ from Airbus complementing the successful A319CJ. The well established Gulfstream range showcased the new 800 whilst Bombardier have grown their range with the 6500 and 7500, almost airliners in their own right.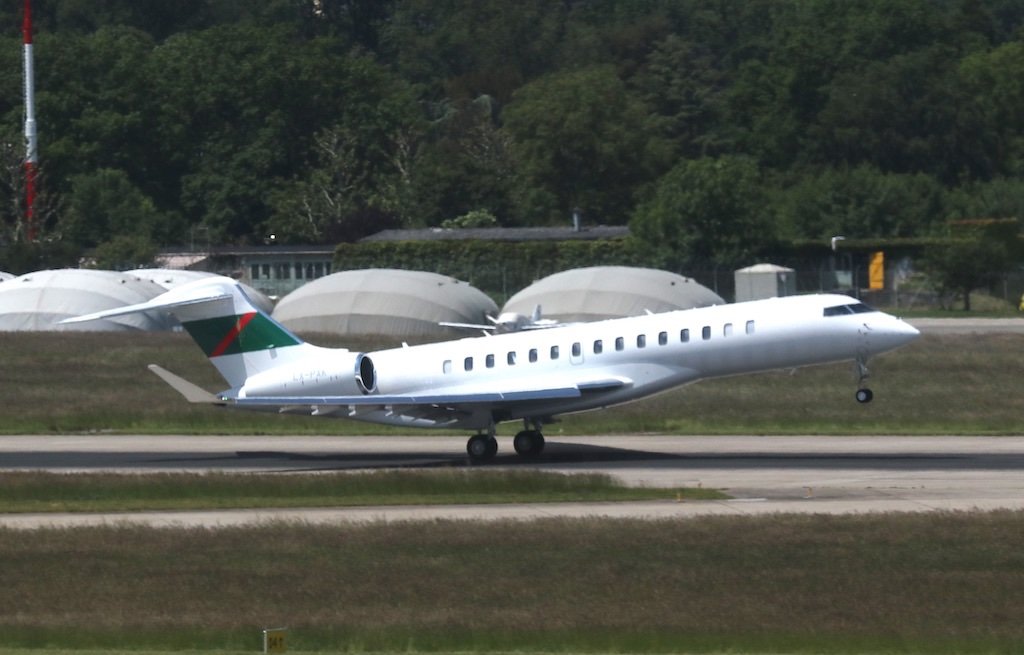 A significant amount of development work is being undertaken on the use of SAF, sustainable aviation fuels, with long distance trials establishing the viability for regular use whilst encouraging the fuel companies and Governments to increase production and support this sector. Future plans include the use of hydrogen fuel though that requires new type designs.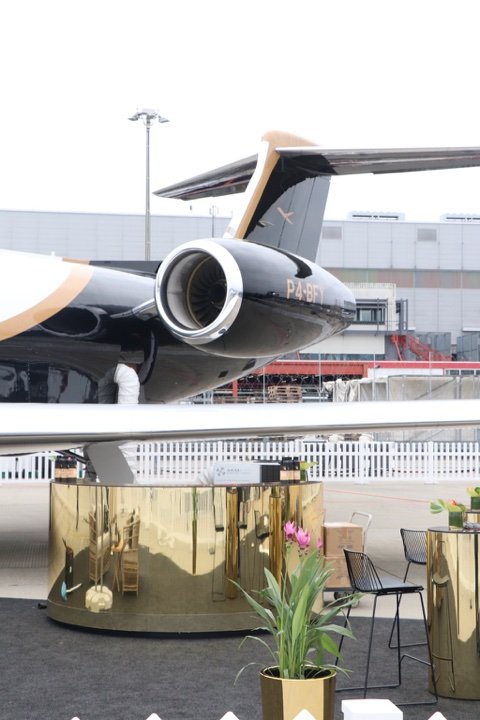 Another area already featuring in current designs is the use of natural materials for interiors and furnishings which can add new levels of luxury whilst reducing or removing non-recyclable materials completely. Lifecycle considerations are also to the fore with upgrades and repurposing of older airframes adding to fleets without the need for as much scrapage or complete new build airframes. Most components are now assessed for re-cycling before being deemed acceptable for inclusion.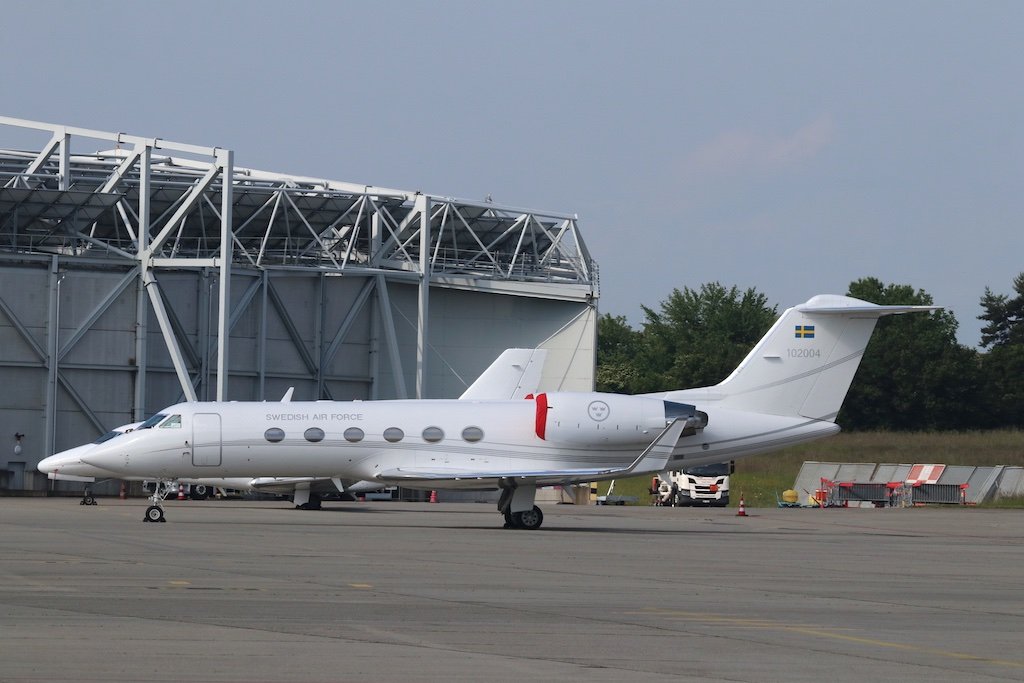 As ever, the show attracted many visitors, travelling by surface means as well as flying in. The Swedish, Portuguese and Hungarian air forces being seen on the ground plus numerous aircraft from developing nations that are seen as a growth area, particularly for the lighter business jets.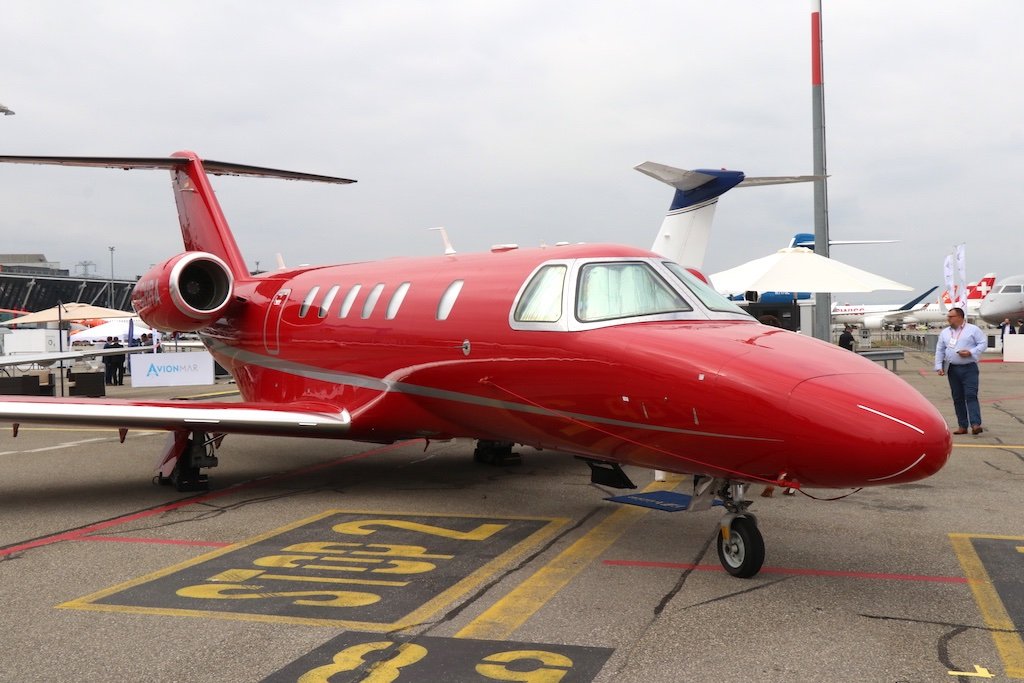 Turboprops and helicopters were also on show highlighting the opportunities to access smaller airfields or providing air taxi or transfers to improve business accessibility and efficiency.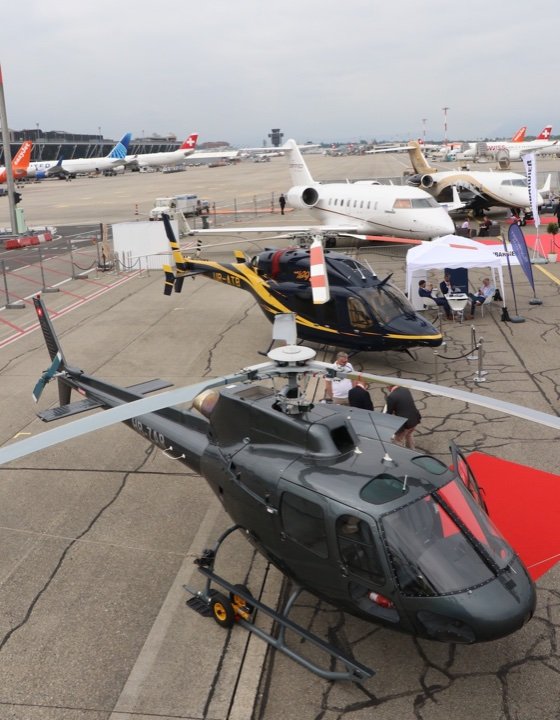 With the increased delays and infrastructure issues affecting commercial flights post pandemic it is hardly surprising that the business market is growing with customer control of departure formalities. Hopefully the airlines and major airports will improve their performance and reliability to reclaim the first-class market that funds the provision of economy fares for the travelling masses.
Another impressive show, roll on 2024.