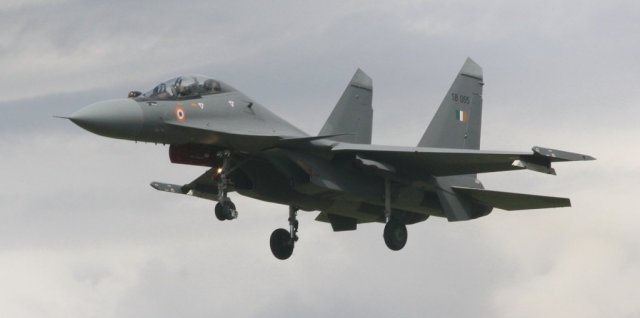 RAF Coningsby, Lincolnshire 17-30th July 2015
When rumours started to circulate of an Anglo-Indian exercise in the UK in July all thoughts immediately turned to RIAT; was there a chance that this prestigious airshow might spring yet another surprise. Sadly it was not to be though, as the three support aircraft were to be stationed at RAF Brize Norton in nearby Oxfordshire, almost every enthusiast chose to 'pass by' this operational base before or after their Fairford visit.

All was not lost to the photographers however as, for nearly two weeks, the four primary participants. Su-30MKI Flankers of the Indian air Force duly showed up at RAF Coningsby and, thanks in part to the consideration of the base and the local populace, Cameras, ladders, radios and around 200 cars a day, made the journey to Coningsby in the hope of recording the Flankers flying with locally based RAF Typhoons.
With typically changeable summer weather the flying mission timetable has been erratic with all four Flankers rarely taking to the air. Photographic access to both ends of the Coningsby runway has been excellent with this being only the second time the Indian fighters have visited the UK. Support was provided by an Il-78 tanker a KC130J Hercules and a Boeing C-17 Globemaster III that routed via Saudi Arabia and Greece to the UK. Mission support came from a Cobham Falcon 20.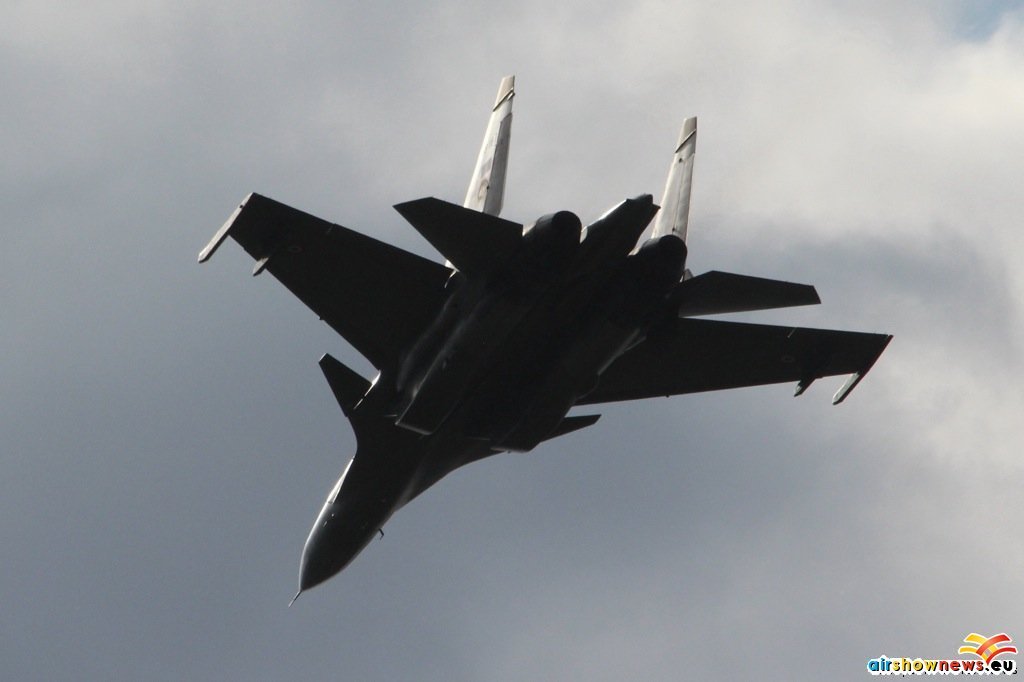 It has been reported that the Indian crews were extremely grateful for the interest shown in their visit, let us hope that benefit was gained on all sides and that more exercises of this nature occur in the future.