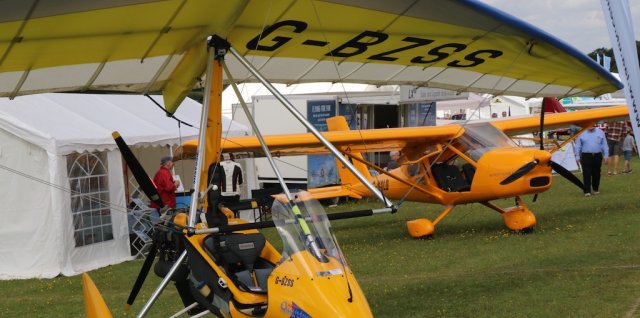 Microlight Trade Fair and Fly-in 2021
Popham Airfield 14-15th August 2021
Report by Peter and Kim Davison
At long last, the chance to attend and report on a British aviation event as Covid restrictions ease. This annual gathering on the two runway grass strip at Popham, near Winchester, on the busy A303 tourist route was well attended in mild weather; generally overcast but, on occasions, a bright patch of blue sky improved the flying and photographic opportunities.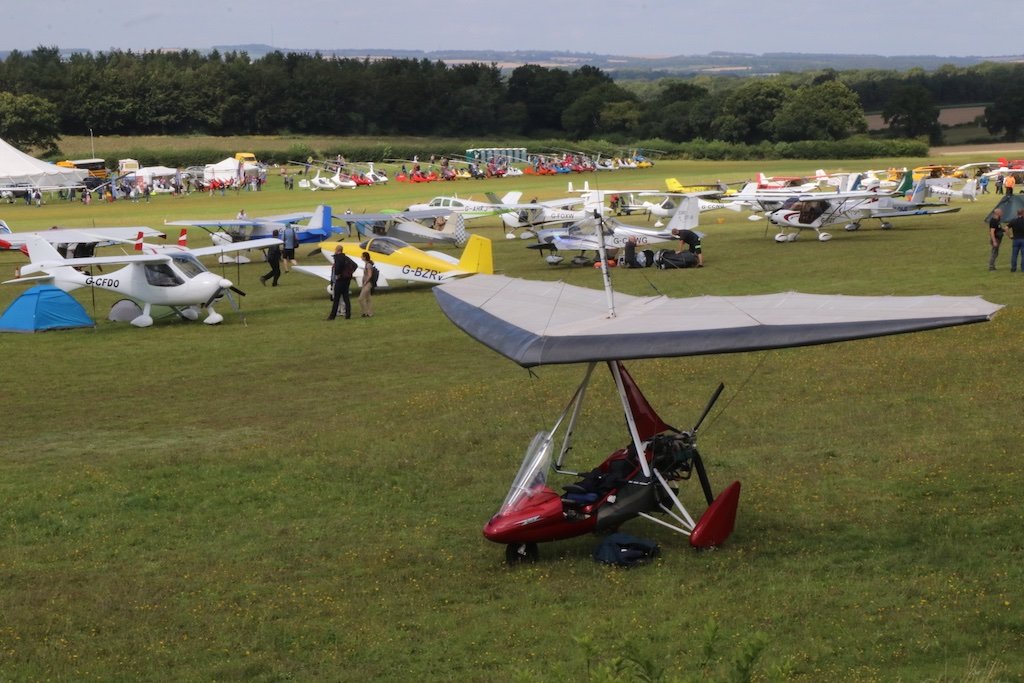 Popham has a long history of micro-lighting so is a natural venue with considerable local expertise for the sector. Around twenty stands highlighted recent advances in design and related lectures and sales outlets assist owners in making appropriate choices.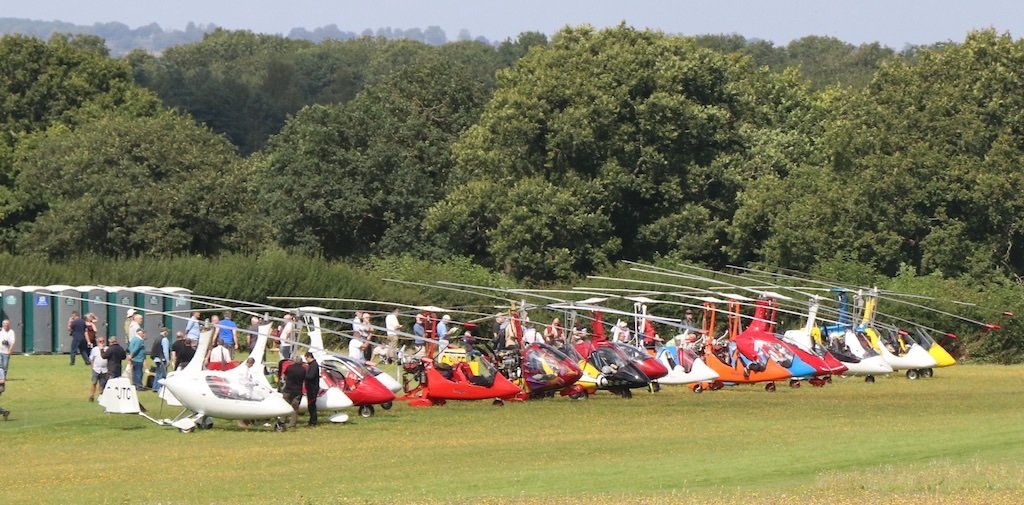 A coincident event was a gathering of modern autogyros/gyroplanes that are increasingly popular across Europe. A variation this year in wind direction meant arrivals were from the north east so the usual selection of threshold landing images was unavailable but, given the wet summer this year, at least the event was mainly dry.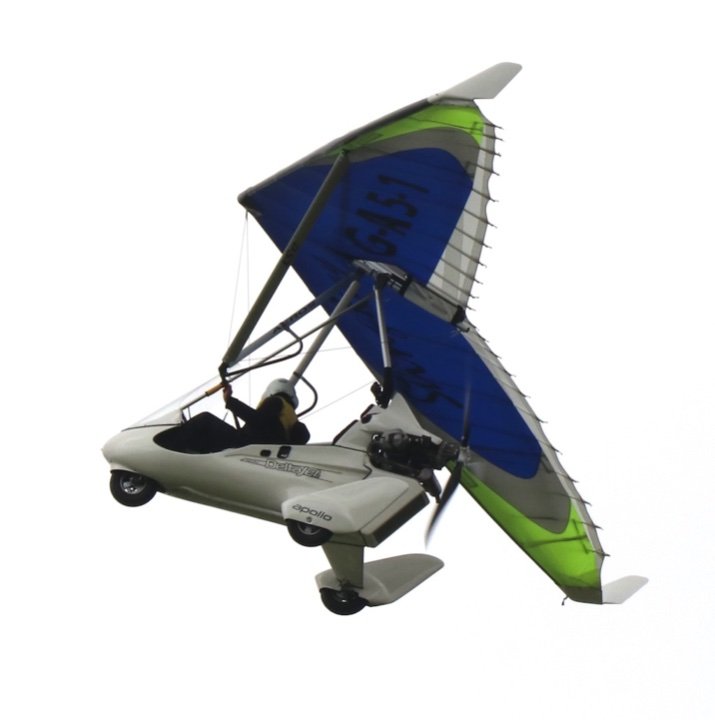 One notable item was the first public showing of the expanded 'B' class register that formerly used G-numeral as a prefix. Having run out of numeric identifiers for manufacturers the Apollo microlight was flown carrying G-A5-1; guaranteed to confuse databases.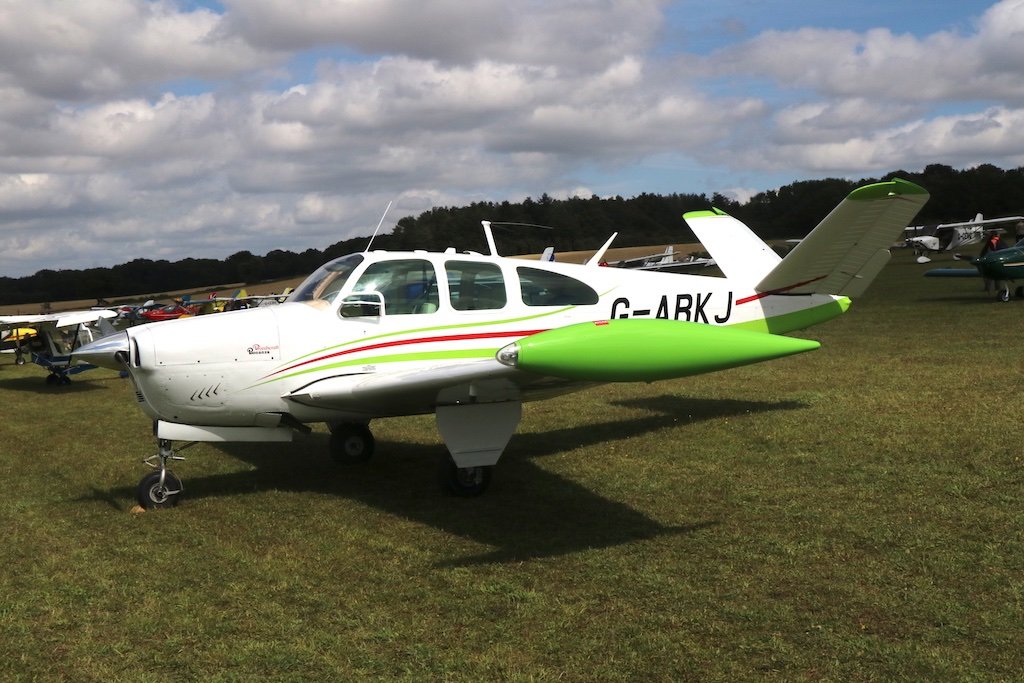 A few 'conventional' classics attended, particularly Beech Bonanza G-ARKJ, looking resplendent, with the annual LAA rally due soon, hopefully it will be a circuit regular.