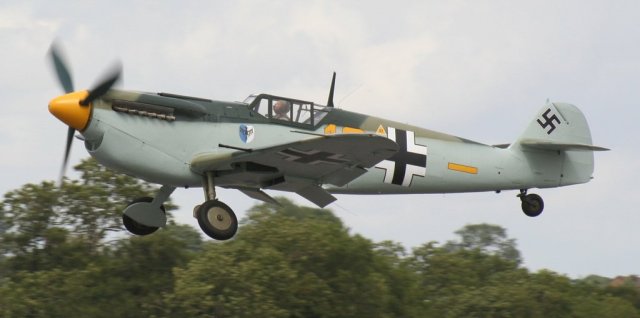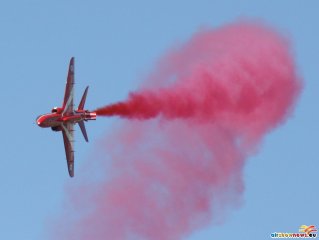 With so many forces committed to military tasks it was fortunate that the 70th Anniversary of the Battle of Britain was the focus of this year's show.
A plethora of Spitfires and Hurricanes, accompanied by examples of 'the foe', graced the skies over Gloucestershire with Saturday in particular enjoying fine weather.
Flight Training was also recognised, it being the 150th anniversary of the UK Cadet Force.
For many visitors, however, the highlight was the reappearance of the F-22 Raptor of the USAF, so sadly spoiled in 2008 by the cancellation due to weather. A fine display by an Alaska based machine proved the fighters agility, we are left to believe that it is also stealthy and worth the enormous price tag and long wait. From Europe came the usual clutch of fast jets but an opportunity to compare the C-17 Globemaster with the Airbus A400, making its British airshow debut was most welcome; it did not disappoint.  This year's jet formation teams were from Switzerland, France and the UK with the Patrouille and the Red Arrows enjoying the best of the weather.
Surprise visitor was the Russian Superjet airliner which made a fly by from Farnborough, let us hope this 'sharing' starts a trend as, with austerity dawning, bringing exciting assets from not a hundred miles away on alternate years might swell the ranks of a diminished static display. RIAT still provides far more than any other for an eager public; and for such a worthwhile cause as the RAF Benevolent Fund. Thanks to all who make it possible.