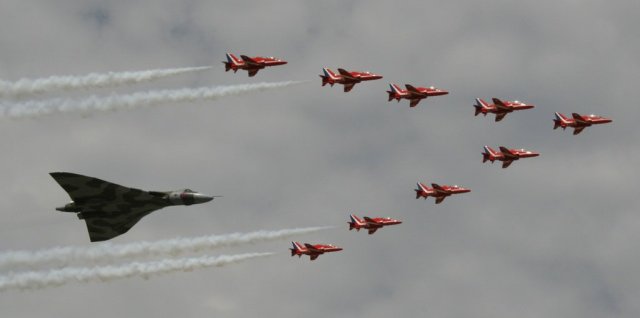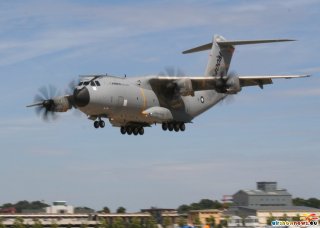 This year's Farnborough show was dominated by Boeing with their 787 Dreamliner. this was the first appearance outside the USA. It was disappointing to all that it only stayed from Sunday to Tuesday with only one proper flying demonstration to invited guests. If anything, the first impression is of a very stylish, smooth, airframe though it seems stunted and small compared to the endless artist's impressions. Another UK newcomer was the Airbus 330 Freighter and the A400, fresh from IAT. The F-22 Raptor flew in and was highly agile for such a large aircraft. Other fast jets included the Typhoon, F-16 and F-18, all of which displayed with underwing stores showing that they can 'mix it' effectively without a clean wing.
From the east came the new Antonov 158 and familiar Sukhoi Superjet whilst the stars of the static show were undoubtedly the pair of Chengdu/PAC JF-17 fighters from the Pakistan Air Force, similar in form to the Gripen, though larger. Another eye-catcher was the Boeing 737 'Wedgetail' making its european debut, the example being one prepared for the Turkish Air Force.
On the lighter side, the first of the new build Twin Otters was on show as well as three Islanders, still going strong. The usual line of glossy business jets added some glamour to a varied static display along with some heavy metal from the USAF. Finmeccanica dominated the entrance area with Alenia and Eurocopter types including examples destined for New Zealand, Italy, Denmark and Nigeria plus the new 'Wildcat' Lynx from Agusta-Westland.
After a few Farnborough shows in which mock-ups showed the future, this year we began to see the products of years of research and debate, and some sunshine!