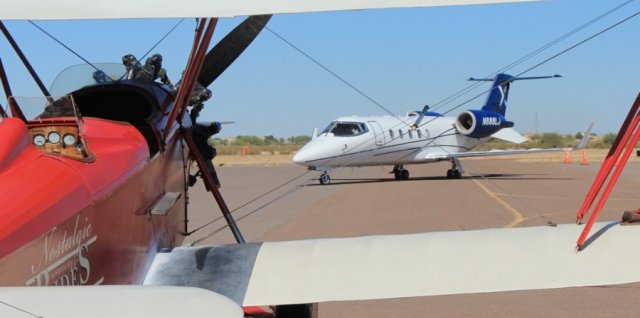 The Coppergate Fly-in is a well established annual event and bills itself as the largest fly-in in the western states.
It is small when judged against the likes of Oshkosh and Sun 'n Fun in Florida but, judging by some 300 light aircraft seen in a few hours on the final day, it certainly has its merits if you are within 500 miles or so; local, as the Americans would say.
There is certainly an Oshkosh 'feel' to the event with educational and technical workshops and some limited manufacturer representation. The atmosphere is informal and visitors are made very welcome. Among the lines of Vans homebuilts and ultralights can be found some local gems. A Culver Cadet, a few Waco biplanes and two Howard DGA15Ps. Good to see a Bellanca Cruisair fly and a selection of Luscombes, early Cessnas and Taylorcrafts.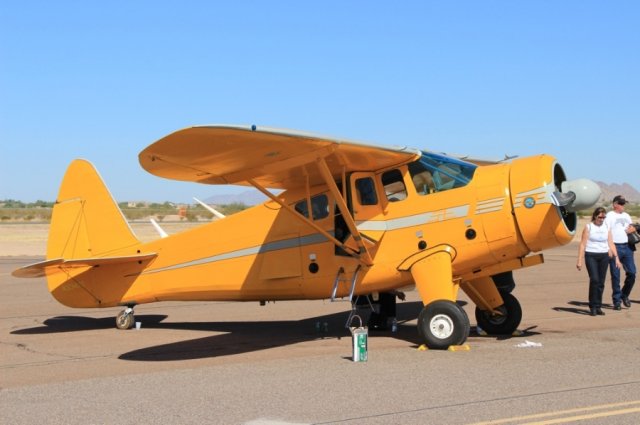 There is little in the way of a formal air display but the vintage pleasure flights and occasional warbird add to the atmosphere. A group of Nanchang CJ6s from Deer Valley north of nearby Phoenix were most welcome, accompanied by two Yak 18Ts, a Yak 52 and a T34. Heavier metal came in the form of DC-3s, a B25 and, dwarfing everything, a mighty Privateer PBY enjoying its retirement from water bombing duty.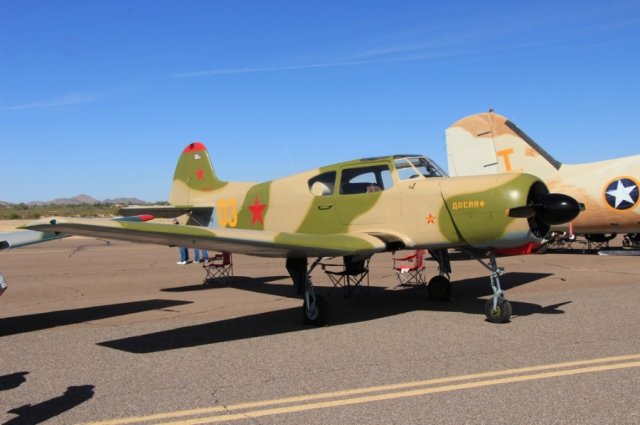 Catering and facilities were fair though some dedicated souvenirs and a little more shade might have made the stay more comfortable in the predictably high temperatures. Given the wealth of aviation attractions within a few hours drive, Yuma MCAS, AMARG at Tucson, Pima Museum and the varied airfields of Phoenix this is certainly an event to watch for in your travel calendar.