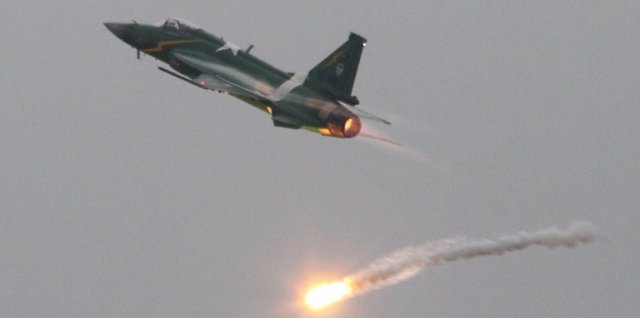 Air Force Centenary Airshow, Radom, Poland
25-26th August 2018
Report by Peter and Kim Davison
Another Air Force, another Centenary. The annual airshow at Radom, around 100km south of Warsaw, has become a regular fixture of the European Military airshow circuit attracting attendees from across the continent. Given the number of Nations keen to celebrate Poland's Anniversary this may have backfired a little for visitors. The flying display did not feature any Polish military aircraft beyond the two excellent National display teams flying Orliks and Iskras.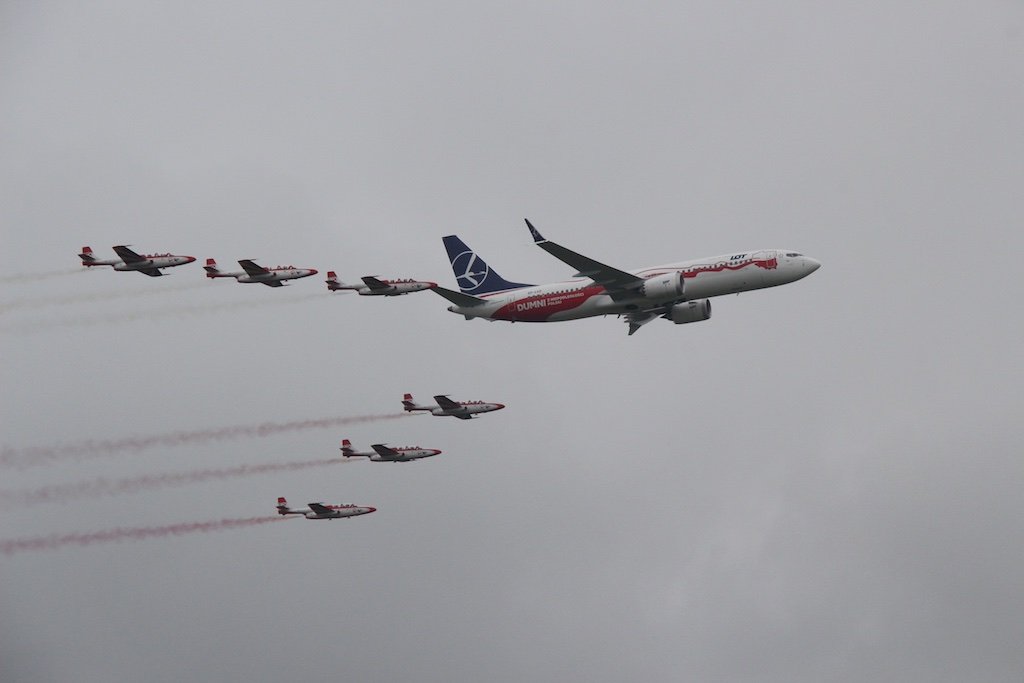 Poland had 'enjoyed' three weeks of clear skies and very hot temperatures; until show Saturday when a grey overcast and lunchtime rain interrupted flying. Sunday was equally poor and wet; really unfortunate for the hard working organisers and eager crowds that still came in droves. The only benefit of the cloud was, as the long crowd-line faces the sun, the glare was significantly reduced. Full praise the the teams that delayed their performances such that all the attendant teams did display long after the show was scheduled to finish.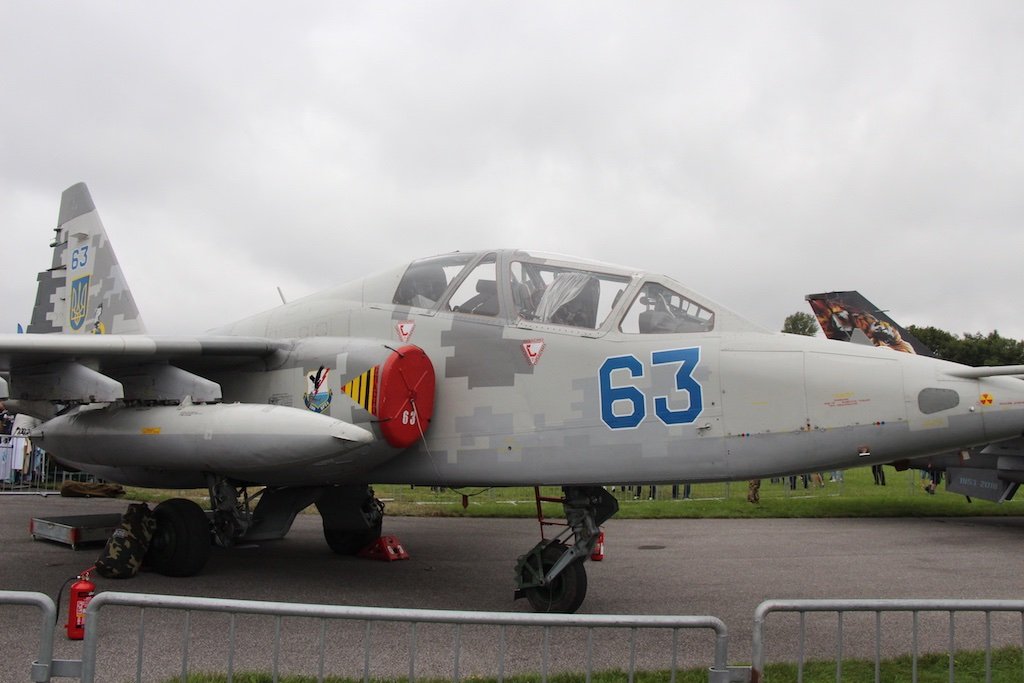 The static aircraft park did include some Polish military, particularly helicopters. Foreign static highlights were a Frogfoot and An-26 from Ukraine and a  Super Mushshak light trainer from Pakistan though sadly the Hercules that carried it in was not present. A Ukrainian Flanker and Pakistan Air Force J-17 fighter were equally impressive in the flying display.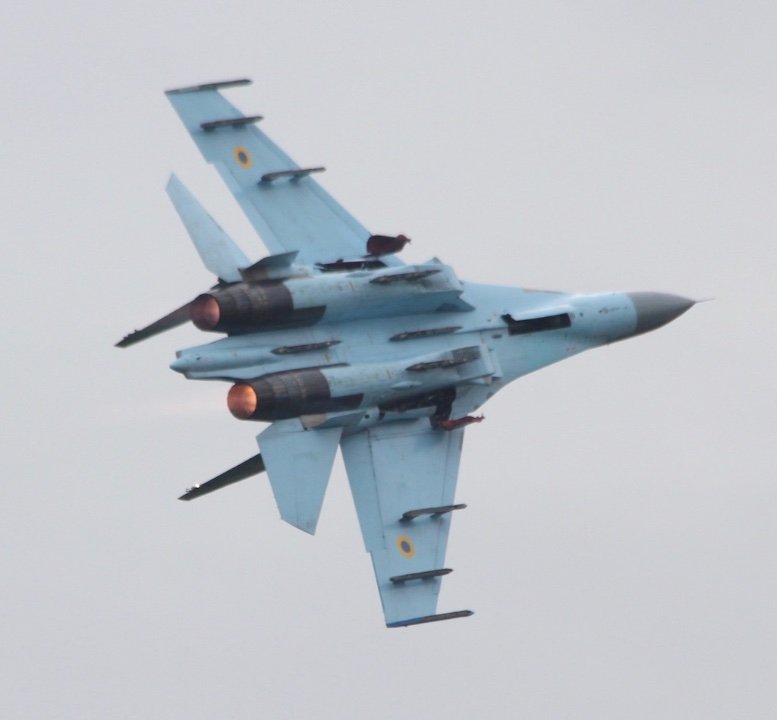 A nice touch was having the parallel taxiway along the crowd line and encouraging flying exhibits to get close to the appreciative crowd. Good for them and for the pilots as well. The aerobatic teams flew a variety of types; Patrouille Suisse with F5s, Patrouille Aguila from Spain with Casa 101s, the Finnish Midnight Hawks, Croation PC-9s, Baltic Bees with L39s and the Italian MB339s of Frecce Tricolori.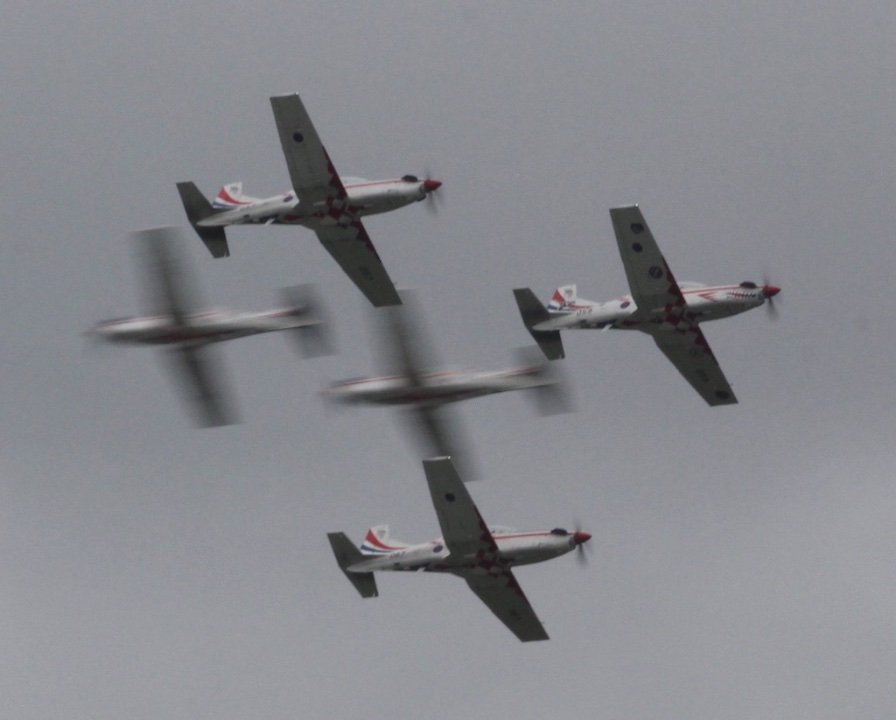 Other nations represented were the UK and Germany with Eurofighter Typhoons, Greece, Belgium, the Netherlands and Turkey with F16s, Austria with SAAB 105s plus transports from the USA, Lithuania and Romania. The Czech Air Force brought and displayed Mil helicopters and a specially marked Gripen in tribute to the event.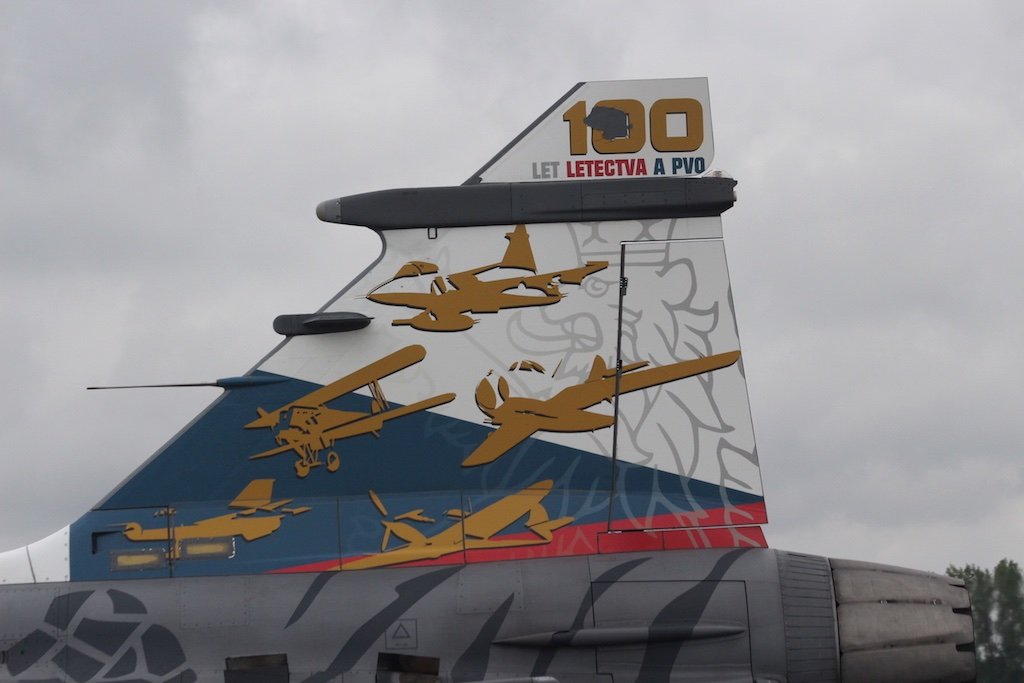 Some civilian contributions plus warbirds from Red Bull completed a varied programme; if only the weather had turned up as well. There was a great variety of stalls and food outlets but no event branded merchandise; maybe an opportunity for next year.