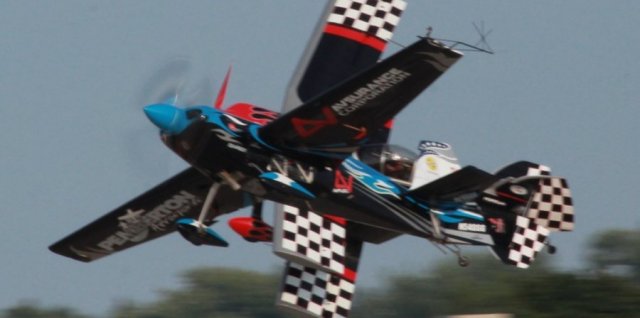 28 July – 3 August 2014
The EAA, or Experimental Aircraft Association holds it annual gathering and, more importantly, the World's largest Fly-In, in Wisconsin USA every summer. Thousands of light aircraft, including warbirds and homebuilts, descend on Whitman Field, Oshkosh to socialise, inspire and exchange knowledge. There are sales chalets, educational seminars, construction workshops and entertainment for a whole week.
There is a large resident museum and a daily flying display. On some nights there is a night display where health and safety seems to disappear behind fireworks and smoke. The aerobatic displays contain non-standard demonstrations that even the hardened spectator finds beyond belief, particularly at low level.
This year was the first time the USAF demonstration team 'The Thunderbirds' had performed here; last year's debut having been thwarted by sequestration. The safety margins even required the crowdline to move back though the totally air-minded audience needed know authoritarian dictat. Signage was clear and the rules were accommodated gracefully.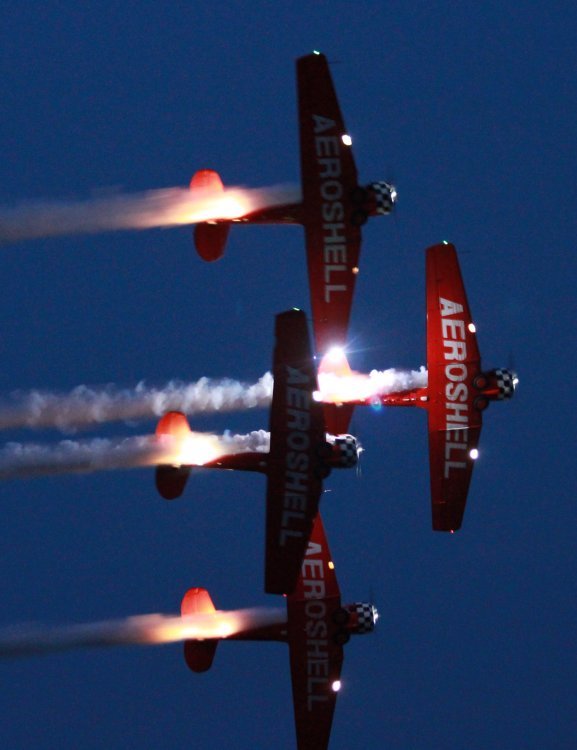 Such is the quantity of aircraft, tents and visitors that a completely separate event, known as the splash-in is held on nearby Lake Winnebago where the seaplanes and floatplanes can frolic away from the congested runways. The warbird displays are noisy, full of testosterone and 'walls of fire'; this year the smoke was rather overdone in my opinion in that the prevailing weather kept much of the smoke over the runway, obscuring visibility for both pilots and visitors alike.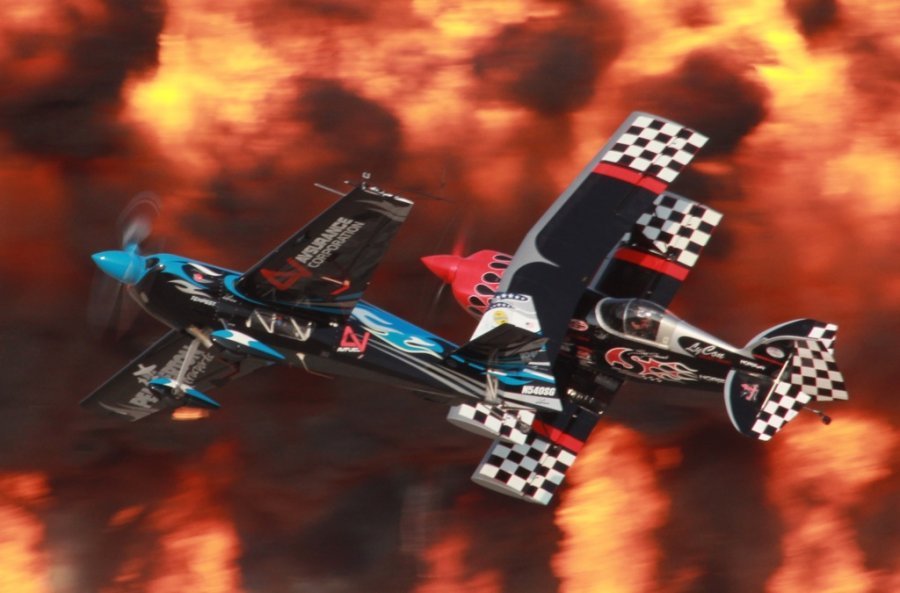 Apart from the boys from Nellis AFB, a highlight this year was the static display of one of NASA's high altitude WB57Fs, rarely seen in public. Another more regular star turn are the affordable pleasure flights in Ford Trimotors and Bell 47G helicopters that offer a panoramic view of the vast acreage of light aviation that creates a vista that every GA enthusiast should experience at least once in a lifetime.
Photography by Peter and Kim Davison