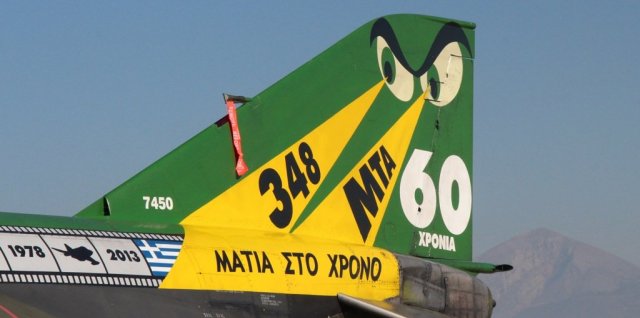 Archangel event, Larissa, Greece, 5-8 November 2015
Every year at the beginning of November the security conscious Hellenic Air Force opens its major air bases to the public. This is in celebration of its Patron Saint Archangel Michael. On the Thursday and Friday the primary audience is school children and at the weekend, the general public. Foreign visitors are welcome but often have their passports copied, or even retained at the gate. There are strict rules; only specifically displayed aircraft can be photographed although preserved airframes may be accessible with special clearance. However, within these guidelines, it provides a great and unusual opportunity to see one of the more powerful air forces in southern Europe.
Larissa, in central Greece, is home to the 110th Combat Wing housing 337 MIRA 'ghost' squadron flying F-16C/D Block 52 Fighting Falcons and the 348th 'eyes' with the RF-4E Phanthom II. The static display was minimal and no official flying display occurs though, particularly on the weekdays, some missions may be flown.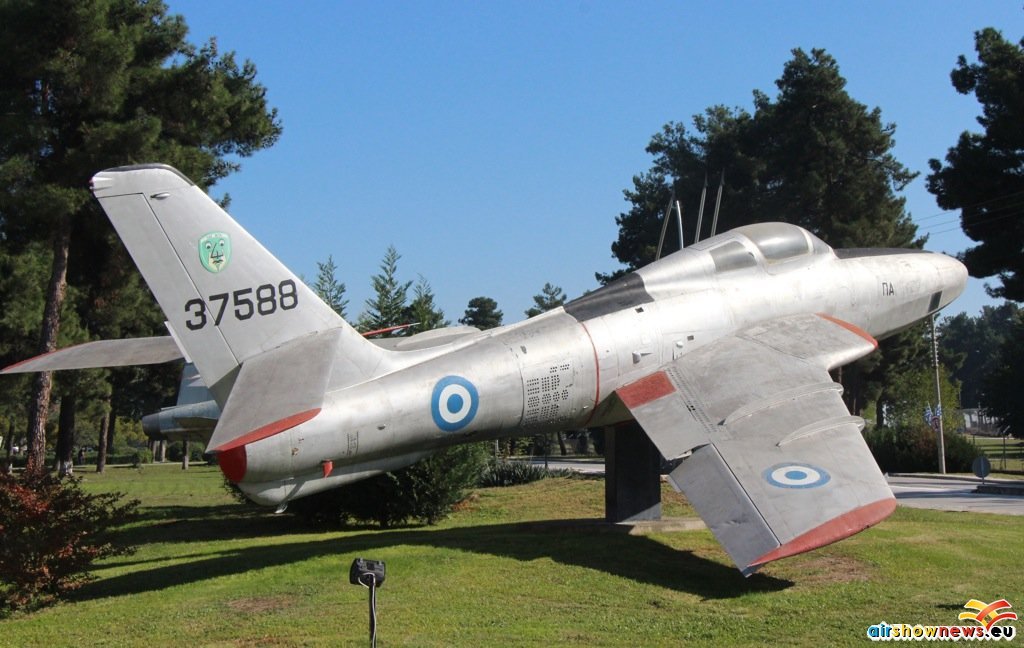 Fortunately, Larissa has a good selection of preserved aircraft reflecting most of the past types that have served the HAF reflecting its status as HQ Tactical Air Command. A polite request allowed access for photography. The base also holds some stored airframes, in this case Phanthoms on a distant taxiway, a phenomena common at Greek bases.