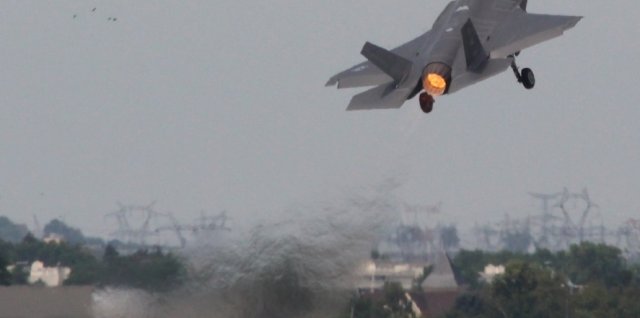 Paris Air Show, Le Bourget, France 20th-25th June 2017
Report by Peter Davison and Colin Coulthard
Having visited every Paris Salon since 1973 I can confirm that this event enjoyed, or suffered, the hottest weather on record. This spectacular trade show brings together all the aviation nations to showcase their products both in the extensive exhibition halls and, in the air or on static display, their latest products. An amazing number of commercial orders were either negotiated or announced with Boeing's 737 MAX taking the top spot. This failed to distract from the massive lead Airbus enjoys having brought the A321 to market well ahead of the Boeing product.
The A321 neo and A350 both flew impressive displays alongside the A380 that still awaits a defined upgrade as the annual build rate slips though, with the A330 neo in testing the European Airframer still dominates the world's order books. Renewed interest in the ATR turboprop is also evident and encouraging.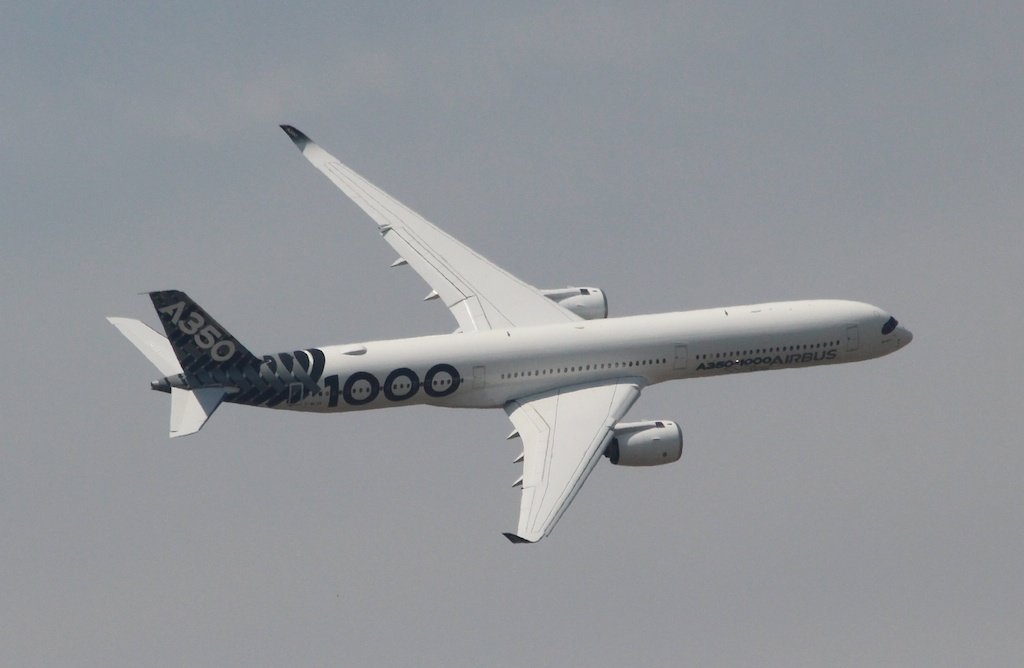 Among the more familiar commercial hardware were a new generation of narrowbodies with appearances by the Japanese MRJ, the Bombardier C series; now appearing regularly to high regard in European skies and the Superjet Su-95. Not to be outdone, Brazil's Embraer brought their new star the E2 in an attractive colour scheme that is already stacking up orders in South America so the traditional airframers need to watch their backs in this sector.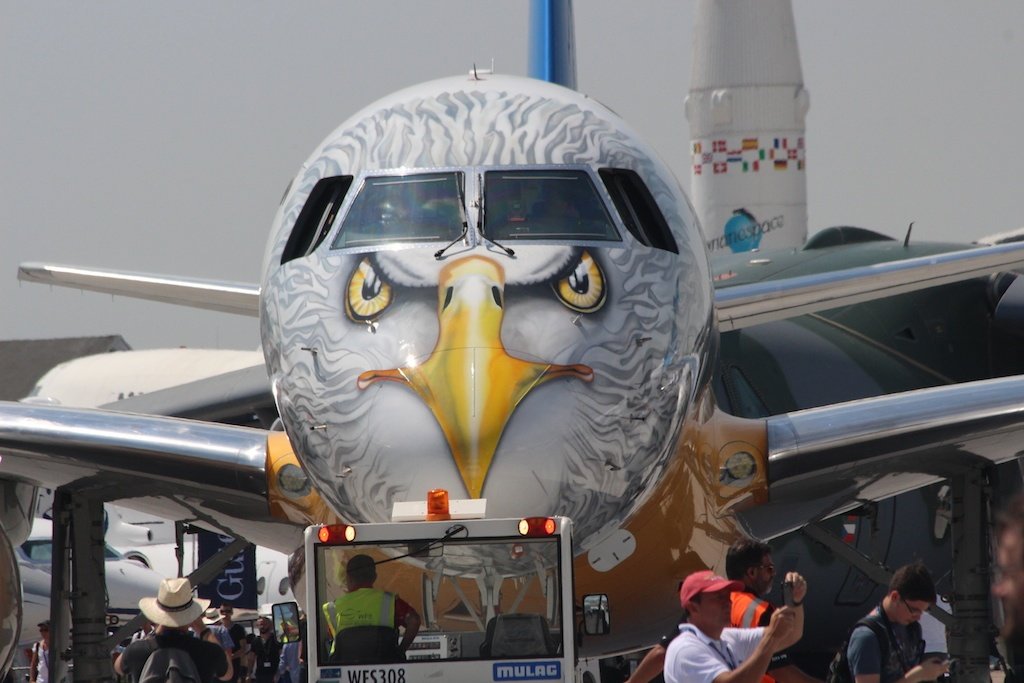 Military fans were not disappointed either. The Lockheed F-35 Lightning II made its Paris debut with two examples of the conventional A model from Hill AFB, Utah; one of which stunned the crowds each afternoon. The USAF came in strength to the static display allowing comparison between the P-8 Poseidon and Japan's Kawasaki P-1, now competing in the same market.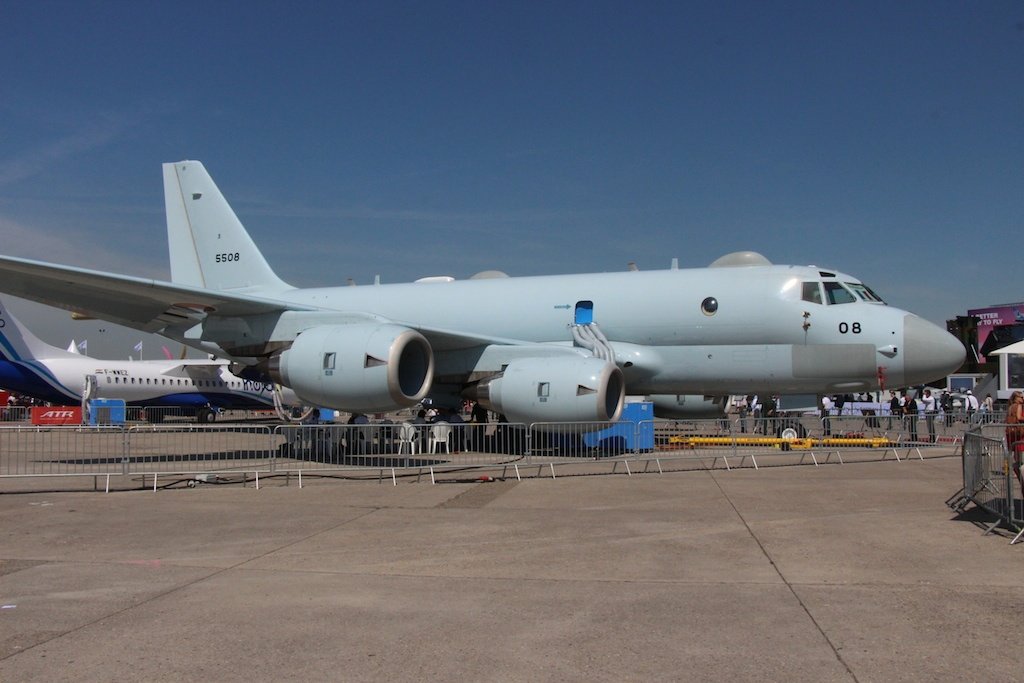 We have got used to more autonomous aircraft at Paris and a wide selection of all sizes and missions were on display. The Russians were absent this year but Ukraine showcased its new Antonov transport, created as a joint venture with Saudi Arabia, the An-132, guaranteeing it orders and goodwill in the vibrant Middle East market.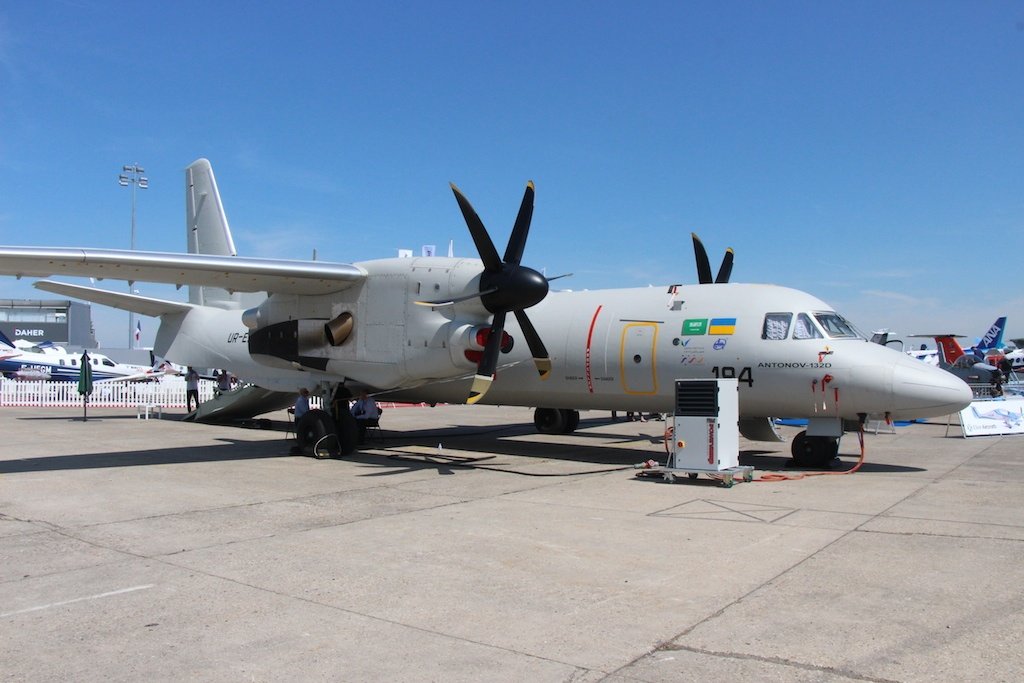 All in all, an excellent though maybe not memorable Paris though the weather certainly stole the show for some.